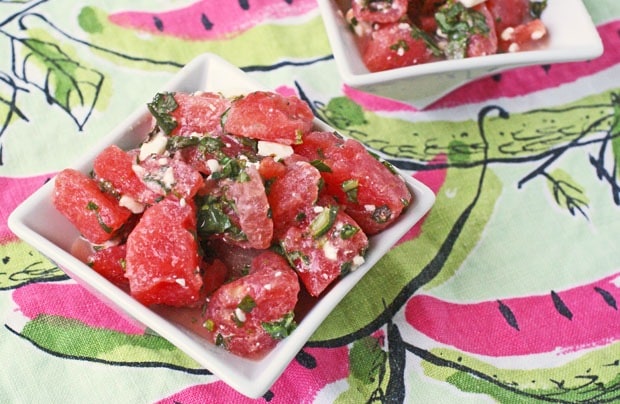 This summer NAKANO is encouraging us to splash it on! That's right, just go ahead and splash their gluten free rice vinegars on veggies, pasta salads, grilled fish and chicken, and more.
Inspired by some feta cheese and a gigantic seedless watermelon that my husband bought at Costco, I came up with this watermelon salad dish. My splash of NAKANO natural rice vinegar, which has no sodium or sugar, and  contrasts well with the sweetness of the watermelon and the saltiness of the feta. However, it's the addition of mint and basil that make this dish feel like summer to me.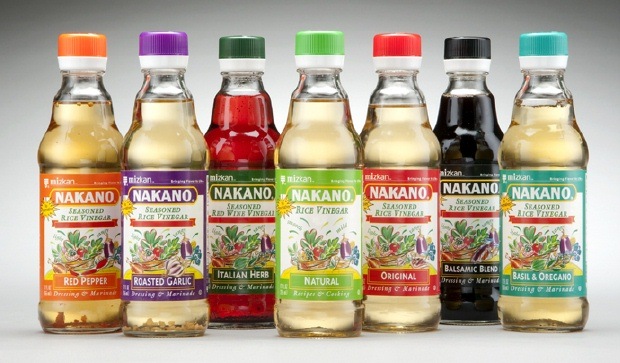 What are you splashing NAKANO rice vinegar on?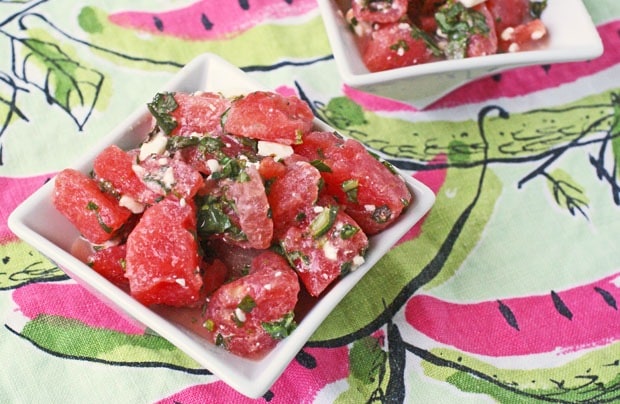 Watermelon Mint & Basil Salad with Feta
Ingredients
6 cups

watermelon, seeded and cut into bite sized pieces

1/4 cup

fresh basil, minced

3 tablespoons

fresh mint, minced

4 tablespoons

fresh lime juice

4 ounces

feta, crumbled

1 tablespoon

NAKANO All Natural Rice Vinegar
Directions
Combine and gently toss ingredients in a decorative bowl. Serve.
Serving size:

1 cup

Calories:

100

Calories from Fat:

39

Total Fat:

4.3g

Saturated fat:

2.8g

Unsaturated fat:

0.0g

Sodium:

214mg

Total Carbohydrates:

13.4g

Sugar:

10.4g

Fiber:

0.9g

Protein:

3.8g
________________
Disclosure: Mizkan, the parent company of NAKANO, provided compensation for this post. All opinions are my own.