Last Updated on January 6, 2023 by Anne-Marie
Looking for fun things to do in Temecula? These are the best things to do in Temecula, CA.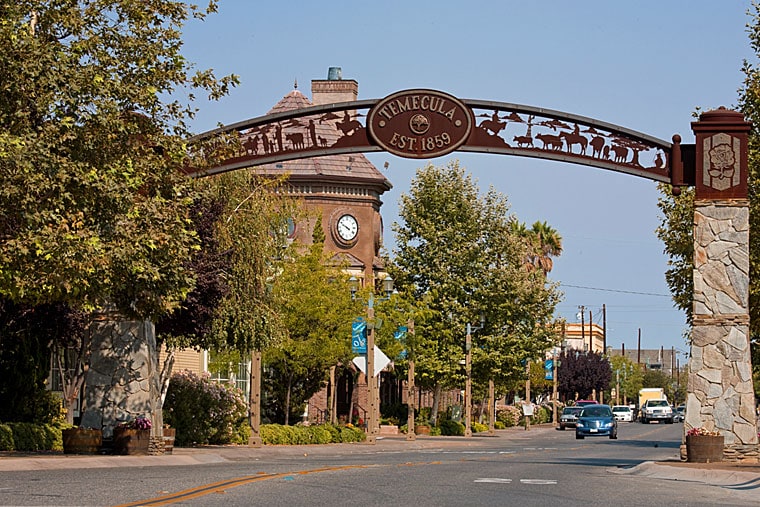 Why You Should Visit Temecula
Visiting Southern California? Here's a list of the best things to do in Temecula, CA.
Less than an hour north of San Diego and 85 miles south of Los Angeles, Temecula Valley is known for its wineries and balloon festival.
There's also shopping, museums, live music, a farmers' market, golf, a casino, and so much more.
A day trip? How about a long weekend? There's so much to do in Temecula!
Temecula Wineries and Wine Tours
The wineries are one of the area's main attractions. Visit the Temecula Valley website for a list of wineries in Temecula.
Wine Tours: There are several companies that offer Temecula Valley wine country tours, such as:
Wineries: There are over 40 vineyards in Temecula Valley and that number is expected to double in the next decade. Here are some of the many wineries that offer lovely tastings, tours, dining, lodging, and even playgrounds for family visits.
● Callaway Vineyard & Winery was the first vineyard in Temecula. Its wines are only available at the winery and are offered for tasting and purchase in their gift shop and tasting room.
Enjoy the wine flights on their terrace while relaxing and viewing Temecula wine country. Wine flights consist of two-ounce pours of any three wines you select.
● Lorimar Winery & Vineyard Before visiting, check the Lorimar website to plan your trip around their special events. You may want to go for a wine tasting and stay for a jazz music performance.
● Wilson Creek Winery & Vineyard is a family-friendly winery since it has a playground for children. You're invited to bring your own picnic or dine at Creekside Grille or Courtyard Bar & Grill. There's shopping, too!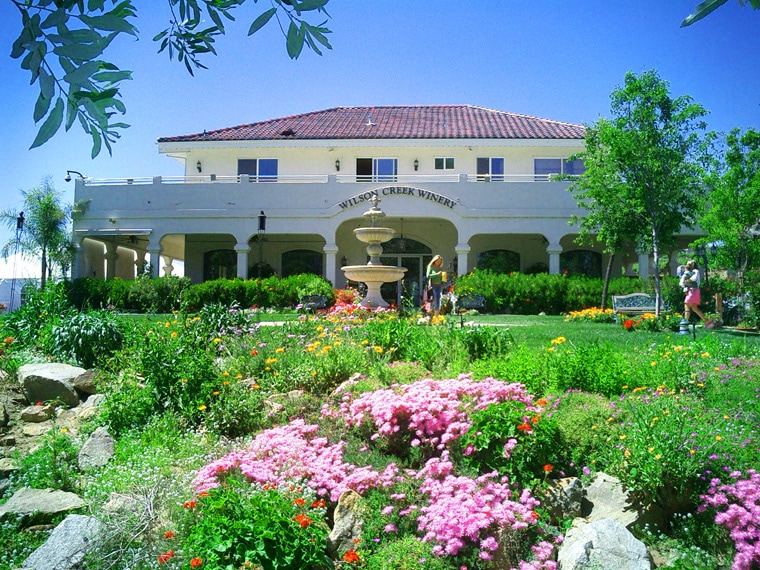 Please leave your dogs at home. (You can pet the friendly winery dogs, though.)
You'll love the wines you'll try at Wilson Creek. Their Almond Sparkling Wine is one of our favorites. 
● Vindemia Estate Winery is a family-owned and operated winery. This is a good place to enjoy a wine tour while taking time to appreciate the spectacular view and beautiful gardens.
● South Coast Winery Resort & Spa offers a unique winery getaway experience including tastings, dining, and lodging as well as a relaxing vacation.
● The Hart Winery believe in the art of small-scale winemaking. Founded in 1980, Hart Family Winery is the oldest continually owned and family operated winery in Temecula Valley producing boutique wines of exceptional quality for over 34 years.
● At the Ponte Family Estate Winery you can sample wines in the tasting room, or book one of several winery tours. There are also three restaurants onsite: The Restaurant at Ponte for casual dining, the Bouquet Restaurant for gourmet Italian meals, and the Cellar Lounge, a full-service cocktail lounge.
The winery also has a hotel on site.
● Leoness Cellars  was founded 2002. Perched on a hilltop overlooking their vineyard's 20 acres of Cabernet Sauvignon grapes. 
Make sure to book a wine tour in advance as they fill up quickly. The onsite restaurant is open for lunch and dinner every Friday, Saturday, and Sunday.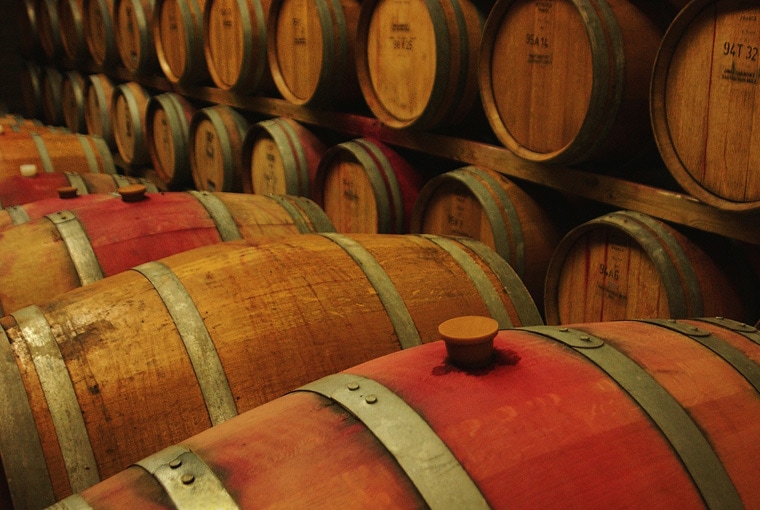 ● Wiens Family Cellars main tasting room provides samples of the winery's red, white, and dessert wines. Red wine enthusiasts can tour the working cellar production room for tastings of limited production and reserve wines.
While there's a deli onsite, it's a great idea to bring your own food and enjoy the beautiful views while picnicking on the grounds.
● Doffo Winery features wine tastings and vineyard tours, plus al fresco dining and an impressive collection of vintage motorcycles.
● Thornton Winery – The winery combines old world style with new world taste to create award-winning and premium varietal wines. They use the classic méthode champenoise process to produce their enchanting sparkling wines.
Their elegant French-style chateau winery overlooks the graceful vineyards of the Temecula Valley, highlights Café Champagne, a breathtaking terrace, herb garden, gift shop, and champagne lounge.
● Miramonte Winery is a boutique wine estate with tours and tastings overlooking the Valley. Visit the Flower Hill Bistro @ Miramonte for food, wine, and entertainment.
Spend the Day in Old Town Temecula
Now that I've sold you on Temecula Valley wine tours, let me tell you about Temecula Valley.
Visiting the Temecula Valley website can point you to shopping, dining, and other fun things to do when you're in town.
If you're planning to spend a day in Old Town Temecula after taking Temecula Valley wine tours, your first stop should be the Visitor Center. It's located next to the free covered parking garage.
They can give you all sorts of advice on where to go and give you maps and brochures and point you to the nearest restrooms. (If you do head to the restrooms, there's a really gorgeous mosaic of the pioneers there. Worth passing by and checking out.)
As you walk into the heart of Old Town Temecula, stop by the fountain in front of Temecula's City Hall. Notice how it looks like a woven Native American basket? Beautiful!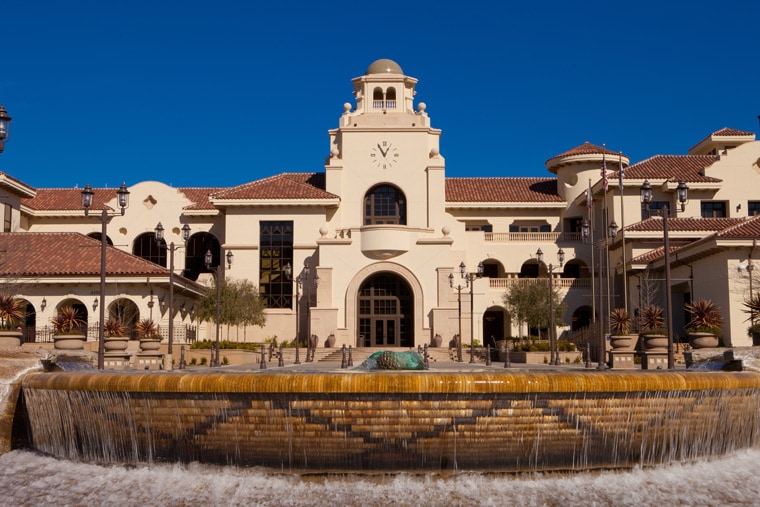 Outdoor Activities in Temecula Valley
Enjoy the rolling hills and outdoors of Temecula Valley and the surrounding areas.
Lake Skinner: Just outside of Temecula is 1,400 acres of water known as Lake Skinner or Skinner Reservoir, surrounded by 300 acres of land.
A favorite with the local community, you can enjoy a huge range of activities at the lake, such as horseback riding, swimming, boating, and camping.
Horseback riding: Take a horseback riding lesson at Rocking T Ranch. Or tour the valley on horseback.
Companies such as Wine Country Trails by Horseback offer horseback wine country tours for adults and romantic sunset rides for couples.
Other tour companies, like the Green Acres Ranch, offer family ranch rides around the valley.
Golf: Play 18 holes at Redhawk Golf Club, a highly rated course known for its beautiful greens.
Other are resorts include:
Hot Air Ballooning: See Temecula from above with the help of Grape Escape Balloon Adventure. 
Your family will love taking a hot air balloon ride!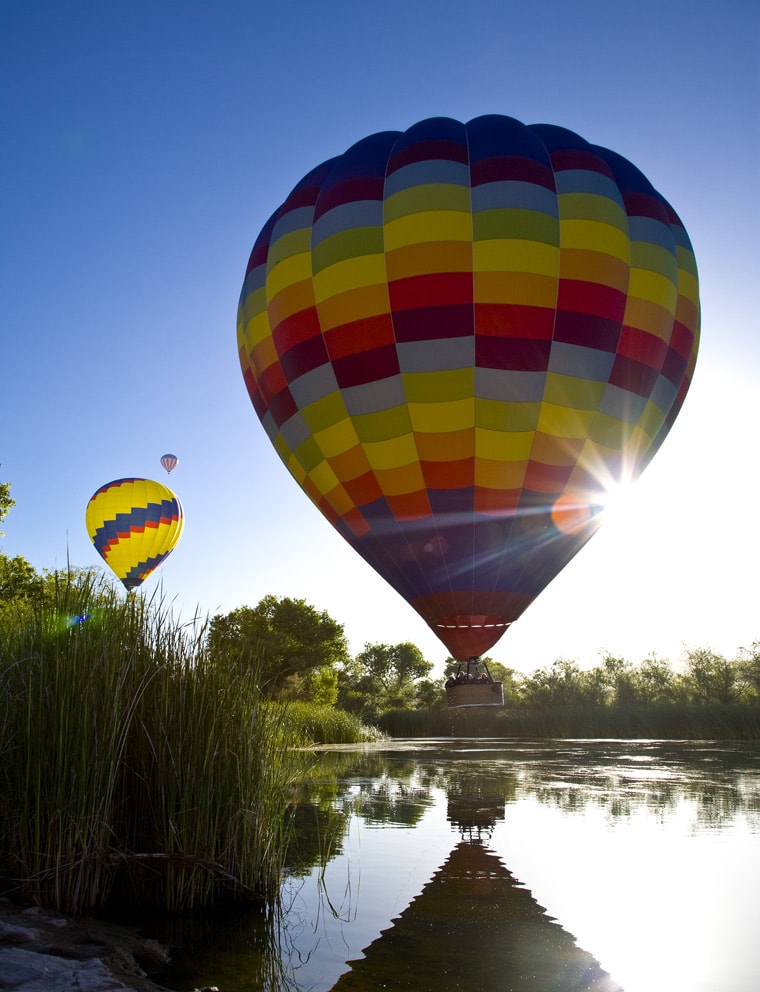 Trails: Hike some of the best wine country trails in San Diego County including:
Love animals? At Alpaca Hacienda you can book a private tour to meet and learn all about alpacas!
Evening fun: Take a Candlelight Walking Tour of Old Town.
Other Fun Things to Do for the Whole Family
Shop the Farmer's Market
The Old Town Temecula Certified Farmers' Market is held on 6th Street every Saturday morning featuring more than 40 stalls with locally grown organic and conventionally-grown fruits, vegetables, plants, and flowers.
Walk the wooden sidewalks of Temecula, grab brunch from one of the food vendors, and visit the booths of local artists and craftspeople.
Temecula Valley Museum
The Temecula Valley Museum explores the city's important historical moments. The museum features three permanent exhibits, and these displays include antique farming equipment, handcrafted artifacts, photographs, and old documents.
The museum is family-friendly. Interactive exhibits and a discovery area are available for children to play in, and picnic areas and a playground can be found on site.
The museum offers weekly walking tours of Old Town Temecula for a small fee, and booking in advance is recommended in order for guests to secure themselves a spot on the tour.
Pennypickle's Workshop
Pennypickle's Workshop, also known as the Temecula Children's Museum is 7,500 square feet of hands-on inventions, gadgets, and experiments that kids (and kids at heart) will love.
Located in the heart of Old Town Temecula, Pennypickle's Workshop is the perfect place to visit when you need an indoor activity for a few hours.
Promenade Temecula
Explore approximately 170 different retailers, restaurants, and services at Promenade Mall Temecula.
Theater
Old Town Temecula Community Theater is a hidden gem. Check their website for upcoming events and performances.
Art Galleries and Specialty Shops
The Temecula Olive Oil Company feature olive oils from local groves. Stop by for a complimentary olive oil tasting featuring sustainably grown, 100% California, 100% extra virgin olive oil in a variety of signature, varietals, flavors, and blends.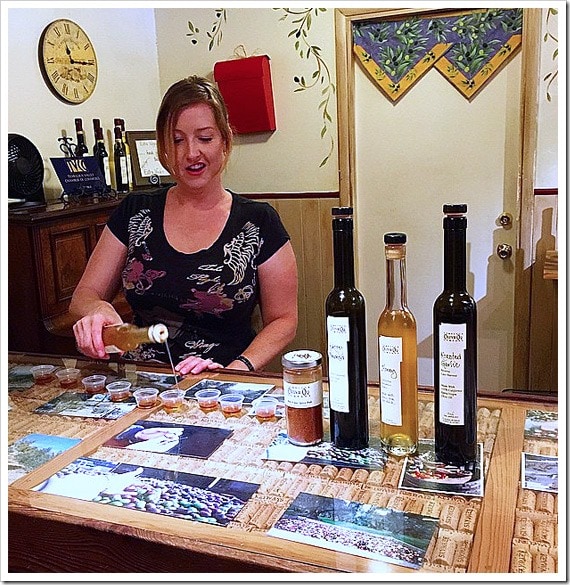 Also located in the heart of Old Town Temecula is the Temecula Lavender Company. They feature locally grown and produced lavender products.
This charming and lovely smelling boutique features pure, natural, and healthful lavender products for the bath, body, and home. It's hard to decide what to take home so come with your holiday gift lists in mind!
Don't forget that you can also cook with their wonderful lavender pepper, too.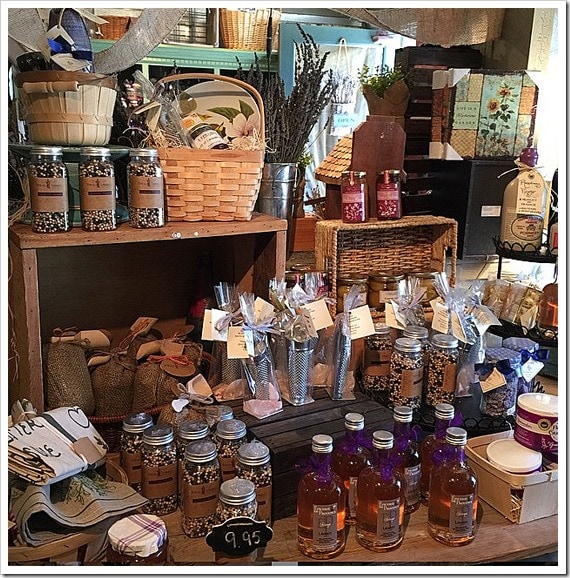 Speaking of cooking, don't forget to visit Old Town Spice Merchants. If you're a foodie. you'll be in culinary heaven wanting to take home packets of all the locally created spice blends and barbecue rubs.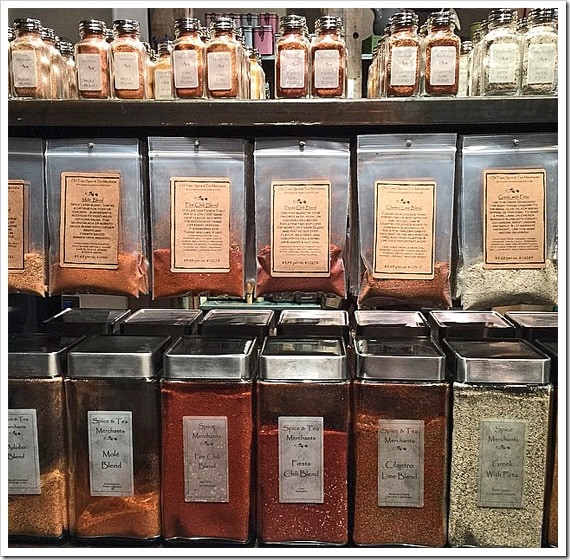 They also make their own signature-teas like Old Town Thin Mint, Spiced Mint, and Spearmint Sunset.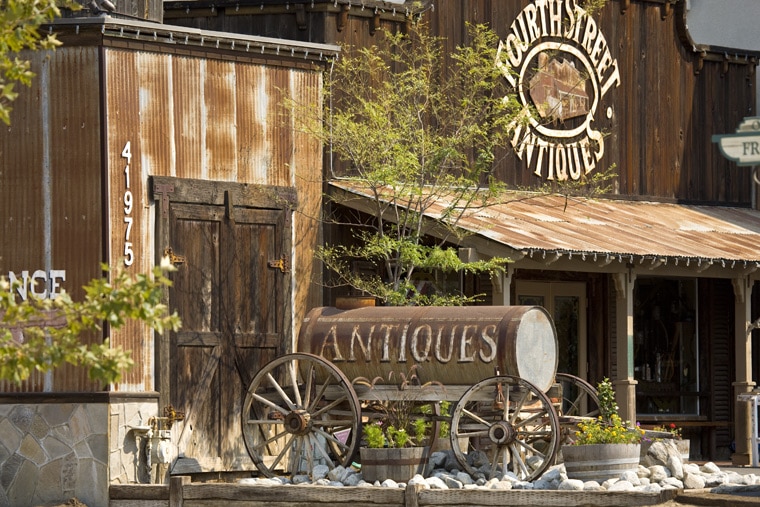 Antiques
Don't forget to check out the antique shops off Main Street Temecula such as:
Granny's Attic
Fourth Street Antiques
Old Town Antique Faire
Cheryl's Antiques
Serendipity's Antiques & Garden
Doc & Jane's
Blue Bottle & Lackin
Nana's Antiques & Collectibles
Vintinque
Art
If you're looking for amazing sculptures, try the Ricardo Breceda Gallery.
Festivals & Weekend Events
Popular events include Summerfest, Temecula Rod Run, and the Temecula Valley Balloon & Wine Festival.
This annual summer event features hot air balloon rides, performances from top artists, amazing food, and wine tasting.
Where to Stay in Temecula
While visiting Temecula is an easy day trip, you may want to stay overnight or make it a weekend.
Make your reservations early, since Temecula is a popular place to stay with luxury resorts as well as more affordable accommodations like camping and RV space.
● The Hotel Temecula in Old Town is the city's first hotel, built in the late 1800s. The foyer, first-floor rooms, and bathrooms maintain their Old West heritage charm, complete with period furniture and artwork.
● The Ponte Vineyard Inn is a 90-room boutique hotel. It's built in the style of a Spanish mission with a modern lux interior. Oversized rooms with balconies overlook the gorgeous vineyard.
● The South Coast Winery Resort & Spa offers dining, wine tastings, and spa.
● As does the Carter Estate Winery and Resort, which considers itself a winery hotel.
● The Pechanga Resort Casino offers plenty to do once you leave your room such as gambling and slot machines, dining in one of their 13 restaurants, a concert venue, and Journey at Pechanga, the par-72, links-style golf course.
The pool complex features three pools, a swim-up bar, two waterslides, and five whirlpool spas.
● Temecula Creek Inn offers close proximity to the wineries, Old Town, and more. Tucked just below the Santa Margarita Mountains, the property features 300 wooded and landscaped acres and an award-winning 27-hole golf course.
While you're there, dine at their farm-to-table restaurant, Cork | Fire, or enjoy a cocktail at one of their lounges.
More lodging choices include:
Where to Eat in Temecula
Consult with Visit Temucula Valley's Guide to Restaurants.
There are plenty of other things to eat and drink from burgers and fish tacos, to craft beer, snacks, and sweets like ice cream.
Enjoy fine dining and wine culture in Temecula such as farm-to-table restaurants like the Cork Fire Kitchen.
Or try out locally sourced beer, wine, and food at Crush & Brew, like lobster mac & cheese.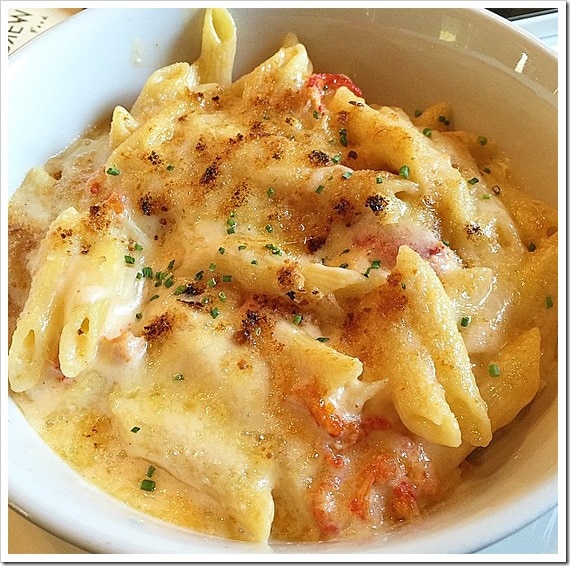 Dine on seafood at the Bluewater Grill Seafood Restaurant.
Order a health-conscious meal at E.A.T. Marketplace, a locally sourced eatery with paleo, vegan, and gluten free options.
Sip a matcha green tea latte from the Coffee Bean & Tea Leaf.
Eat lunch at Penfold's Café, a local favorite with an awesome cheeseburger.
Speaking of burgers, try a Kobe on Que, a Kobe beef burger, at the PUBlic House.
The Apparition Room is a speakeasy that's located in a hidden room at Devilicious Eatery. You can read a review here.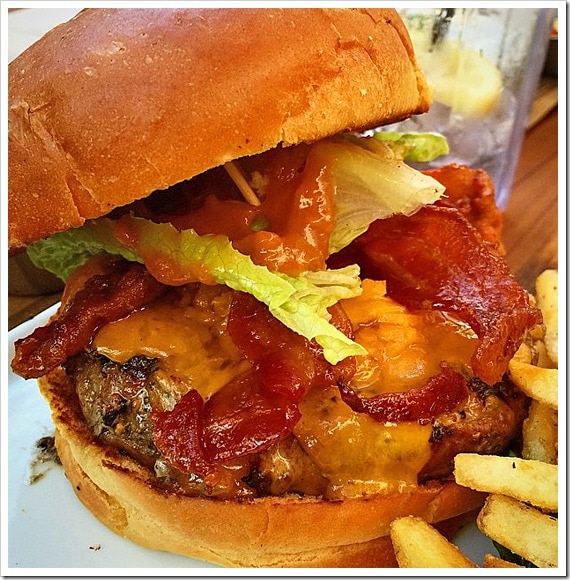 Live Music
Temecula Stampede
In the evenings, check out the West Coast's biggest country and western music venue, the Temecula Stampede.
There is live entertainment, music from national and local artists, line dancing, mechanical bull rides, and even karaoke.
More Live Music
For the classically minded, you may want to search out the Temecula Valley Symphony.
The symphony performs regularly, so check their schedule to see what's in store during your next visit.
All horizontal pictures and hot air balloon picture courtesy of Visit Temecula Valley. Used with permission.