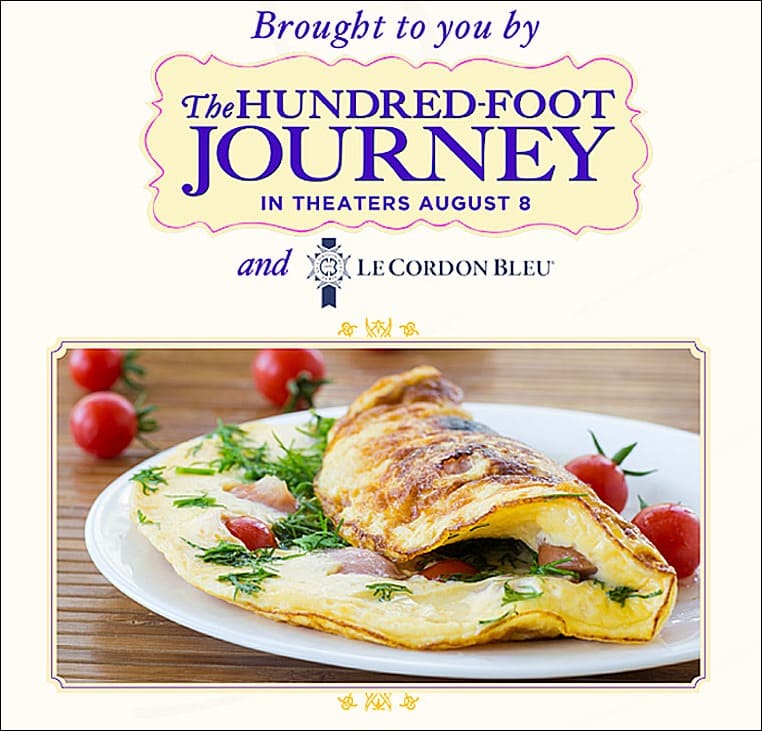 Here's another wonderful recipe from the movie, The Hundred-Foot Journey, starring Helen Mirren that's coming to theaters August 8th.
Make sure to check out two other recipes inspired by the movie: Tandoori Chicken Wings – a perfect party appetizer for watching the World Cup – and if you're feeling adventurous, Beef Bourguignon à la Hassan.
Omelettes or omelets (depending on if you want to use the French or English spelling) are the ultimate in French cooking. My mother is French and a very good omelet maker. Me, I'm a wiz at frying up the perfect runny egg, but leave the omelet making to my husband, Paul.
His preferred method using a lid to cover the pan to steam the egg. This makes more of flipped over frittata (probably because it's so stuffed with goodies) than a omelet, but whatever works.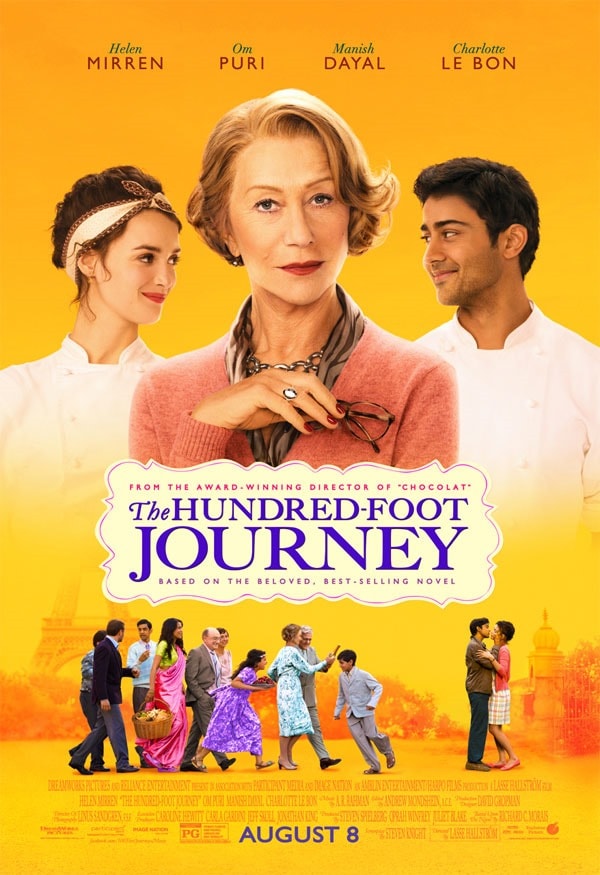 Traditionally, omelets are rolled using a cloth. Not only does this assist in giving the omelette its final torpedo shape, but it also absorbs any excess butter from the cooking.
If you find that a little tricky, maybe this method for Omelette aux Fines Herbes from Jaime Oliver can help.
You can connect with The Hundred-Foot Journey at: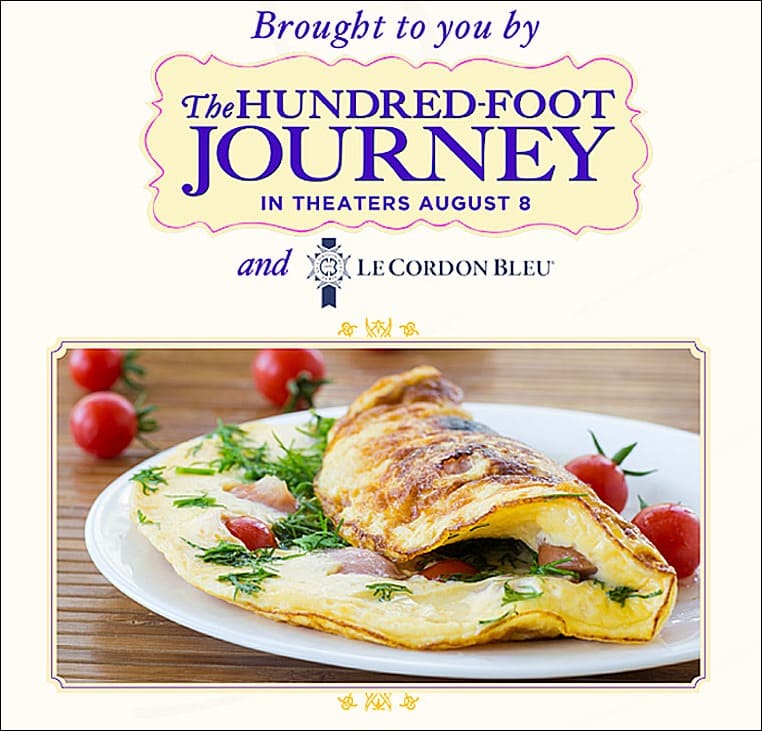 Omelette aux Fines Herbes
Recipe from Le Cordon Bleu Cuisine Foundation 2011
Ingredients
Omelette ingredients:
5 branches

chervil, finely chopped

5 branches

chives, finely minced

5 branches

tarragon, finely chopped

5 branches

parsley, finely chopped

12

eggs

4 ounces

clarified butter or ghee

Salt and pepper
For serving:
1 ounce

clarified butter or ghee

Salt and pepper
Directions
Pick the leaves off the chervil, parsley and tarragon, and trim the bottoms off the chives. Blanch the herbs separately in boiling salted water, then refresh immediately in ice water. Squeeze our the excess water and finely chop.
Warm a large plate, and brush the center with melted butter. Lightly season with salt and pepper. Set aside in a warm place.
Break the eggs into a large bowl, season, and whisk well. Mix in the chopped herbs.
Heat the clarified butter in the omelet pan over medium heat. When the butter is hot, pour the egg mixture into the pan. Stir gently with a fork, lifting the bottom to allow the uncooked eggs to flow underneath. The eggs should not set too quickly or take on too much color.
Once the eggs are almost. completely set, that is, they can no longer be stirred, give the pan a good shake or tap. Lift the pan almost vertically. With the aid of the fork, fold the omelette in half and slip it onto the prepared plate, folding it again onto itself. Cover with a dean kitchen towel, and press along the sides, forming points at each end.
Brush the top of the omelette with clarified butter before serving.
Serving size:

1/4 to 1/6 of recipe