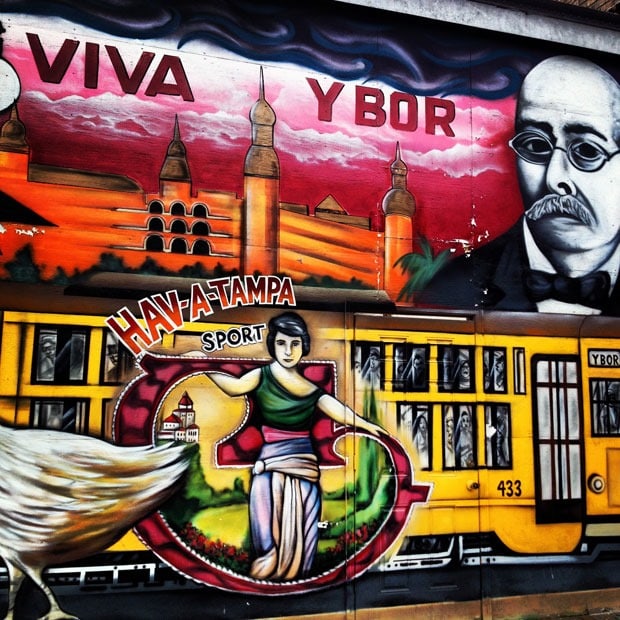 A mural down the street from the Columbia Restaurant.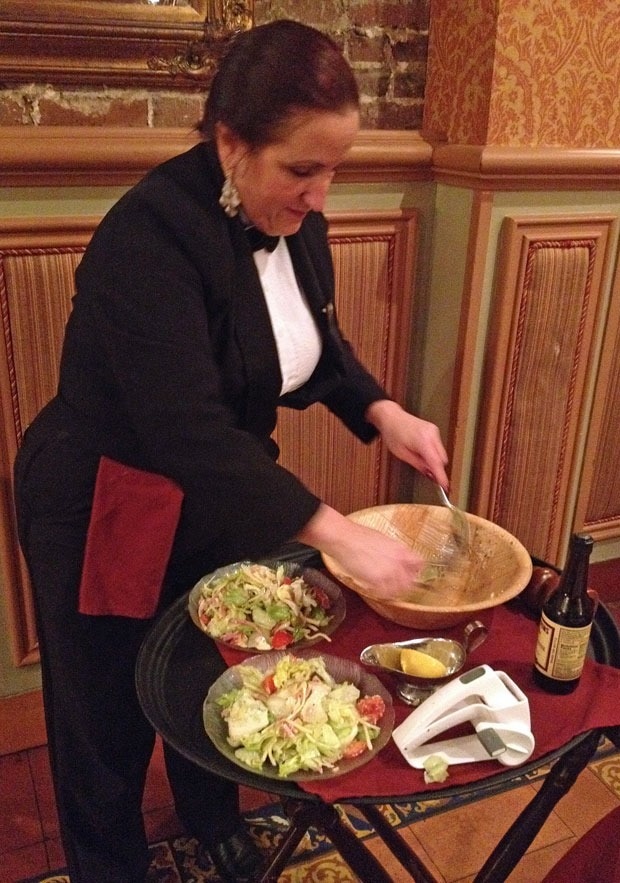 Our server making the Columbia Restaurant's world famous 1905 Salad at our table.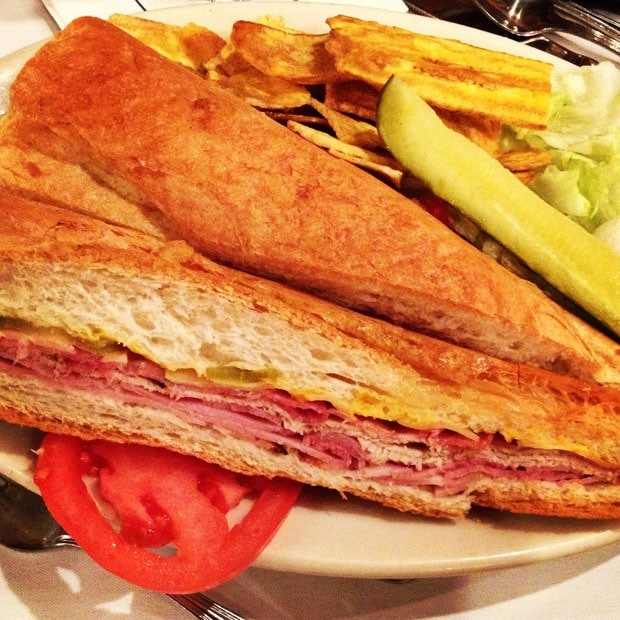 Plantain chips and a Cuban sandwich on the Columbia Restaurant's amazing bread.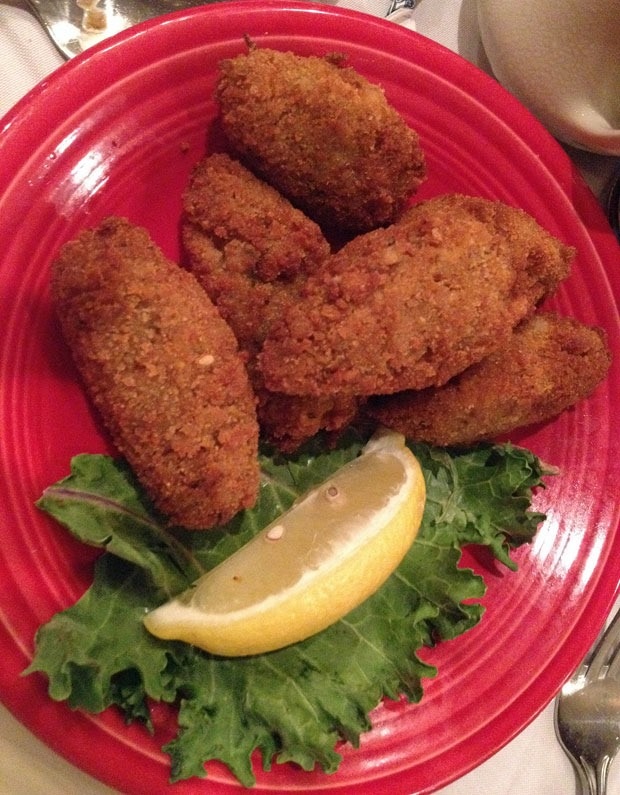 Devil Crab Croquettes.
A cup of Cuban Black Bean Soup.
When we were in Tampa, Florida over the Christmas holidays, we went to Ybor City, home of the world famous Columbia Restaurant for lunch. If you want to try authentic Cuban food – or already love it – you must plan to stop by. They have locations in Celebration, Sarasota, Clearwater Beach, Riverwalk Tampa, St. Augustine, and even the Tampa Airport, but the Ybor City location is special. Not only is it the location of the original restaurant, but people swear that the bread there is extra special. (I even went off my gluten free diet to try it, and it was worth the gluten headache.)
Speaking of gluten free, they have a gluten free menu, too! When you visit, give yourself some time to visit their gift shop down the street as you may want to pick up a copy of their cookbook, The Columbia Spanish Cookbook [affiliate link].
117 East 7th Avenue, Tampa, Florida 33605 - (813) 248-4961. Reservations can be made through Open Table at any of their locations.