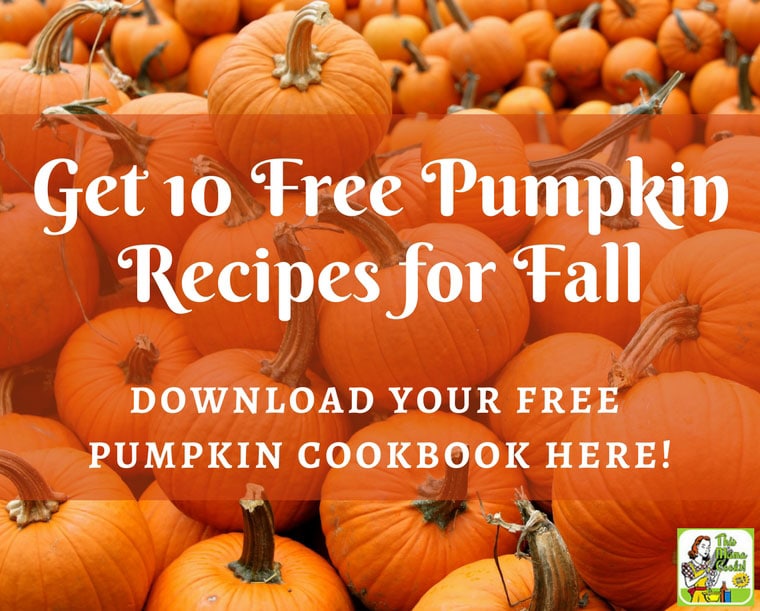 Now that it's fall, it's time to cook up some terrific pumpkin recipes! That's why I've created this FREE pumpkin cookbook called 10 Pumpkin Recipes for Fall.
This pumpkin cookbook covers breakfast, snack, lunch/dinner, and dessert.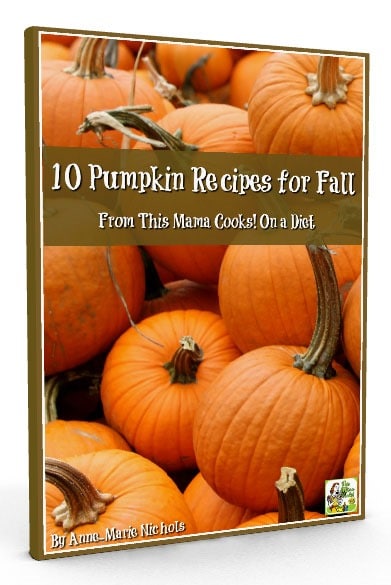 Most of these easy to make pumpkin recipes are gluten free or can easily be made so with a few suggested substitutions.
Many recipes in this pumpkin cookbook are dairy free (or come with substitution suggestions) and sugar free as well. There's even an egg free pumpkin cookie recipe that's vegan friendly!
Sign up now to get a copy of my FREE pumpkin cookbook!