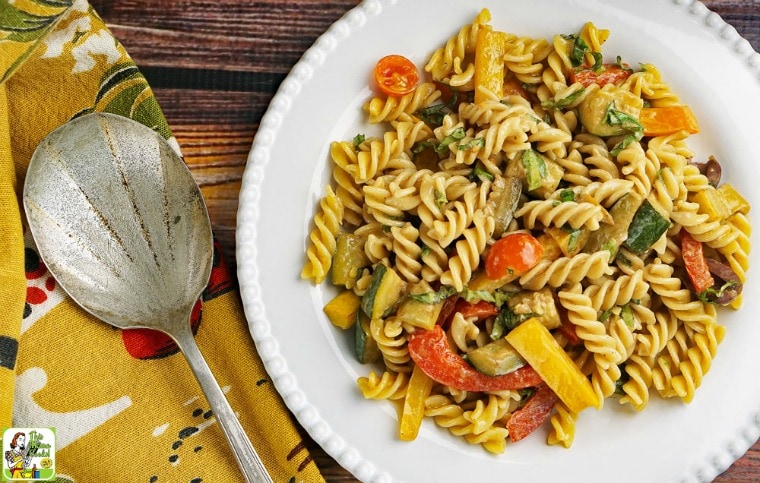 If you're looking for a cold pasta vegetable salad recipe to serve at a Mother's Day celebration or Memorial Day cookout, you have to try this Pasta Salad with Roasted Vegetables!
I've made this pasta salad with vegetables recipe gluten free by using a gluten free pasta. It's so delicious that even your non-GF family members and friends won't know this pasta salad is made with gluten free pasta! (If you're not gluten free, feel free to make Pasta Salad with Roasted Vegetables with whole wheat or regular pasta.)
I love pasta salad with veggies, don't you? Yummy and a great way to get your family to eat their vegetables! This side salad recipe is ideal for brunches, picnics, cookouts, or to bring to potlucks. And keep the recipe handy when tailgate season rolls around!

Shop for Pasta Salad with Roasted Vegetables ingredients at Sam's Club
My pasta salad vegetables recipe is based on Pasta Salad with Vegetables from Sam's Club Unilever Brands-Food Hub site. It's a great resource for planning meals throughout the week or for special events like Mother's Day and Memorial Day. You can use the site to plan menus, shopping lists, and guest lists.
I made a few modifications to the original recipe. First, I used Hellmann's® Mayonnaise instead of the variety with olive oil. My Sam's Club only carries the standard version of Hellmann's® Mayonnaise – a 2-pack of the 36 ounce jars. I love Sam's Club bulk packaging, because I hate running out of mayo in the middle of a recipe. Plus, the price is terrific!
(Be on the lookout for sweet peppers, squash, olive oil, balsamic vinegar, gluten free and regular pasta, cherry tomatoes, and more in bulk when shopping at Sam's Club, too.)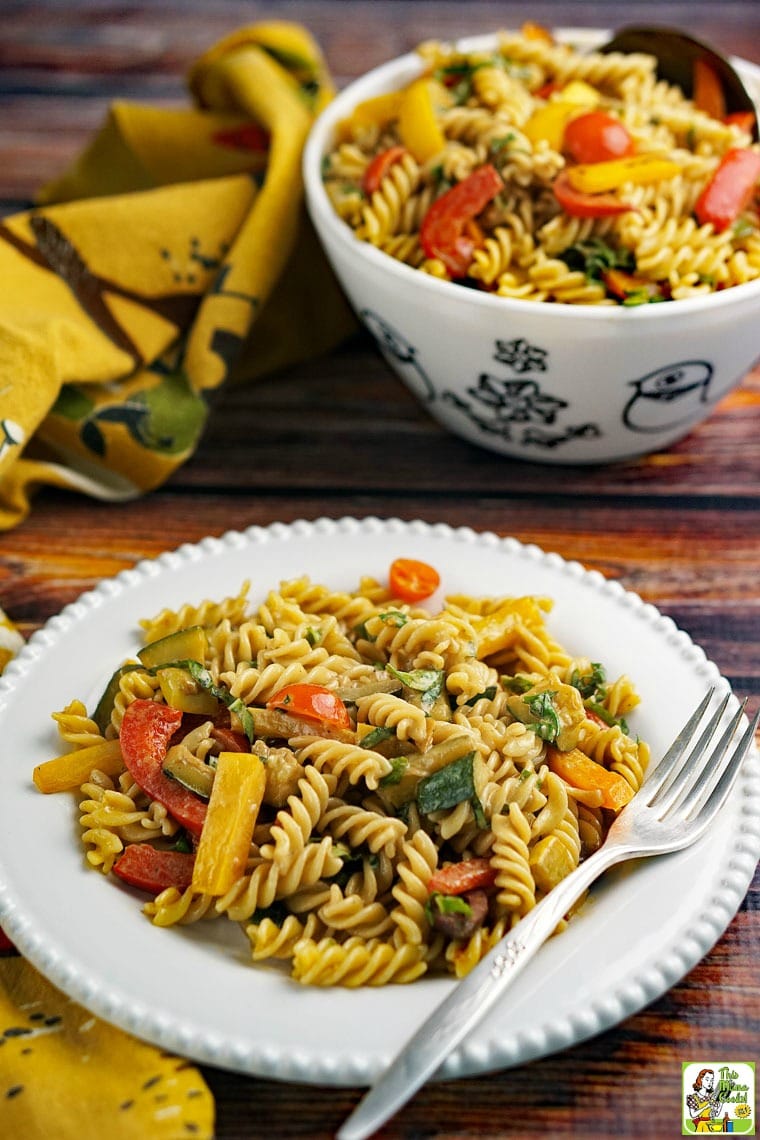 Also, in the original pasta salad vegetable recipe, the directions had you adding the dressing to the vegetables, then cooking the veggies on your grill. While I love the idea of grilling veggies in a dressing, I wanted to save that nice dressing for the gluten free pasta.
As us GF people know, sometimes gluten free pasta can be a little dry and boring. So I wanted the pasta to soak up all that Hellmann's® Mayonnaise goodness – and knew the vegetables would be delicious on their own.
Finally, I sautéed the vegetables on the stovetop. I wanted to make sure anyone who didn't feel comfortable grilling vegetables, or didn't have access to a grill, could still make this delicious and wholesome Pasta Salad with Roasted Vegetables recipe!
More time for fun with Sam's Club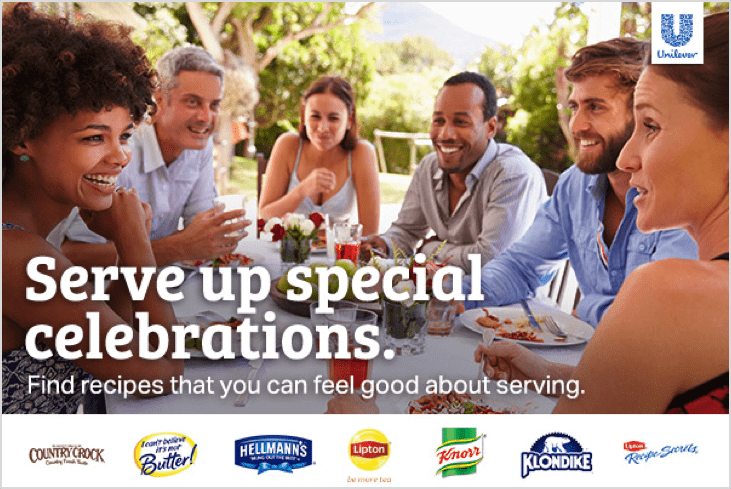 Did you know that using Sam's Club's Unilever Brands-Food Hub site can save you time? Not only it is a great source of family friendly recipes for celebrations like Mother's Day, as well as every day meals, but it helps you spend less time shopping in the store.
How? Just pick your recipe and then click on "Buy Now" to order your food items. Then use the Club Pick-Up option to get your items picked out for you ahead of time. At your scheduled time, pick up your groceries and anything else you need to pick up at your local Sam's Club from office supplies to paper goods.
This is so convenient, especially when you have limited time when planning special events like Memorial Day cookouts or camping trips. You can pick up items on the way home from work or even on the way to the campgrounds or picnic area!
If you prefer to go to your Sam's Club and shop, use the Scan & Go App to avoid the busy check out lines. As you shop, use your iPhone or Android device to scan your items. Then pay directly from the app. When you leave, show the e-receipt on your phone on your way out.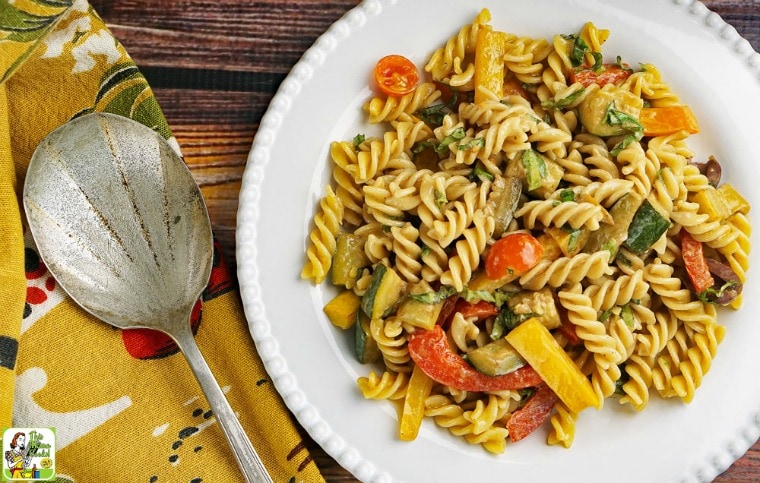 Pasta Salad With Vegetables
Ingredients
1 tablespoon

olive oil

1/2 cup

Hellmann's® or Best Foods® Mayonnaise

1/4 cup

olive oil

2 tablespoons

balsamic vinegar

1 tablespoon

lemon juice

1/4 teaspoon

salt

1/8 teaspoon

ground black pepper

5 cups

assorted fresh vegetables(zucchini, red, orange and yellow peppers) sliced

1 (12 ounce) box

gluten free rotini pasta, cooked, drained and cooled

1/3 cup

sliced Kalamata olives

1 cup

halved cherry tomatoes

1 cup

loosely packed fresh basil leaves, chopped
Directions
Heat 1 tablespoon of olive oil in a frying pan over high heat. Add vegetables (except cherry tomatoes) to pan and sauté for 5-10 minutes until they start to brown and are crisp but tender. Remove pan from heat and set vegetables aside to cool.
Whisk together Hellmann's® or Best Foods® Mayonnaise Dressing with Olive Oil, 1/4 cup olive oil, vinegar, lemon juice, salt and black pepper in a large bowl until creamy. Add grilled vegetables, pasta, olives, cherry tomatoes, and basil to bowl. Stir to coat.
Refrigerate until pasta salad is chilled through. Serve.
Serving size:

1/8 of recipe