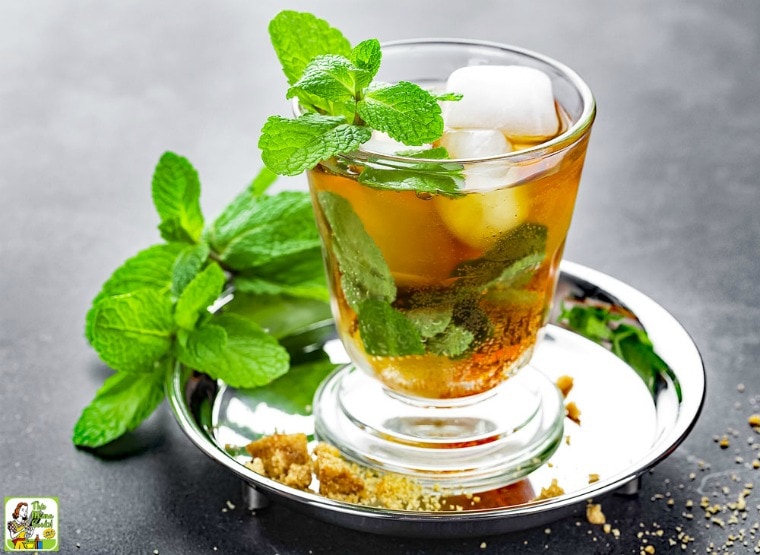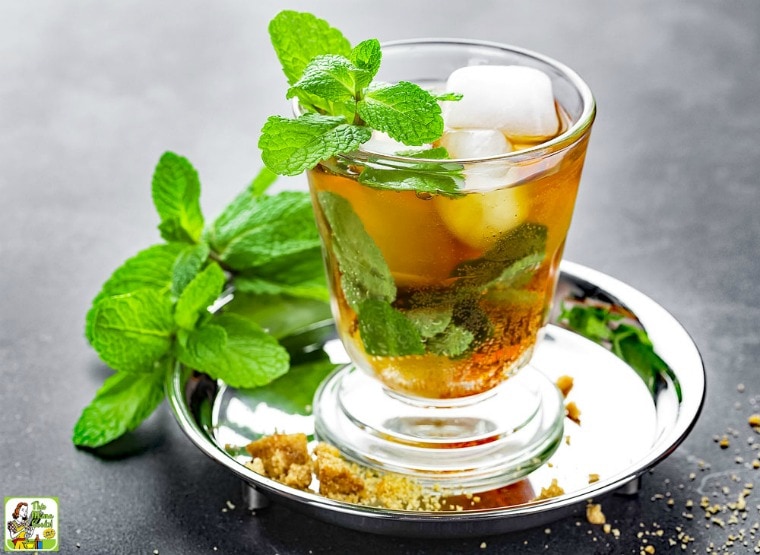 With Derby Day nearly here, it's time to make up a batch of the Best Mint Julep Recipe with Ginger and Lemon! It's an adaptation of a Lemon Ginger Mint Julep recipe that Gail Simmons, the host of Bravo's Top Chef, created for Pure Leaf Iced Tea a few years back.
You can keep it as a mint julep mocktail or turn it into a bourbon mint julep. Either drink should be delightful!
Read about the History of the Mint Julep from:
Tori Avey
Whiskey Professor
Wikipedia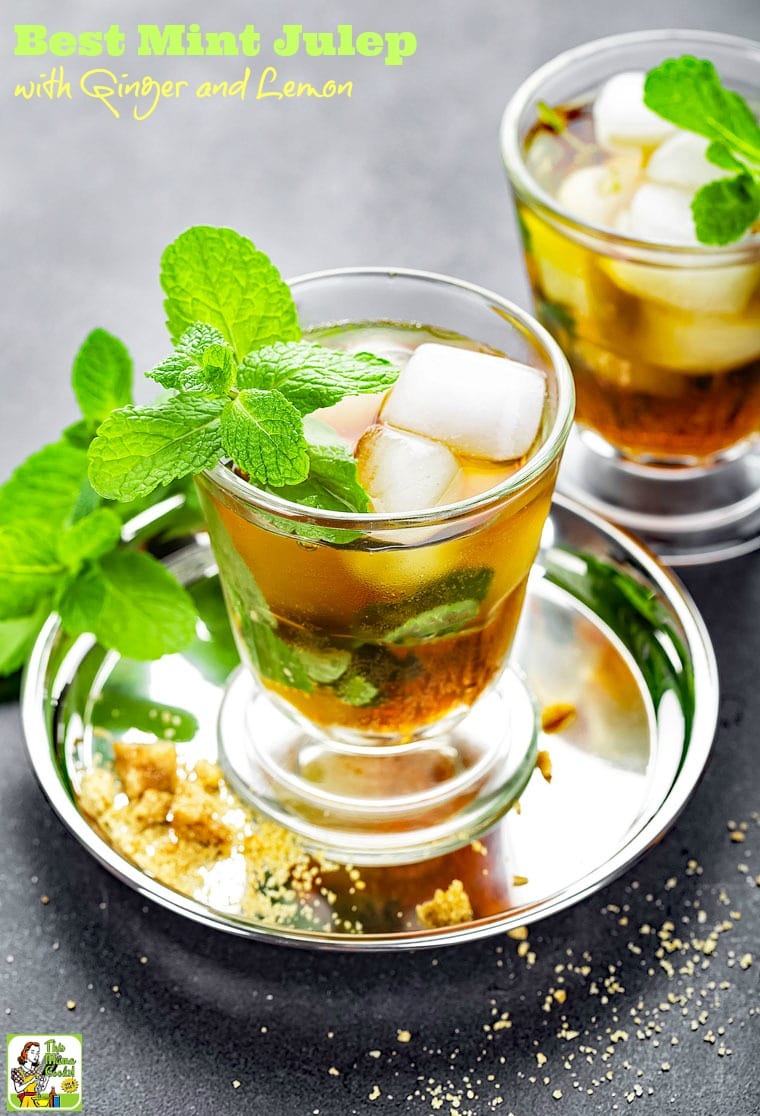 Healthing up the best mint julep recipe
To health up Gail's original mint julep ingredients, I substituted a sugar free gingerbread flavored syrup or a sugar free ginger flavored syrup for the ginger simple syrup.
Using sugar free syrups in your best mint julep recipe helps lower the calories, plus it's so much easier than making it from scratch.
Torani Sugar Free Gingerbread Syrup 750mL
Jordan's Skinny Gourmet Ginger Syrup - Sugar Free
For these Derby Days best mint julep recipes, if you can't find sugar free ginger syrup or you don't like ginger, try experimenting with other sugar free Torani syrups.
Flavors that would go with a lemon mint julep would be a sugar free lime, sugar free peach, or double up with the lemon with a sugar free lemon syrup.
Torani Sugar Free Lime Syrup, 750 ml
Torani Sugar Free Syrup, Peach, 25.4 Ounce
Torani Sugar Free Lemon Syrup, 750 ml
To make this even healthier, make a batch of my Sugar Free Candied Ginger. Delicious and so much better for you than the dried out stuff you find at the store!
If possible, use an unsweetened lemon flavored iced tea. Or you can use unsweetened ice tea and add sugar free lemon syrup to it.
How to serve the Best Mint Julep Recipe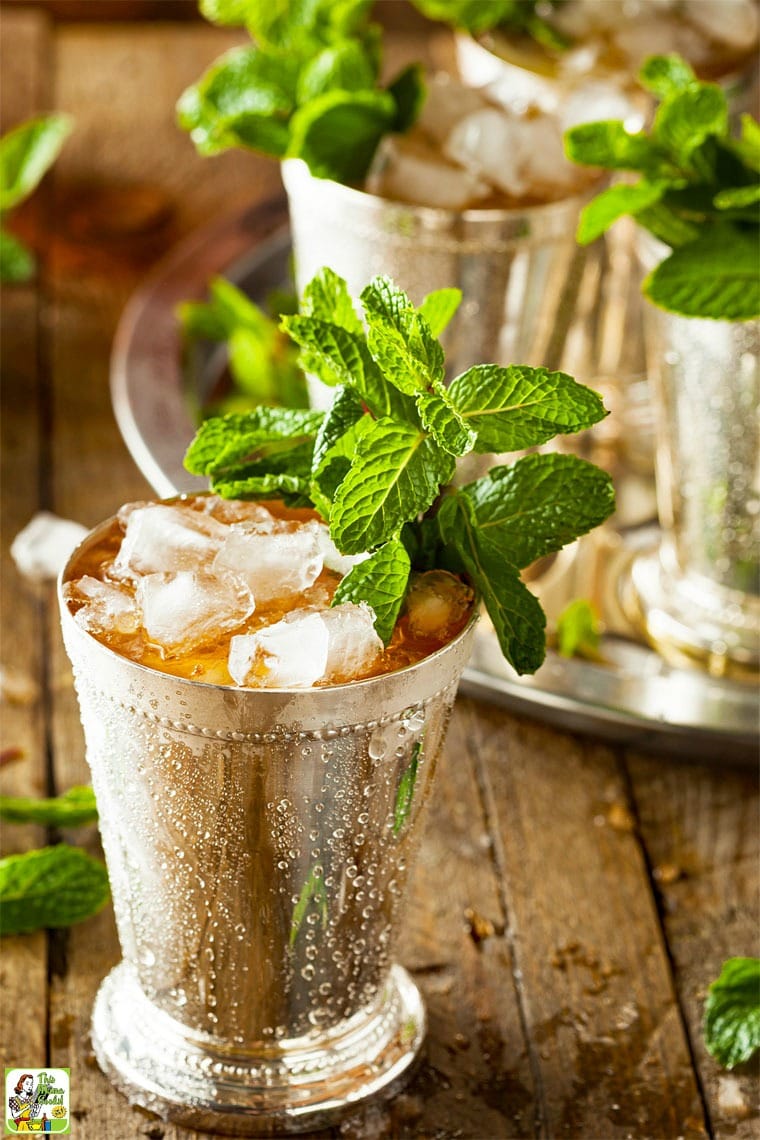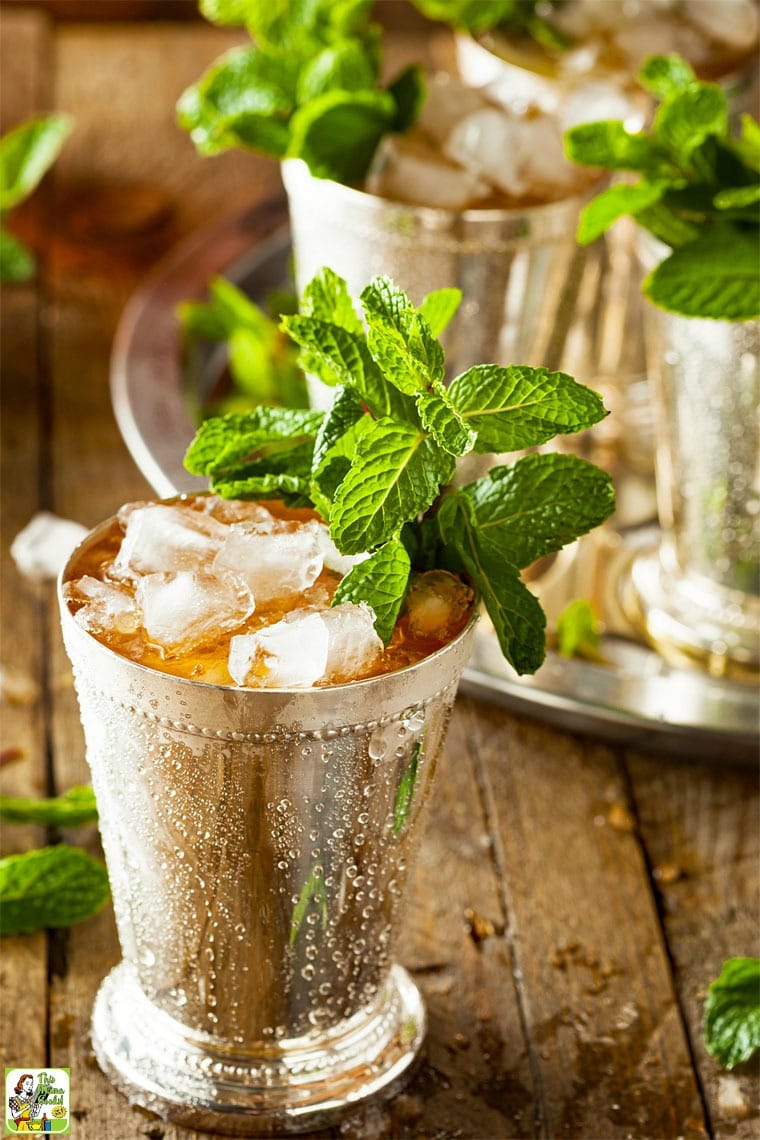 Traditionally, you serve a mint julep cocktail recipe in silver mint julep cups. If you're a Southerner, your grandmother probably has real sterling mint julep cups – that you can borrow. Luckily, they sell crystal mint julep cups online, which are more affordably priced.
Or you can serve your best mint julep cocktails in old fashioned glasses if you don't have time to order a set of reasonably priced nickel plated silver mint julep cups.
Silver Mint Julep Cup
Hammered Finish Silver Mint Julep Cup
Crystal Mint Julip Cup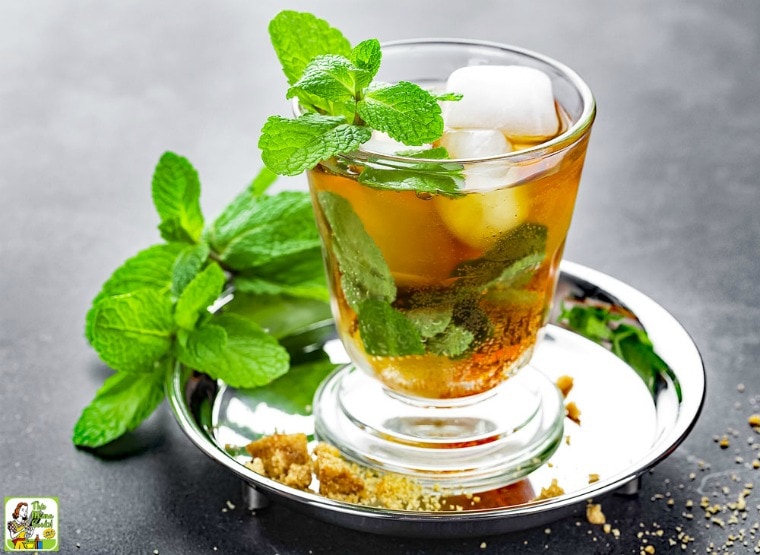 Best Mint Julep with Ginger and Lemon
Based on Gail Simmons' Lemon Ginger Mint Julep recipe
Directions
In an old fashioned glass, muddle ginger simple syrup with mint leaves. (Muddle means "to crush." You can use a pestle, a muddler bar tool, or the back of a spoon.)
Add ice. If using bourbon, add it to the glass. Then pour in the iced tea. Stir well.
Top with a splash of lemon seltzer water and garnish with a slice of candied ginger and a sprig of mint.
Servings
:
Makes one drink.
Originally published on May 4, 2012. Updated with new pictures and information.
Picture credit: DepositPhotos