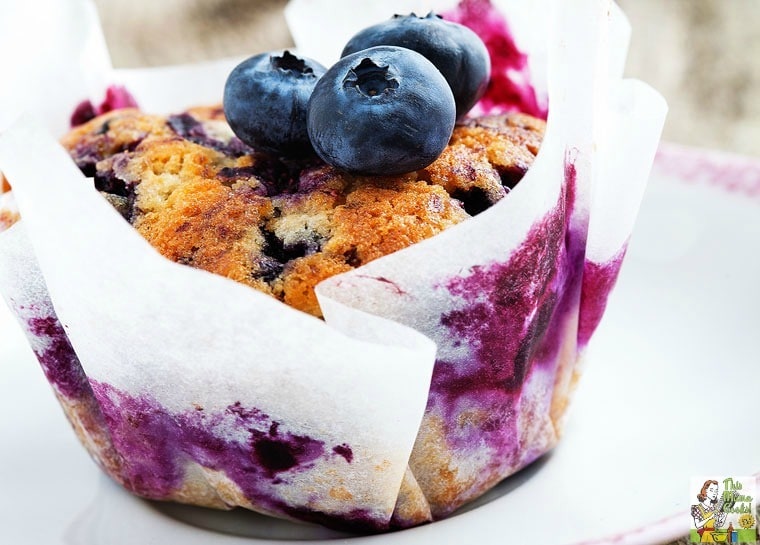 Jillian Michaels healthy recipes from her The Master Your Metabolism Cookbook have been among my most popular here at This Mama Cook! On a Diet. That's why I'm republishing one of her Master Your Metabolism recipes, Blueberry Banana Muffins.
Making a batch of Jillian Michaels' muffins will start your morning off right!
Why I love Jillian Michaels Metabolism Cookbook
I'm always interested to see what Jillian Michaels is up to, whether it's a new Jillian Michaels exercise DVD or a book. I have several of Jillian's best selling books in my library like Master Your Metabolism: The 3 Diet Secrets to Naturally Balancing Your Hormones for a Hot and Healthy Body! and The Master Your Metabolism Cookbook. I still go back to look up her healthy and easy to make recipes like this one for Blueberry Banana Muffins.
The Master Your Metabolism Cookbook builds on the three core principles of Master Your Metabolism:
Minimize the foods that are bad for you hormonally
Add the whole foods that will help you
Take in a healthy balance of protein, fat, carbs and calories
Jillian's diet philosophy is based on her own experience of adrenal burnout and hormone-induced issues like hypothyroidism, melasma (facial pigmentation caused by estrogen dominance), premature aging and slow metabolism.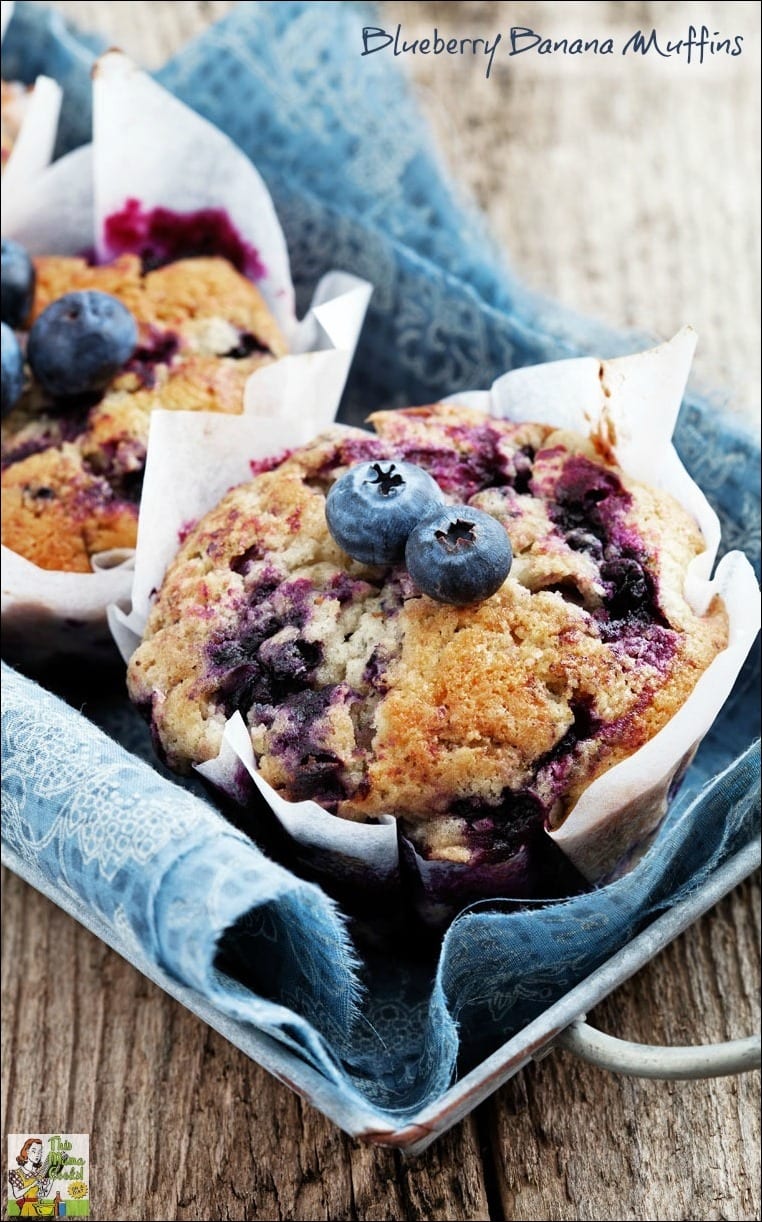 Jillian Michaels recipes for weight loss by balancing your hormones
First, she explains why and how you need to balance 12 key hormones: insulin, thyroid hormones, estrogen, progesterone, testosterone, DHEA, norepinephrine, epinephrine, cortisol, growth hormone, leptin, and ghrelin. Then Jillian discusses power nutrients like legumes, garlic, berries, lean proteins, fruits, veggies, nuts and seeds, organic dairy, and whole grains. She's a big believer in eating local and organic whenever possible.
Finally, Jillian explains what she wants you to avoid: hydrogenated fats, refined grains, high-fructose corn syrups, artificial sweeteners, artificial colorings and preservatives, glutamates (MSG), nitrates and nitrites. While it's no surprise that Jillian advises you to cut back on alcohol, I was surprised to she wants you to reduce your consumption processed soy products, which she feels messes with your thyroid. She also recommends cooking all your cruciferous veggies (broccoli, cauliflower, kale, Brussels sprouts, etc.), cutting back on starchy vegetables, and reduce eating tropical, dried and canned fruit.
She has other "rules" like eat breakfast and don't skip meals, eat every four hours, don't eat after 9 pm, and eat 40 percent carbs/30 percent fat/30 percent protein – pretty much common sense. While her "food as medicine," whole foods approach isn't different from what others teach, Jillian has a way of explaining things in a direct, personal way that appeals to many people.
Looking for more Jillian Michaels' food recipes? Then check these out!
What I especially like about Jillian Michaels food recipes are that each one (over 125 of them!) in The Master Your Metabolism Cookbook lists their health benefits. For example, this Blueberry Banana Muffins recipe is good for your heart, boosts immunity, boosts metabolism, and promotes strong bones and healthy skin. However, her cookbook doesn't list complete nutritional information, just calories, fat, carbs, protein and sodium. It would've been nice to get information on fiber, minerals and vitamins, too.
If you enjoyed Blueberry Banana Muffins from Master Your Metabolism Cookbook, you'll love these other Jillian Michaels' recipes:
Spicy Mahi-Mahi and Mango Fish Tacos
Tomato, Avocado, and Cheddar Burrito
Master Your Metabolism: The 3 Diet Secrets to Naturally Balancing Your Hormones for a Hot and Healthy Body!
The Master Your Metabolism Cookbook
The Master Your Metabolism Calorie Counter
Wilton Recipe Right Nonstick 12-Cup Regular Muffin Pan
This Mama's tips for baking up Jillian Michaels' muffins recipe
Normally I would recommend substituting toasted pine nuts for the walnuts for those with nut allergies. However, Jillian doesn't like pine nuts in any of her recipes because, like soy, it has goitrogenic effects, meaning it swells the thyroid gland. So leave the walnuts out in this blueberry banana muffins recipe if you're allergic to them.
Substitute no-fat Greek yogurt for the plain yogurt for an extra protein boost in Jillian Michael's blueberry banana muffins recipe. However, if the batter seems dry, add a little water to it.
I like adding flaxseed to baked goods like Blueberry Banana Muffins for the extra fiber and ALA Omega-3. Jillian believes you should consume flaxseed only in moderation.
Looking for more healthy muffin recipes? Then check these out!
Healthy Wild Blueberry Bran Muffins
Easy Gluten Free Strawberry Yogurt Muffins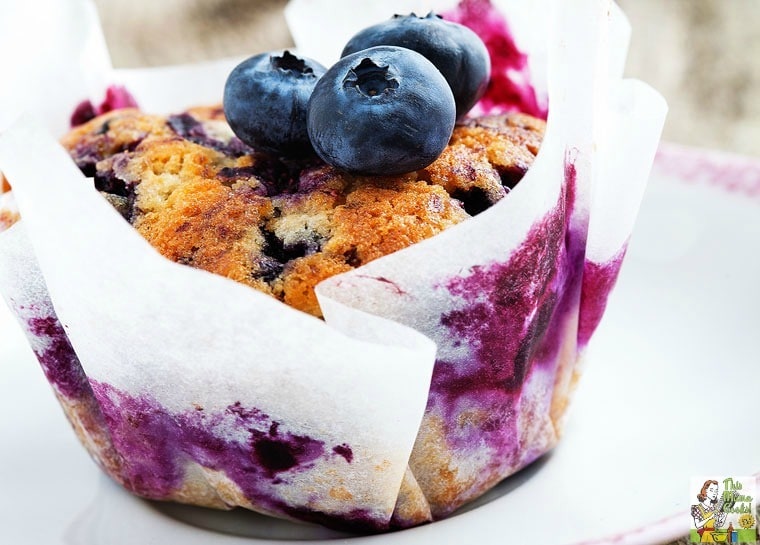 Blueberry Banana Muffins
Make up several batches and freeze what you don't plan to eat right away. These yogurt muffins are great for a before workout snack, or for breakfast or dessert.
Directions
Place an oven rack in the center of the oven, then preheat the oven to 425 degrees F. Lightly spray a 12-cup muffin pan with olive oil or line with cupcake paper liners or tulip baking liners.
In a large bowl, place the bananas, yogurt, honey, olive oil, and vanilla. Stir together until well mixed.
In a separate bowl, sift together the flour, baking powder, baking soda, and salt. Add the dry ingredients to the banana mixture and stir until just combined. Fold in the blueberries and the nuts, if using.
Spoon the batter into the prepared muffin pan. (A batter spoon is handy for this!) Place the pan in the oven and reduce the heat to 400 degrees F. Bake for 20 to 25 minutes, or until tops spring back when lightly touched. Remove from oven. Let cool in the muffin pan for 10 to 15 minutes before transferring to a cooling rack. Serve warm.
For longer storage, let cool completely and store in an airtight container at room temperature for up to 3 days or in the freezer for up to 2 months.
Total Time:
1 Hour 15 Minutes
Servings
:
Makes 12 muffins
Serving size:

1 muffin

Calories:

216

Calories from Fat:

6.8g

Total Fat:

4.5g

Sodium:

234.5mg

Total Carbohydrates:

37.1g
Originally published on July 27, 2010 and January 29, 2016. Updated with new photos and rewritten recipe instructions per reader feedback. Recipe and photos used with permission.
Photo credit: Adobe Stock