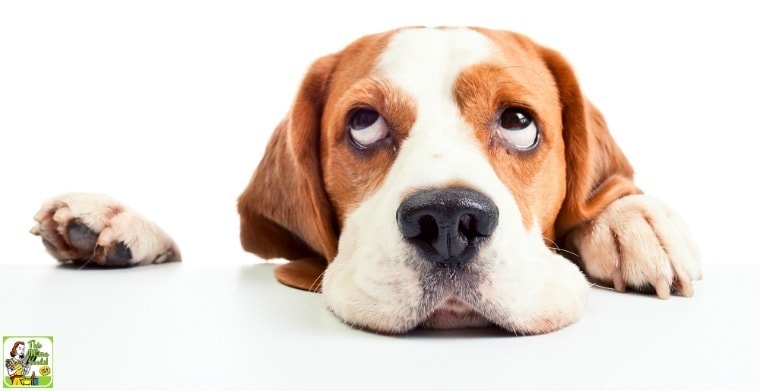 Do you work from home and wonder, "How can I keep my dog entertained all day?" Keeping your puppy entertained is important so she doesn't misbehave out of boredom. Same with your adult or senior dogs, too.
I work at home  front of the computer with only my dog , Nellie, as my companion. Nellie's a five-years-old, rescued beagle mix. She's a low energy dog, and likes to snooze on her pillow in the sun. Nellie loves to go outside and dig for chipmunks in the garden and run in the woods, too.
So trying to keep my dog entertained is important to me. And I bet it is to you, too.
Here are five ways to keep your dog entertained while working from home
Take her to doggie daycare for the day.
If I'm very busy with work, running errands for hours, or the weather's terrible and we can't go out for a walk, I take Nellie to a local doggie daycare. I don't like keeping her crated for hours if I'm not home. (Nellie has some separation anxiety, too.) Instead, I'd rather have her running around with the other doggies at one of the wonderful dog care facilities located nearby.
Do you have a doggie daycare by your home? Ask around to friends and family. Or you can check with your vet or groomer for recommendations. Take a tour of the facility, find out the hours, and see if they have pick up or drop off service. Most are very reasonably priced for the occasional doggy play date.
If your dog gets along well with other dogs, he will probably love daycare. Nellie's always very excited to go and loves all the people at her doggy daycare facility. She also has a special boyfriend at doggie daycare, Buster the basset hound.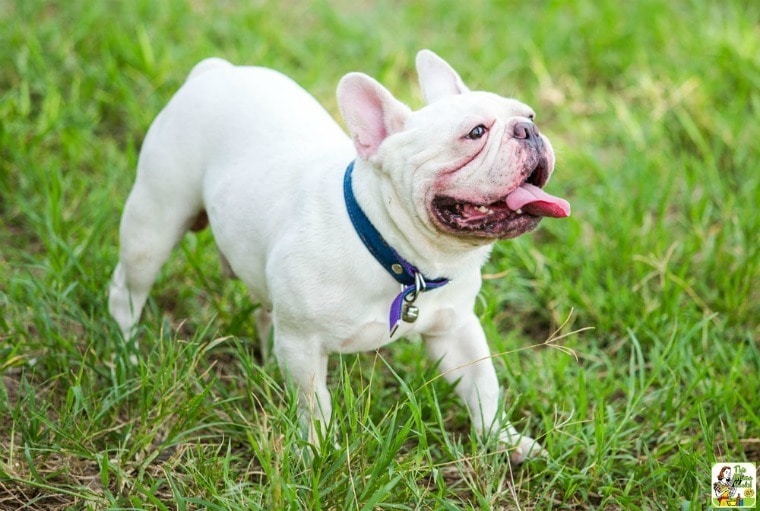 Take your dog for a walk.
Both of you need to go outside, take a break, and get some exercise! So get that leash, some poopy bags, and your phone. I love to put on a podcast, and take a walk up and down the block. Or should I say we walk, then Nellie sniffs every bush, tree, and leaf.
Let's play with dog entertainment toys!
Dog entertainment toys are a big hit with most puppies and grown dogs. Keep a variety around the house. Find what kind of dog toys your pet loves – chew toys, stuffed animals, balls, squeaky toys, etc.
Nellie's weird in that she doesn't respond to dog entertainment toys all that much. Occasionally she'll play with a ball or pick up a stuffed animal. That's it. (She's a rescued dog, so maybe she was never taught to like balls or toys.)
Instead, we buy large dental dog treats for Nellie that she likes to "bury" under the yoga mats in my office or in the couch between the cushions. She also likes to take dog chews and walk around with them sticking out of her mouth like a cigar. I call it her Winston Churchill look.
Dog Toys Balls - Tough Nearly Indestructible Toy for Aggressive Chewers - 2 Ball Sizes for Large and Small Dogs - Made in USA
Benebone Bacon Flavored Wishbone Chew Toy
Nylabone Dura Chew Large Textured Ring Bone Dog Chew Toy
Outward Hound Hide-A-Squirrel Dog Toy Plush Dog Squeaky Toy Puzzle, 4 piece, Large
Go outside and hang out with your dog.
If the weather's nice and you have a lovely front or back yard or garden, go outside and enjoy it. If you don't have a yard, find out where your local dog park is.
Nellie's usually a good girl and stays in the front yard without going into our woods – most of the time. Sometimes, she'll take off and visit her friend, Daisy, the dog next dog. Then I have to grab her leash and keep both dogs entertained for awhile.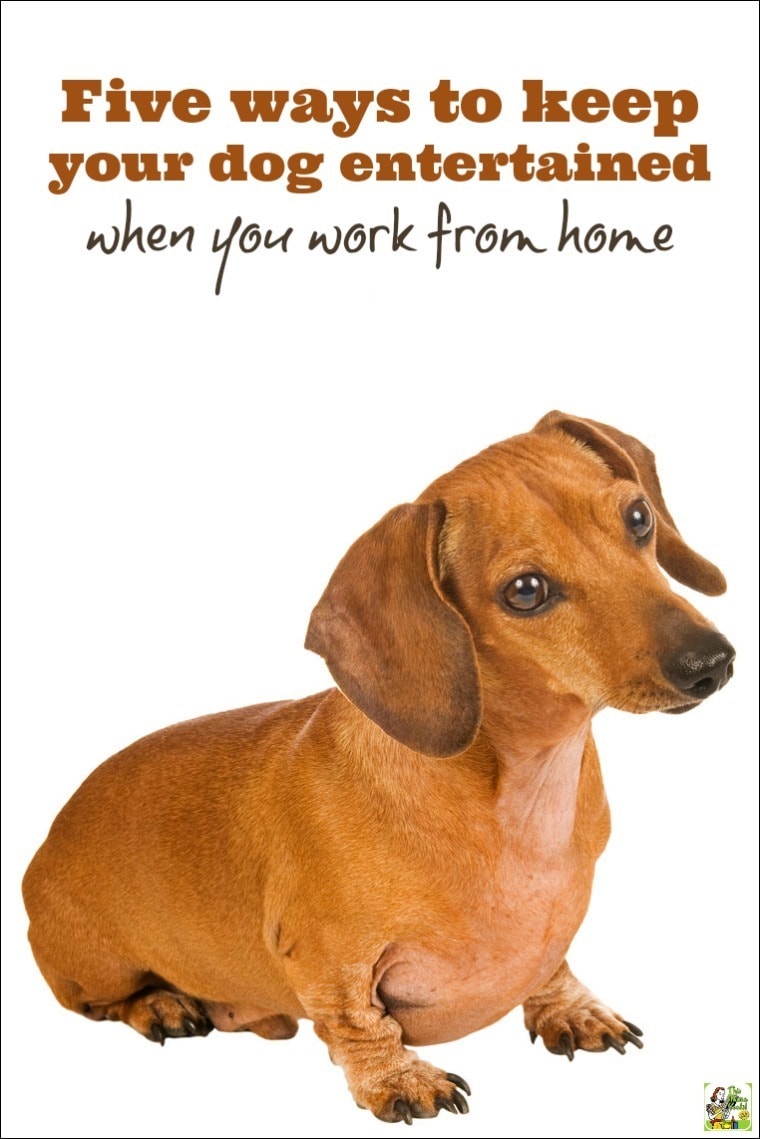 Finally, hold an Orapup dog breath brush session!
Another way I like to entertain Nellie is by giving her an Orapup Dog Breath Brush session to improve her breath. It's fun to do and most dogs love it, because Orapup Dog Breath Lickies liquid tastes like a treat.
Orapup Beef & Bacon Starter Kit - Bad Breath System for Dogs - Natural Bad Breath Fighting Enzymes
As you can see, Nellie loves the Lickies and is an enthusiastic Orapup Dog Breath Brush user. She'll either lick the brush when we hold it or she'll do it herself.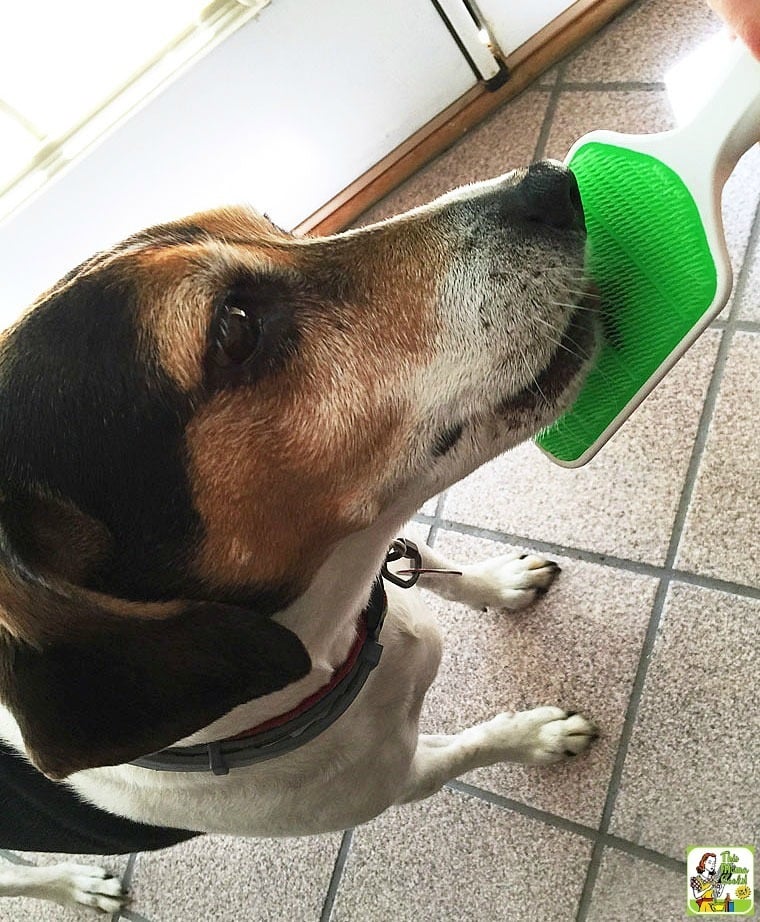 While I'm really sensitive to smells, Nellie's breath has never bothered me that much. After all she's a a dog – it's supposed to be bad! However, my kids complain about it all the time. (You should smell their breath! O.M.G.)
When I saw a Orapup commercial video for the Orapup Dog Breath Brush, I was fascinated. It made sense that the sources of bad breath in both humans and dogs is from bacteria on the tongue. That's why you're supposed to brush your tongue when you brush your teeth.
Not that anyone does brushes their tongues. Instead, we use fancy mouth washes! Since we can't get dogs to gargle and swish, the inventors of Orapup made a large brush with soft, micro-pointed bristles that reach deep down in the crevices of the dog's tongue to remove stinky bacteria.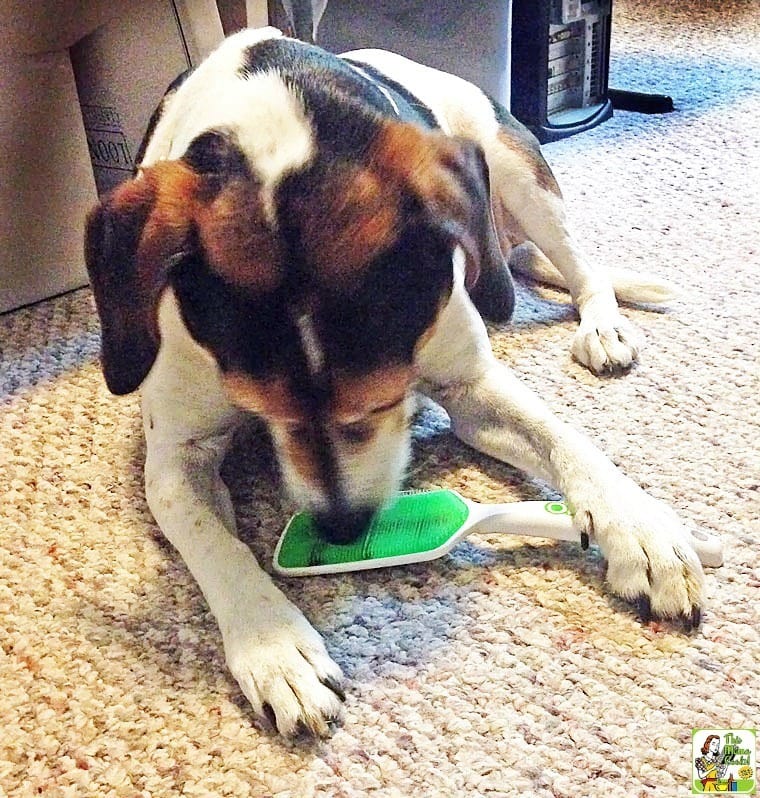 To get your dog to lick the brush, you coat it with a little bit of Orapup Dog Breath Lickies liquid that contain natural enzymes that also have anti-plaque benefits for improved oral health.
However, using the Orapup Tongue Brush for dogs doesn't take the place of brushing your dog's teeth. Orapup just helps with their breath.
After your dog is done with her Orapup dog breath session, just rinse the Orapup Dog Breath Brush with warm water. You can also put it in the dishwasher.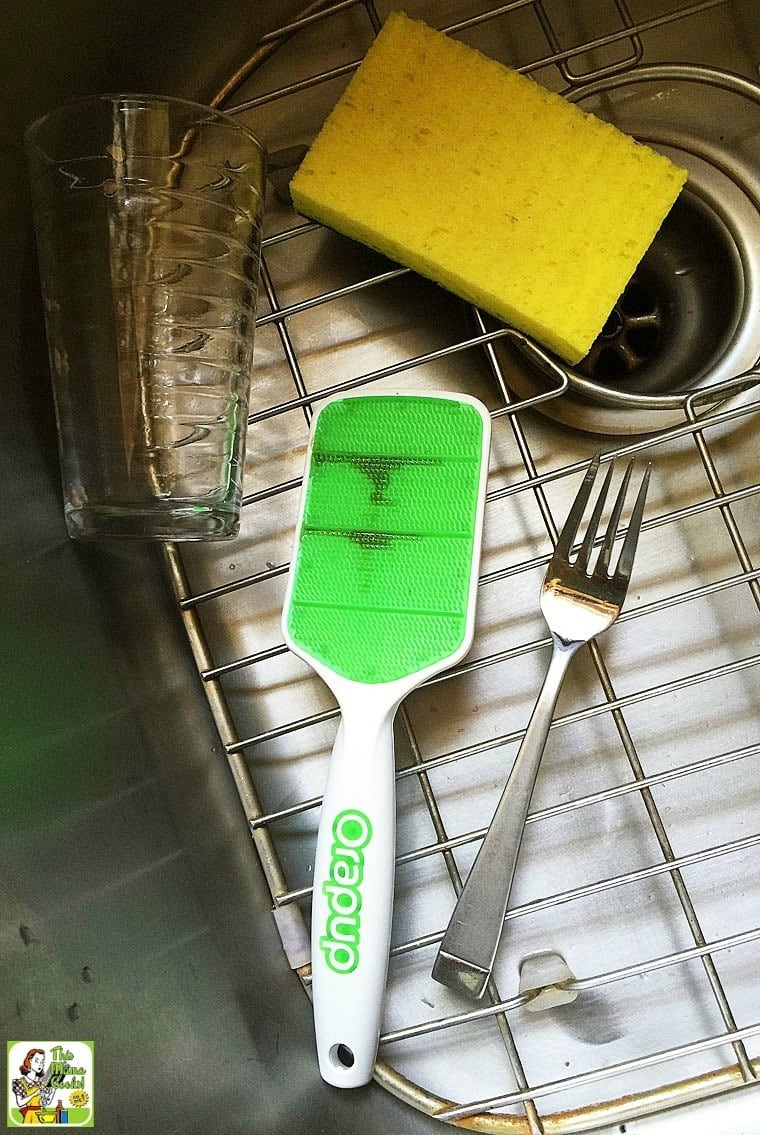 Photo credits: Nellie and Orapup pictures done by post author. All other dog photos are Adobe or GraphicStock photos.
Originally published May 26, 2015. Updated with new pictures and information.