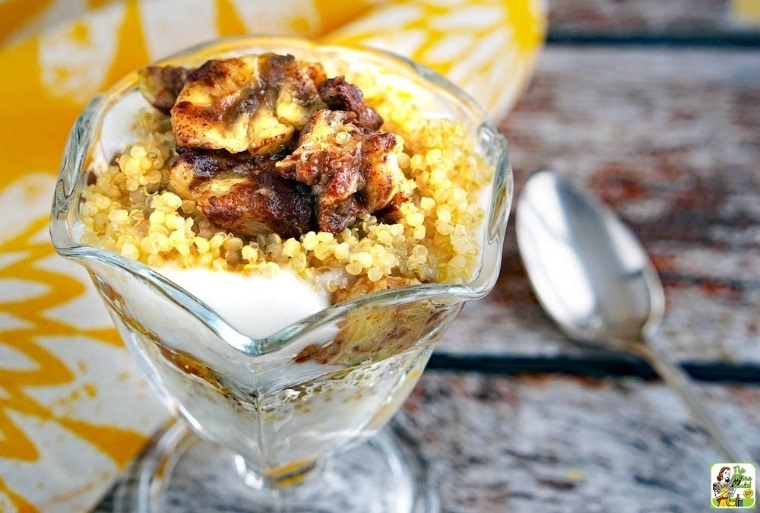 Making healthy yogurt parfait recipes are a great way to inspire your family to eat a wholesome breakfast. That's why I love making these Banana and Yogurt Parfaits with Quinoa in the mornings.
What's so fun about this healthy fruit and yogurt parfait is that you can serve it in old fashioned glass sundae dishes. Serving them in wide mouth canning jars at a weekend brunch or country themed shower party would be charming, too.
Besides being nutritious and delicious, these easy fruit parfaits are also a terrific way to use up leftover quinoa from dinner the night before.
Finally, while I love bananas and yogurt for breakfast, along with quinoa, these ingredients can be made into healthy parfait dessert recipes, too!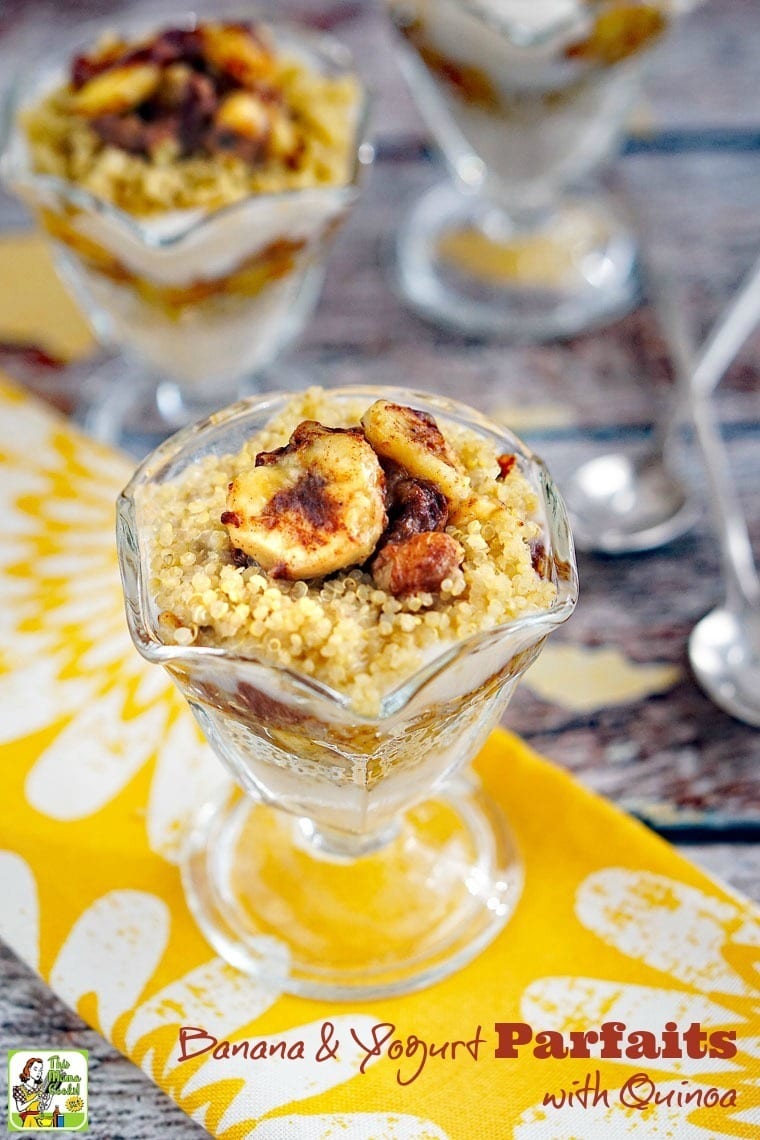 Shop for Banana and Yogurt Parfaits recipe ingredients at Sam's Club
My Banana and Yogurt Parfaits with Quinoa recipe is based on a recipe from the Sam's Club Celebrate Meals Unilever Brands-Food Hub. It's a great resource for planning meals throughout the week or for special events. You can use the site to plan menus, shopping lists, and guest lists.
For this healthy fruit parfait recipe, I made a few substitutions from the original recipe like using bananas from Sam's Club instead of apples because I'm on a low FODMAP diet. (Apples are a big no-no.)
Of course, Banana and Yogurt Parfaits with Quinoa is naturally gluten free. I added a little brown sugar to the quinoa since some people find quinoa a little bitter. Maple syrup or honey would work nicely, too.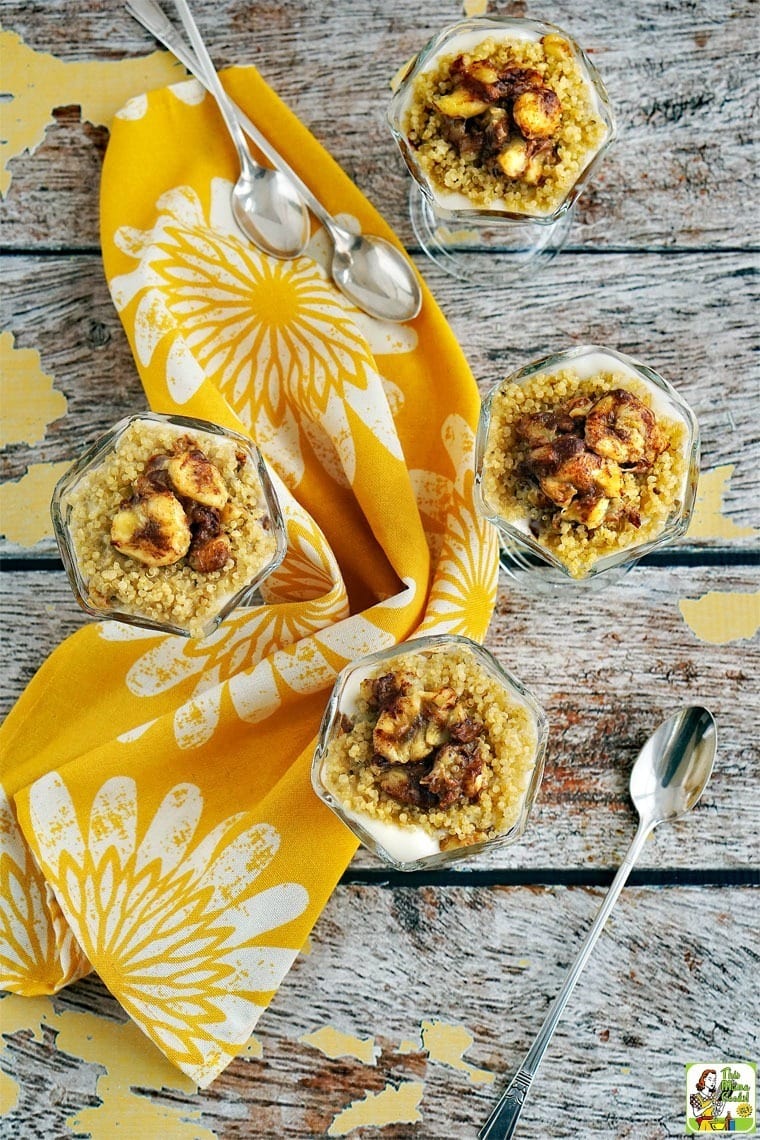 Since I try to keep dairy free on my low FODMAP diet, I used vanilla coconut yogurt. If you can't find coconut yogurt, soy yogurt is a good option. You could also use flavored yogurts. (And if you're not dairy free, Greek yogurt is terrific. Sam's Club sells several brands.)
There IS a teeny bit of dairy in I Can't Believe It's Not Butter!® Spread, but I can tolerate it. (It's my favorite buttery spread – love the taste!) If you need to totally avoid all forms of dairy, zap the banana slices in the microwave for a 15-30 seconds to get them to soften up. Or you can use super ripe bananas and just warm them a bit on the stove top or microwave.
Finally, check your Sam's Club for quinoa and cinnamon when making these healthy breakfast parfait recipes. Don't you love how you can buy your quinoa, I Can't Believe It's Not Butter!® Spread, cinnamon, and bananas in bulk at Sam's Club?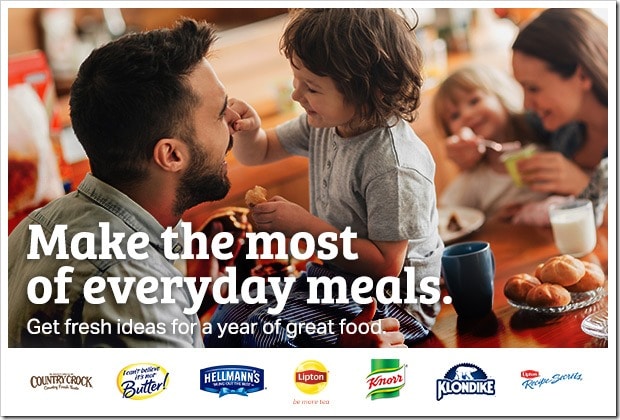 Checking out is a breeze at Sam's Club
Using the Unilever Brands-Food Hub site can also save you time! How? Just pick your recipe and then click on "Buy Now" to order your food items.  Then use the Club Pick-Up option to get your items picked out for you ahead of time. Then you can pick up your groceries and anything else you need to pick up at your local Sam's Club from office supplies to paper good. Then pick your items up at your scheduled time.
This is so convenient, especially when you have limited time between school pick up and dropping the kids off at sports or band practice and don't have time to shop. You can also pick up your items on the way home from work!
If you prefer to go to your Club and shop, use the Scan & Go App to avoid the busy check out lines. As you shop, use your iPhone or Android device to scan your items. Then pay directly from the app. When you leave, show the e-receipt on your phone on your way out.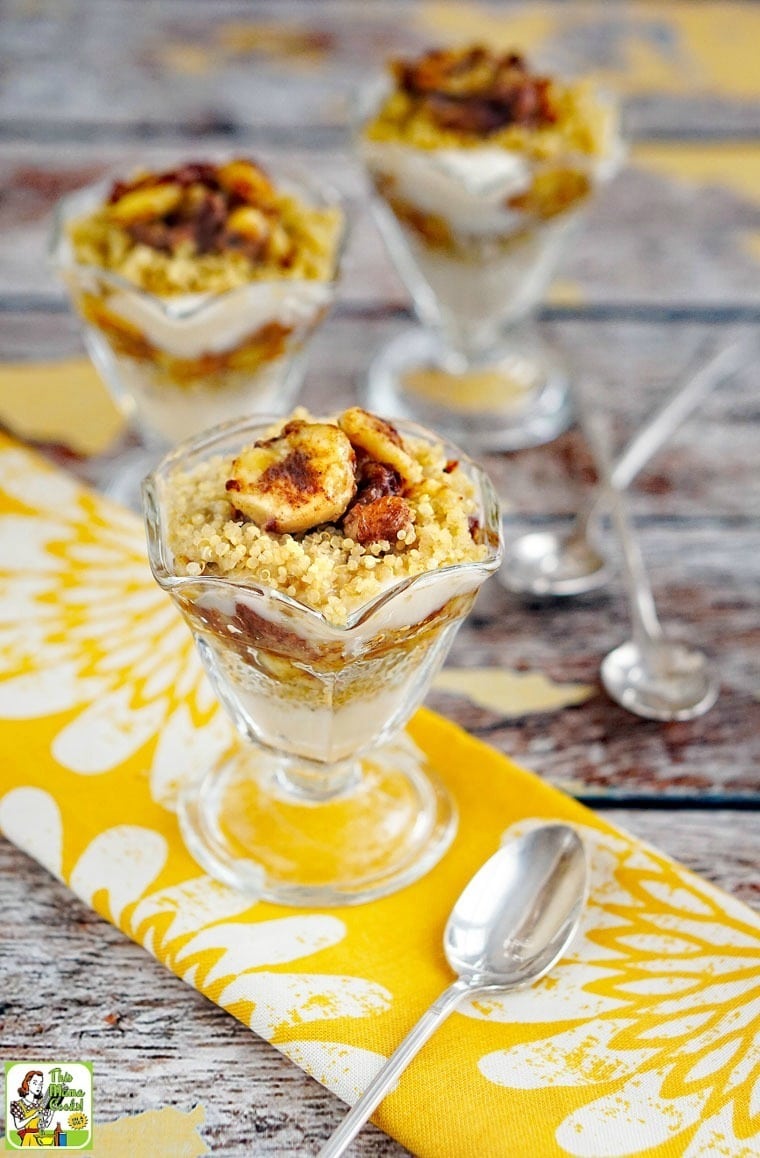 I used the app recently when I was traveling. Not only did it show me where the closest Sam's Club was, it connected to my phone's map app to give me directions. It also gives you warehouse hours!
Also, it was super easy to add my payment info to the Scan & Go App. All I needed to do was take a picture of my credit card and the app filled in most of the information for me. It then hid the credit card number, so no one could see it if they got ahold of my phone.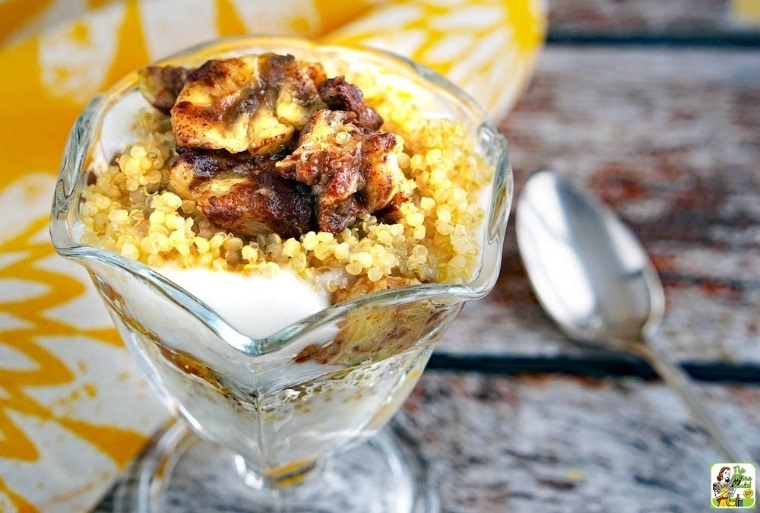 Banana and Yogurt Parfaits with Quinoa
Ingredients
3 tablespoons

I Can't Believe It's Not Butter!® Spread

2 teaspoons

ground cinnamon

1 pinch

nutmeg

3

large bananas, peeled and sliced

1 cup

cooked quinoa

1 tablespoon

brown sugar

1 cup

vanilla coconut yogurt
Directions
Over medium heat, melt I Can't Believe It's Not Butter!® Spread in a large nonstick skillet.
Add cinnamon and nutmeg to pan and combine with melted spread. Then add banana slices to pan and stir to cover slices in melted cinnamon spread.
Stirring occasionally, cook until banana slices start to soften and get slightly gooey - about 2-3 minutes. Remove from heat and set aside.
If you're using leftover quinoa, reheat the quinoa for 1 minute in the microwave so it's warm. In a small bowl, mix the brown sugar into the cooked quinoa.
Place 1 tablespoon yogurt in each parfait glass. Then top with 2 tablespoons quinoa. Add a layer of 1/4 cup cooked bananas. Repeat layers until you run out of ingredients. Serve immediately.
Servings
:
Makes 4 servings
Serving size:

1 sundae dish