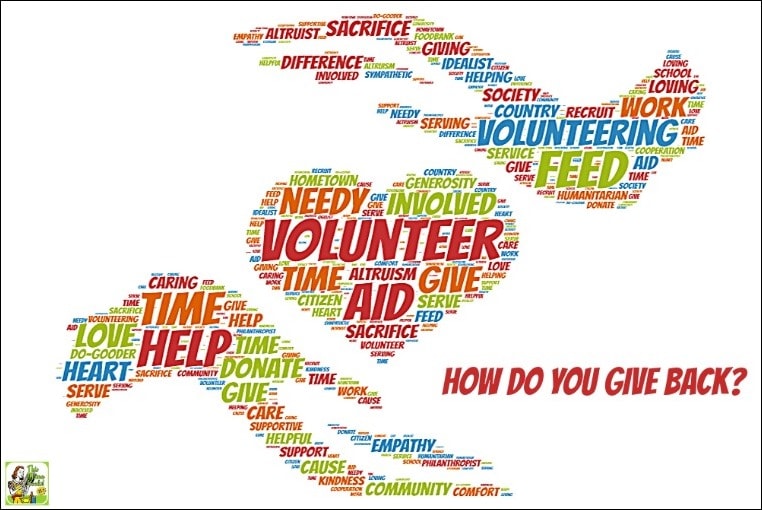 How do you give back to your community? Once I became a mom, volunteering and giving back to my community was very important. Not only did I want to set an example for my kids, but I wanted to make my community better.
One of the biggest ways I gave back was spending a couple of years opening a charter school in Colorado. Not only was I a founding member, but I served on the board for a couple of years – practically a fulltime job!
Even when I wasn't serving on the board, I made sure to donate my time at the school, like volunteering in the classroom, participating in the school's book fair and can drive with the local food bank, and helping to collect winter coats for families in need.
Now that we're no longer in Colorado, I still give back by helping at the concession stand at the high school football games to raise money for the marching band with my husband, Paul. It feels great to give back. Plus, it's a great way to meet other parents at your child's school.
My kids are starting to donate their time, too. Soon my daughter, Lucie, and I will be volunteering at the local animal shelter. She's required to do five hours of community service for one of her academic honor
clubs. I'm going along since the animal shelter requires a parent to be there if a teen is volunteering. Not a problem as I feel I should be paying them to be allowed to play with the dogs and puppies. I just hope I don't want to adopt them all!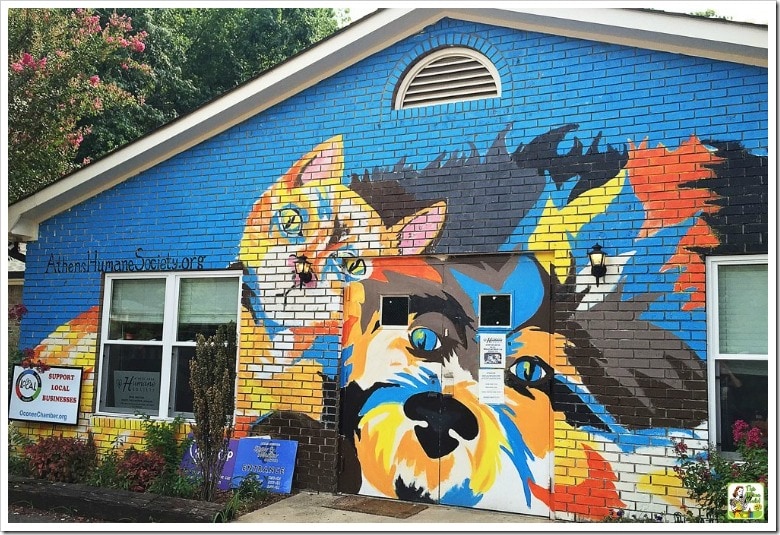 Now that I'm working full time, it's often easier to donate money or items like food for teacher appreciation days, or prizes for the high school fundraising raffle. There's only so much time in the day, after all.
I'm sure you'd love to volunteer more if it wasn't for time constraints. One way you can give back is dining out with the AARP Credit Card from Chase.
That's right! By charging your meal, you can help Chase donate $0.10 to the AARP Foundation for every restaurant purchase – up to a total of $1.1 million. As of September 2016, Chase donated $1,066,079!
How you can give back with the AARP Credit Card from Chase
You see, Chase and the AARP Foundation are working together to fight hunger. That's because over 10 million Americans aged 50+ are affected by hunger. Shocking, right?
That's why I also give back by letting my readers know about great programs like this. Even better, not only would you be helping Chase reach their $1.1 million goal to help the hungry when you go out to eat, but you get awesome cash back rewards with the AARP Credit Card from Chase.
Get cash back rewards on dining out with AARP Credit Card from Chase
The AARP Credit Card from Chase gives you 3% Cash Back rewards on restaurants and gas. It also gives you 1% Cash Back rewards on all other purchases. There's no annual fee and you get $100 Bonus Cash Back after you spend $500 on purchases in the first three months from account opening.
Your cash back rewards are given either as a statement credit or a direct deposit into a savings or checking account. You can also redeem your rewards for gift cards and travel. All my credit cards are cash back but they only give me statement credit. While that's nice, I like the direct deposit feature of the AARP Credit Card from Chase since you can use your cash back reward for something special like a vacation trip.
To learn more about Chase and AARP Foundation's Drive to End Hunger visit their website. You can also connect with the Drive to End Hunger on Facebook.
I am participating in a VIN campaign. This is a sponsored post by AARP Credit Card from Chase. The content and opinions expressed below are my own. I am in no way affiliated with AARP Credit Card from Chase and do not earn a commission or percent of sales.