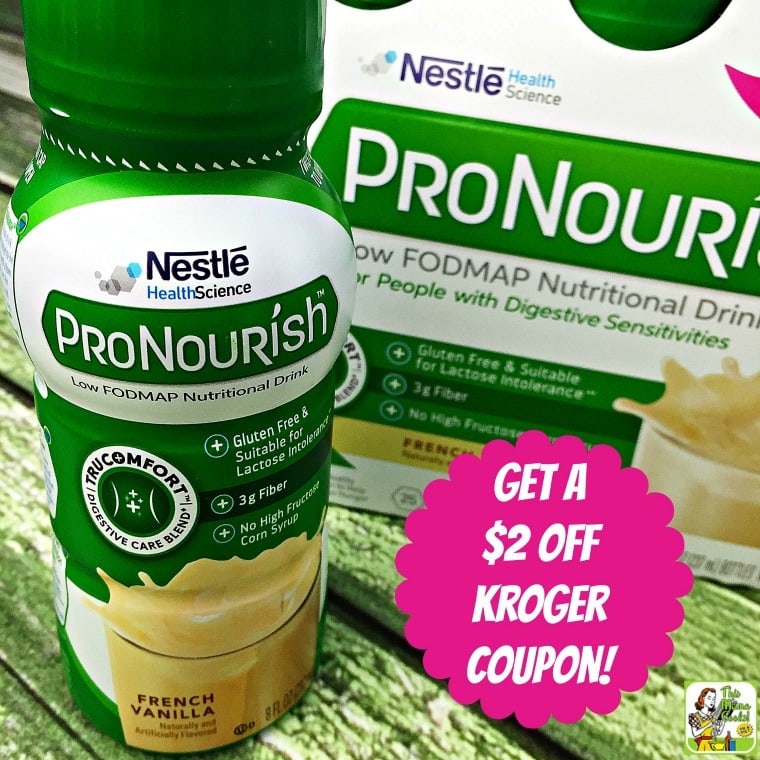 Are you looking for a yummy nutritional drink that's perfect for your on-the-go lifestyle? Well, you've got to check out ProNourish Nutritional Drinks!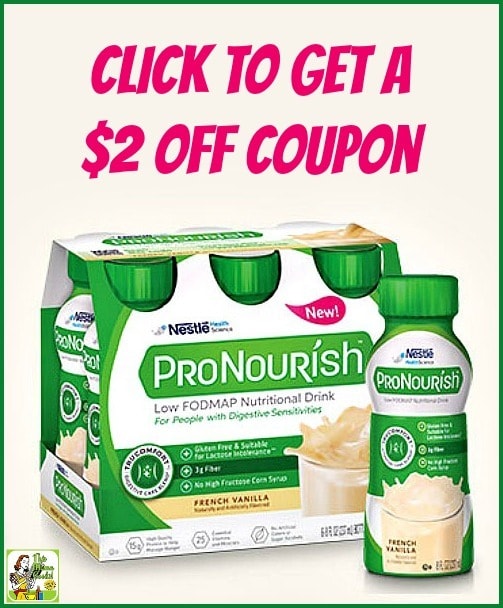 What is ProNourish?
ProNourish is the first low FODMAP nutritional drink of its kind. It's specifically designed to include the nutrition you want and is compliant with a low FODMAP diet.* 
I also like that ProNourish has 3 grams of fiber and 15 grams of high quality protein, which helps you feel fuller longer. It also has 25 essential vitamins, like vitamins C and D, and minerals like calcium and iron.
ProNourish is suitable for those with lactose intolerance, too.
Finally, ProNourish is gluten free (yay!), has no high fructose corn syrup (double yay!), no sugar alcohols or artificial colors.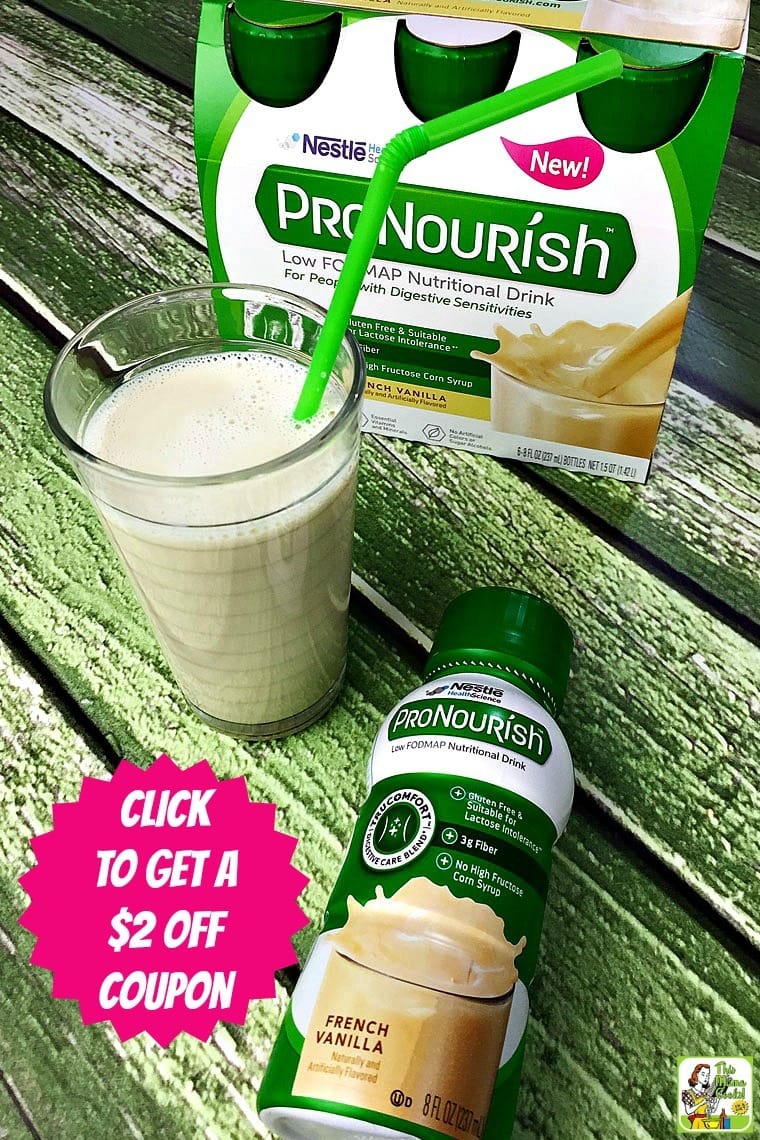 Where can I buy ProNourish Nutritional Drinks?
ProNourish nutritional drink comes in two delicious flavors, French Vanilla and Strawberry Banana.  You can find it in the nutritional drink aisle at Kroger next to the diet nutritional drinks and meal replacement bars. (It's NOT in the adult nutritional aisle.)
ProNourish drink may not be available at every Kroger store yet. So call ahead to make sure it's available in your area.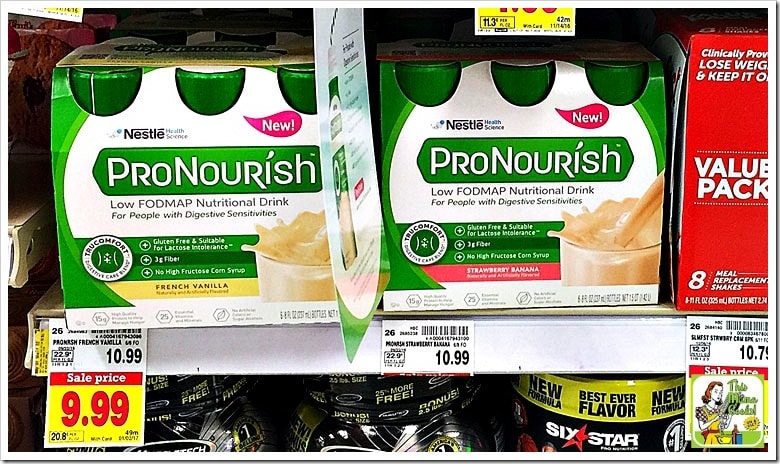 (The link will take you to Kroger's website. Just search on "ProNourish" to find the coupon.)
I tried the French Vanilla flavor and was impressed with its creamy, sweet vanilla taste. ProNourish nutritional drinks don't have that weird metallic-like taste of other nutritional drinks. Plus, it's smooth and not chalky or gritty, which makes drinking ProNourish a treat – perfect for a snack or mini-meal.
Finally, a smoothie-like drink that I can drink on the go without having to make up something in the blender! I like that you can slip a bottle of ProNourish into your purse, backpack or lunch bag so you always have a safe snack or mini-meal replacement when you're not at home.
*Not for Galactosemia.