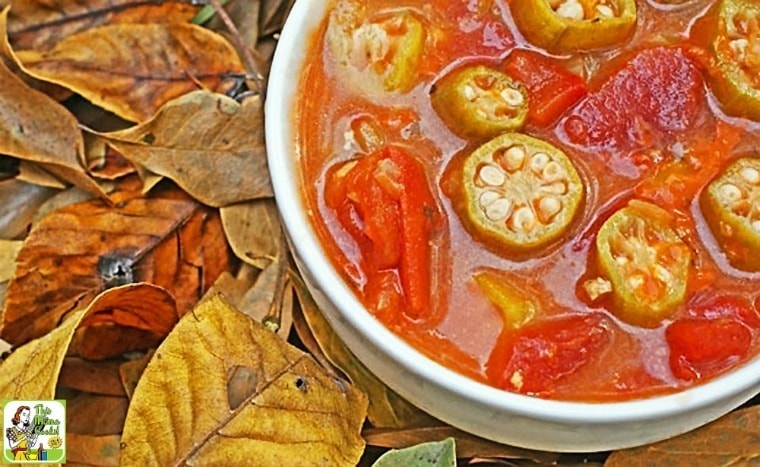 I loved okra even before we moved to the South. So when I saw a recipe for Okra Soup on Close to Home, my assignment during a food blogger challenge, I knew this would be a perfect fall time soup to do a recipe makeover.
I've taken Maria's version of Okra Soup that is based on this recipe at Saveur.com and made some changes like using pancetta instead of bacon and fresh thyme from the garden instead of dried.
To save time when making Easy Tomato & Okra Soup, I used canned fire roasted diced tomatoes instead of whole, peeled tomatoes so I wouldn't have to crush them by hand. I love Muir Glen Organic Fire Roasted Diced Tomatoes. Hunt's Fire Roasted Diced Tomatoes are great, too.
Muir Glen Organic Diced Tomatoes, Fire Roasted, 14.5 oz, 12 Pack
Hunt's Fire Roasted Diced Tomatoes, 14.5 oz
I also used pre-diced pancetta, which you can find in the high end deli section next to deli sliced salami. If you can't find pancetta for your Easy Tomato & Okra Soup, you can use bacon. Just cut it into small pieces before cooking.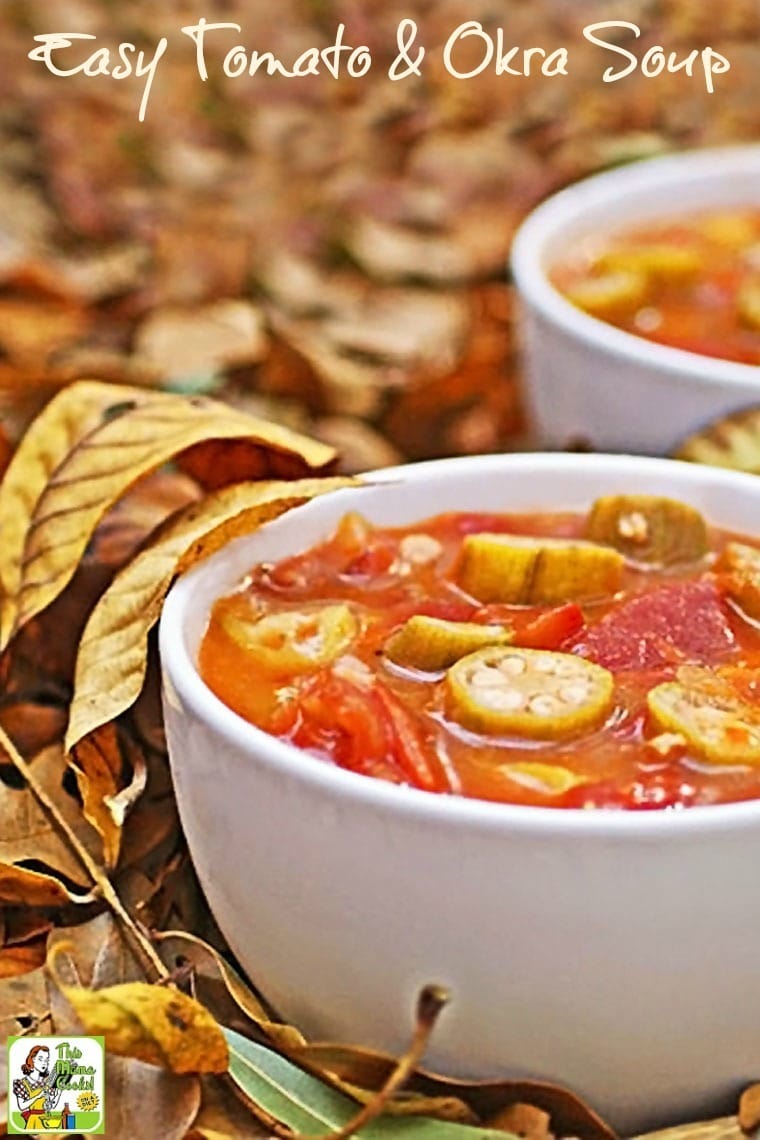 However, the real time saving trick was to use frozen, diced okra for my okra soup. Since fresh okra costs twice as much as frozen, it's also a way to cut costs. Finally, you don't want to boil the okra into a mush. I like the okra to be cooked through, but still have a crunch to it.
This okra soup recipe is a double batch, so you'll need to make it in a large stock pot. I make big batches of  Easy Tomato & Okra Soup so we'd have plenty left over for take to school and work lunches. You can also freeze half of this okra soup recipe in freezer storage containers for a soup and salad lunch or dinner.
Farberware Classic Stainless Steel 16-Quart Covered Stockpot
Glad Food Storage Containers, Soup and Salad, 24 Ounce, 5 Count (Pack of 6)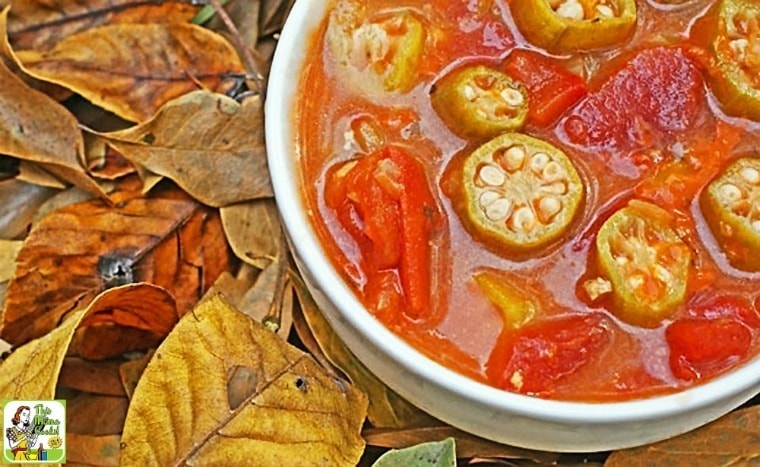 Directions
In a large stock pot, heat oil and bacon over medium-high heat. Cook, stirring, until fat renders, about 5 minutes.
Add thyme, garlic, onion, celery, and bay leaf, season with salt and pepper, and cook, stirring, until soft, about 5 minutes.
Stir in tomato paste. Cook, stirring, until caramelized, about 2 minutes.
Add okra, chicken stock, and tomatoes and bring to a boil. Reduce heat to medium-low, and cook, until okra is slightly tender but not mushy, about 20-30 minutes.
Servings
:
Double batch – serves 12-16
Serving size:

1/12 to 1/16 of recipe
Originally published on November 12, 2012. Updated with new pictures.