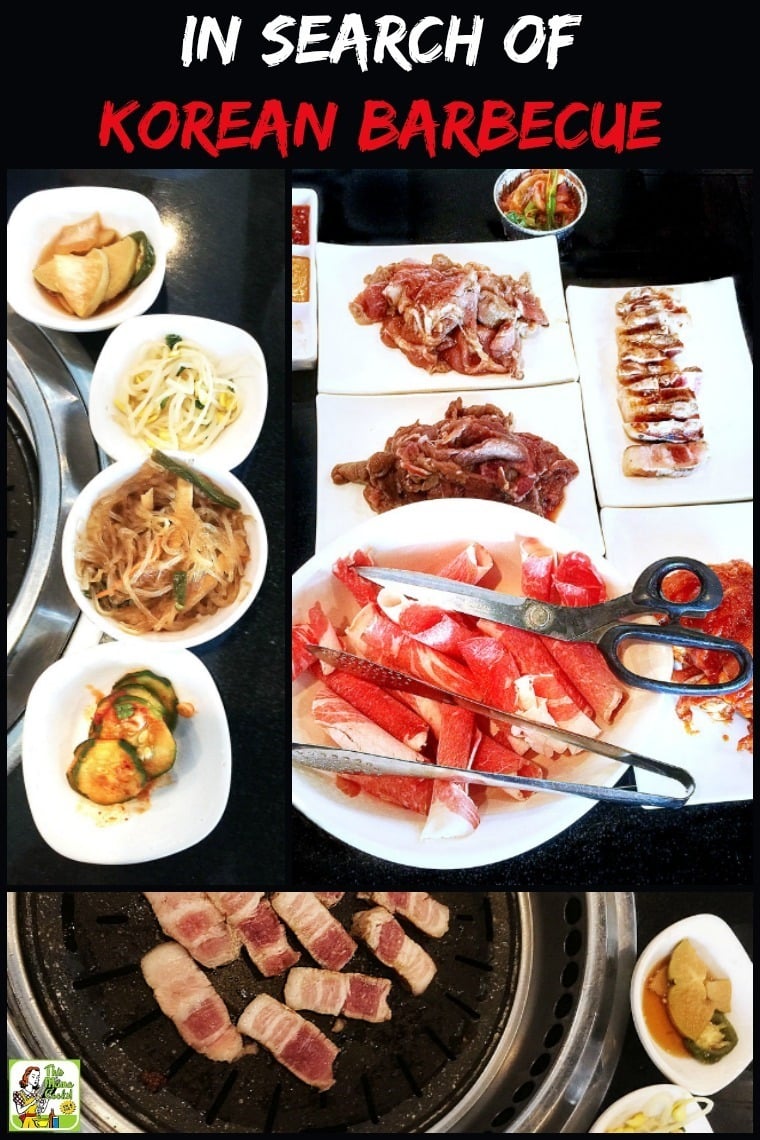 Living in Georgia, I'm surrounded by great Southern style barbecue restaurants. However, my true passion is for Korean barbecue. Luckily for me, the area centered around the I-85 corridor extending from Duluth, Georgia to Buford Highway in Northeast Atlanta is considered the "Seoul of the South" because of the abundance of Korean stores and restaurants.
A few months ago I was invited on a press tour of Korean restaurants in Duluth where I was introduced to the premier Korean BBQ restaurant in Georgia, Breakers Korean Barbecue & Grill. Since the tour, I've gone back with my husband and insisted my family take me there for Korean BBQ on Mother's Day. We usually order the all you can eat dinner, which is ideal if you have ravenous teenagers like I do. My favorite dish is Beef Bulgogi, which is magnificently seasoned, though the Pork Belly comes in a close second.
Breakers is a wonderful place to take your kids because you cook your meal right at the table. It's fun, but you don't have to worry about smelling like grilled meat afterwards because of the state-of-the-art downdraft grills that are built into the table. If you're unsure how to cook your meal, or need a drink refill or extra sides (like kimchee, bean sprouts, pickles, and radish wraps), you can always press the hidden button on your table for help from your server.
When we go to Breakers, I make sure to charge our meal to a credit card that gives me cash back rewards for going out to eat. Don't have a credit card that gives you cash back rewards at restaurants? If you love to dine out, then you need to check out the AARP Credit Card from Chase. This card gives you 3% Cash Back rewards on purchases at restaurants and gas stations. If your favorite restaurant is a bit of a drive (Breakers 45 minutes away from my home) getting a cash back reward on the gas is an extra that makes me feel less guilty for wanting to drive out to Breakers every weekend.
Get cash back rewards on dining out with AARP Credit Card from Chase
Besides 3% Cash Back rewards on restaurants and gas, the AARP Credit Card from Chase also gives you 1% Cash Back rewards on all other purchases. Even better, there's no annual fee and you get $100 Bonus Cash Back after you spend $500 on purchases in the first three months from account opening.
Your cash back rewards are given either as a statement credit or a direct deposit into a savings or checking account. You can also redeem your rewards for gift cards and travel. All my credit cards are cash back but they only give me statement credit. While that's nice, I like the direct deposit feature of the AARP Credit Card from Chase since you can use your cash back reward for something special like a vacation trip.
Fighting hunger with the AARP Credit Card from Chase
If cash back rewards on dining out aren't enough, Chase and the AARP Foundation are working together to fight hunger since 10 million Americans aged 50+ are affected by hunger. This year, Chase is donating $0.10 to AARP Foundation for every restaurant purchase made with your AARP Credit Card from Chase—up to a total of $1.1 million. As of May 2016, Chase donated $637,633!
To learn more about Chase and AARP Foundation's Drive to End Hunger visit their website. You can also connect with the Drive to End Hunger on Facebook .
I am participating in a VIN campaign. This is a sponsored post by AARP Credit Card from Chase. The content and opinions expressed below are my own. I am in no way affiliated with AARP Credit Card from Chase and do not earn a commission or percent of sales.