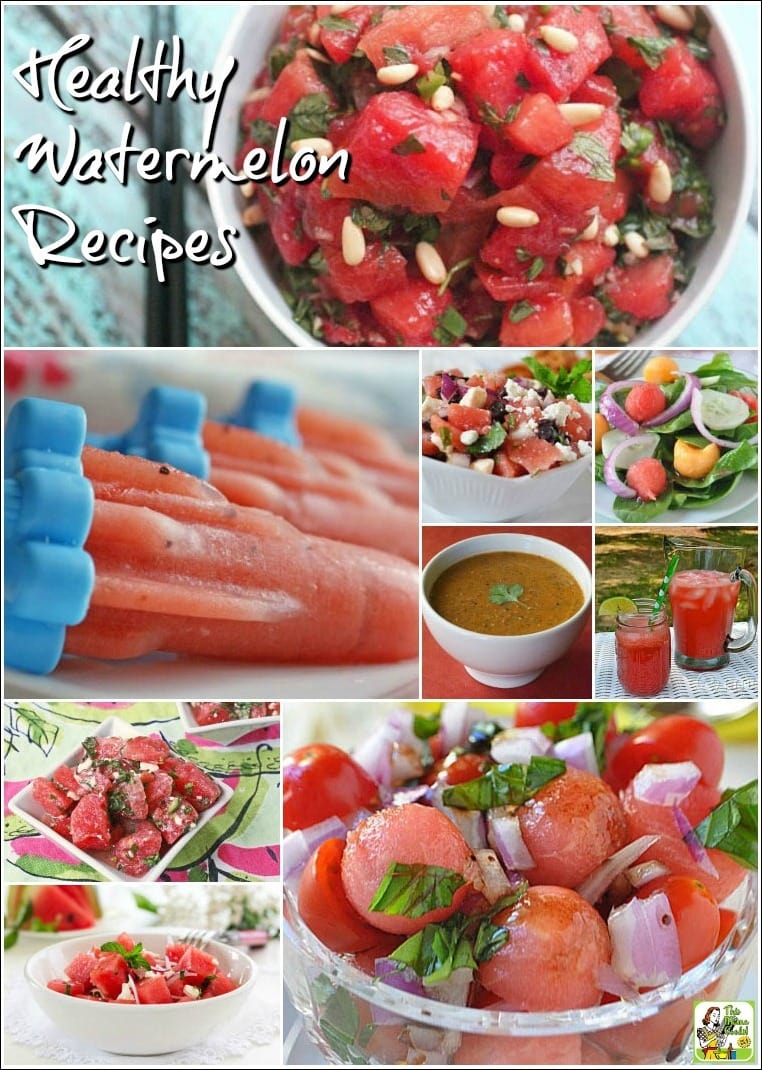 One food I love to eat is in the summer is watermelon. That's why I put together a list of the best healthy watermelon recipes to give you some alternatives to eating watermelon by the slice.
Since watermelon is 92% water, it's the perfect ingredient to make refreshing beverages or dishes that boost your hydration during summer parties when it's so hot outside.
These healthy watermelon recipes are a great way to use up any leftover watermelon you may have after BBQ or poolside cookout parties, too!
These healthy watermelon salad recipes are perfect for your next party!
Check out these other healthy watermelon recipes
You'll love these watermelon dessert recipes!
Cool down with these watermelon drink recipes
Need help cutting up your watermelon?
Have you tried a melon cutter/slicer/corer/server knife? People I know swear by the Sapores MelonEssentials watermelon cutter and server set. It has a melon cutter/slicer/corer/server knife, a melon baller scoop , five adorable watermelon appetizer forks, and a storage pouch.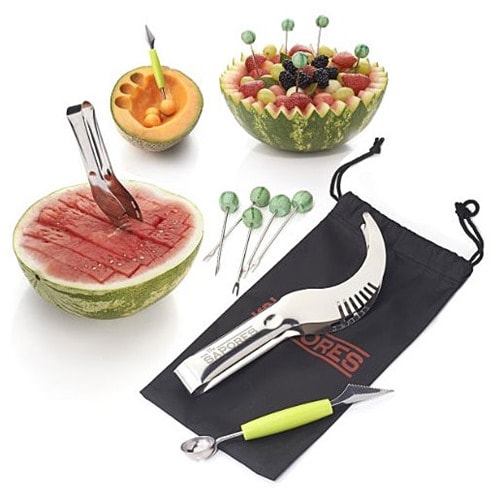 You can always find future watermelon recipes by looking under the category: watermelon in my Topic Index tab at the top of my blog.
Originally published July 4, 2014. Updated with new pictures.