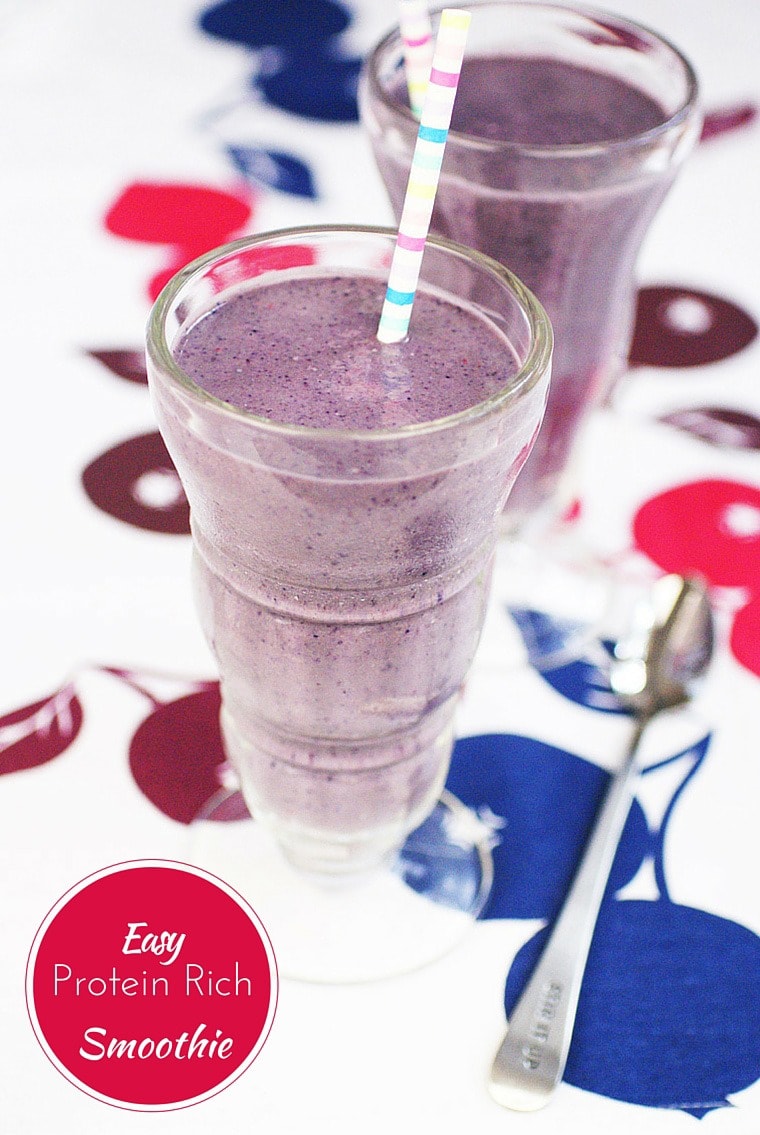 I participated in an Influencer Activation on behalf of Influence Central for Orgain. I received product samples as well as a promotional item to thank me for my participation.
Making smoothies, like this Easy Vanilla Berry Smoothie, is a big part of our family's morning and after school routine. Now that Lucie wears braces, smoothies are the only healthy food she can tolerate after a visit to the orthodontist. Nathan joined wrestling team last school year, so protein filled smoothies are part of his healthy eating routine as well. I also like making smoothies, because they're an easy way to get in a serving of fruit or vegetables into our diets. Plus, we can drink them on the go. 
I like adding protein powders to our smoothies, because the added protein makes smoothies more satisfying. However, many of the protein powders on the market are whey based. I have a food sensitivity to whey, so can't use whey based protein powders since they give me a tummy ache. The kids can tolerate whey just fine, but that means I buy a protein powder for them and another kind for me.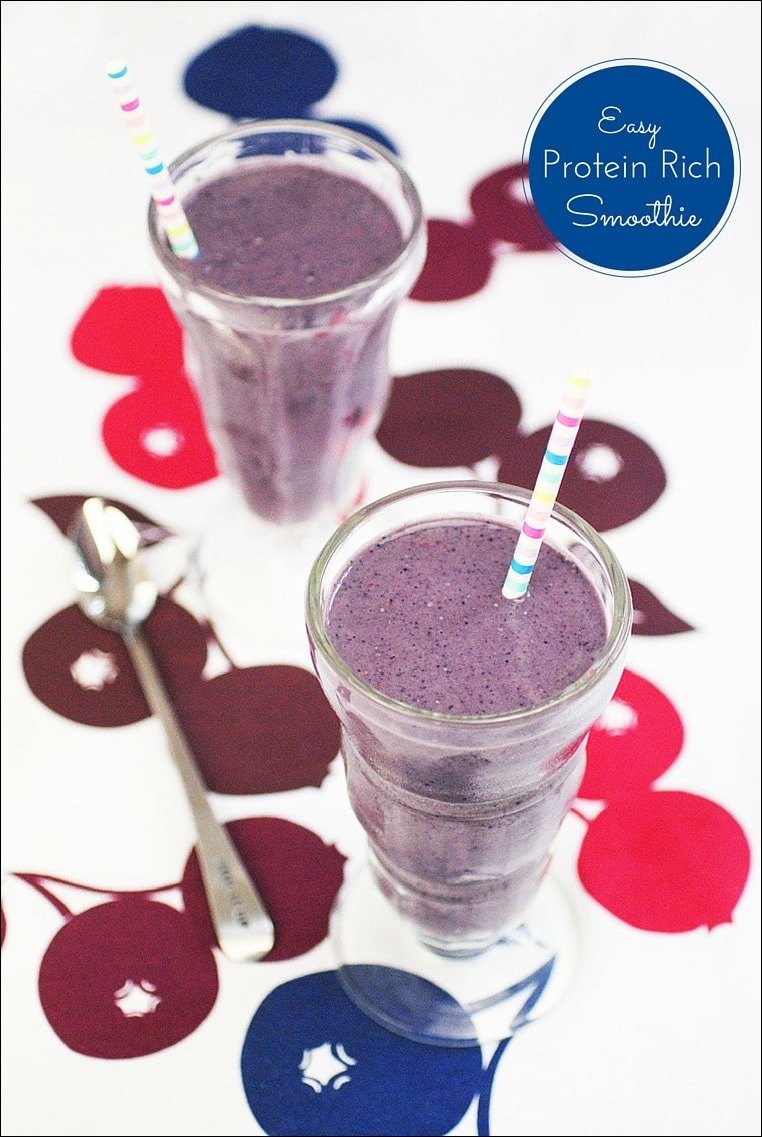 An alternative to whey and soy based protein powders
Some people don't want whey based protein powders because they're vegan and don't want protein from animal sources. However, usually the only other kind of vegan protein powder on the market are soy based. Some people have concerns about soy and would like an alternative. That's why I was interested in trying  Orgain Organic Protein Powder since it's made from plant-based proteins like brown rice, hemp, chia, and pea. It's also made from organic plant sources, and it's gluten free. There's no dairy, soy, lactose in Orgain products, and it's non-GMO.
Orgain Organic Protein Powder was created by  Andrew Abraham, M.D. He created the Orgain company in 2008 after being diagnosed with cancer. He was disappointed with the nutritional shakes he was given when he was trying to gain back the weight he lost during cancer treatments. He felt the need to develop a better quality, nutritionally complete, high protein nutritional shake. You can learn more about his company and mission by watching the Our Story Video.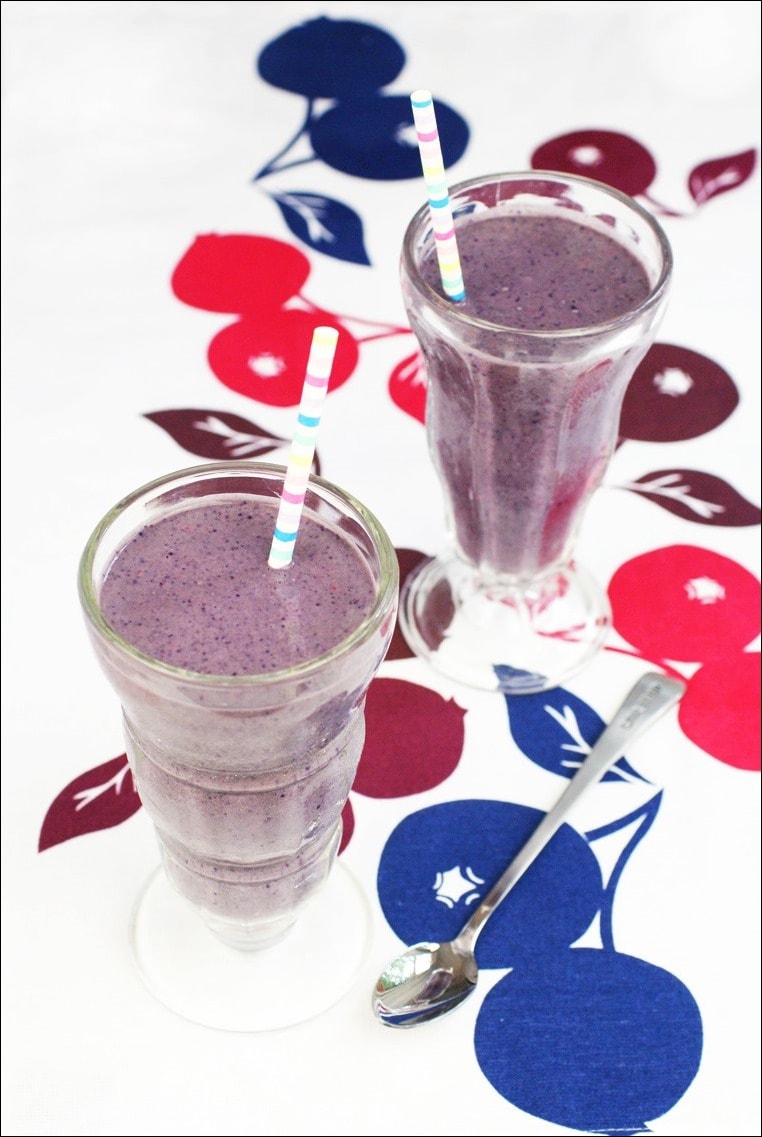 To find where Orgain Protein Powder is sold, check the store locator or store listings for online ordering. You can also connect with Orgain online on Twitter, Facebook and Instagram.
Making an Easy Protein Rich Smoothie
I was sent a canister of  Vanilla Bean Orgain Organic Protein Powder to try. I thought the flavor would compliment the mixed berries I had in the freezer. What I love about using frozen fruit in my smoothies is that you have an instant ice cream shake-like smoothie without eating all those fat and sugar calories. 
If you only have fresh fruit or berries on hand, just add some ice cubes for the same effect. You'll also need a high powered, professional blender to blend the frozen berries or ice cubes, too. If you make a lot of smoothies, it's worth buying one!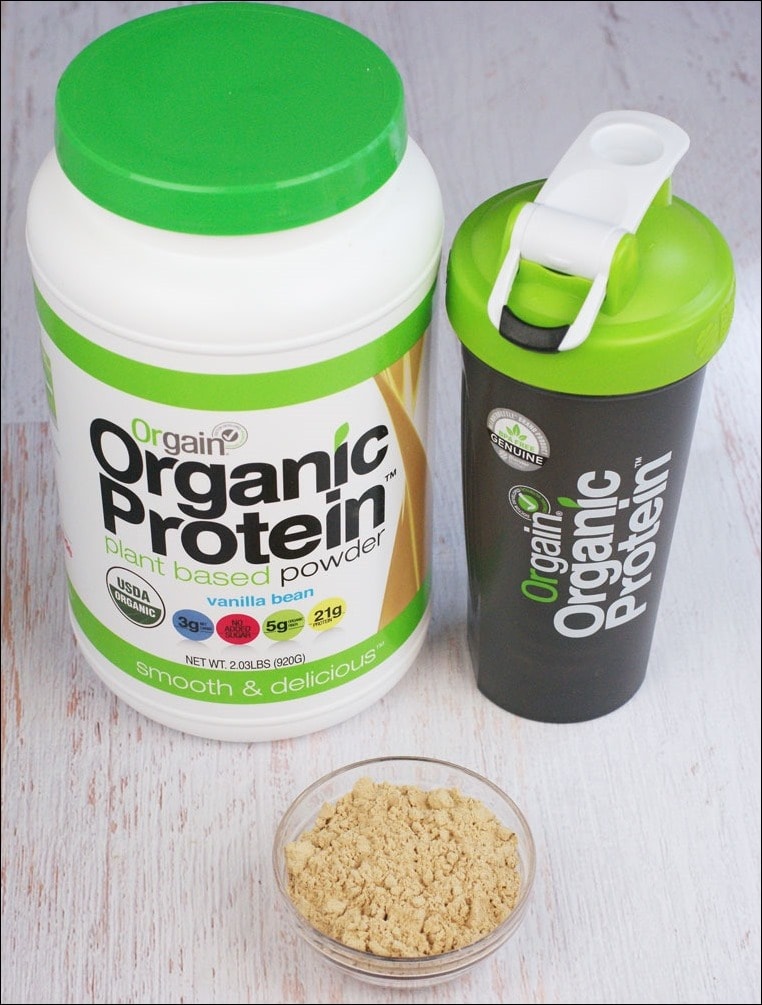 I found Orgain Organic Protein Powder to be smooth and not at all gritty. The smoothie I made was creamy and satisfying as either a snack or a meal. I didn't need to add any extra sweetener, because Orgain is sweetened with organic stevia. Best of all, 2 scoops of Orgain Powder has 21 grams of protein!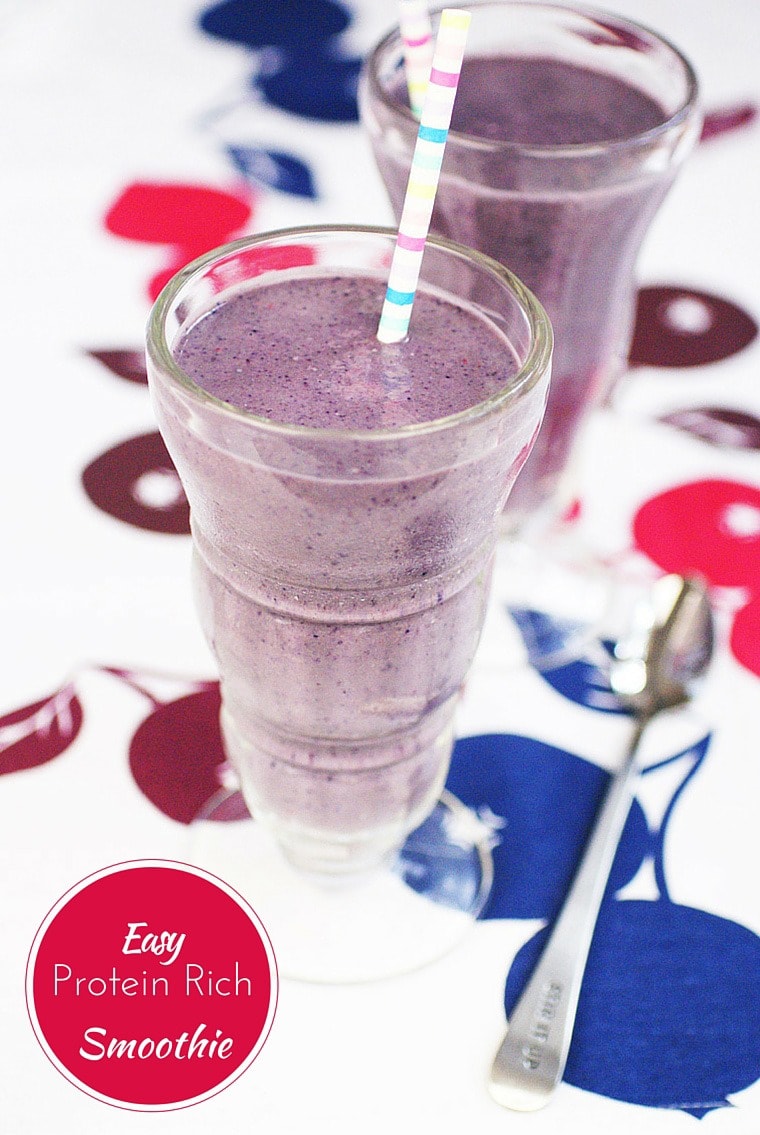 Easy Protein Rich Smoothie
Ingredients
1 cup

frozen mixed berries

1 cup

unsweetened coconut milk

2 scoops

Orgain Organic Protein Powder
Directions
Place all ingredients in a blender. Cover.
Pulse on high until frothy. Serve in a tall glass with a straw or on the go in a blender bottle.
Servings
:
Makes 2 snack size (8 ounce) smoothies or 1 meal size (16 ounce) smoothie
Serving size:

1/2 of recipe or 1