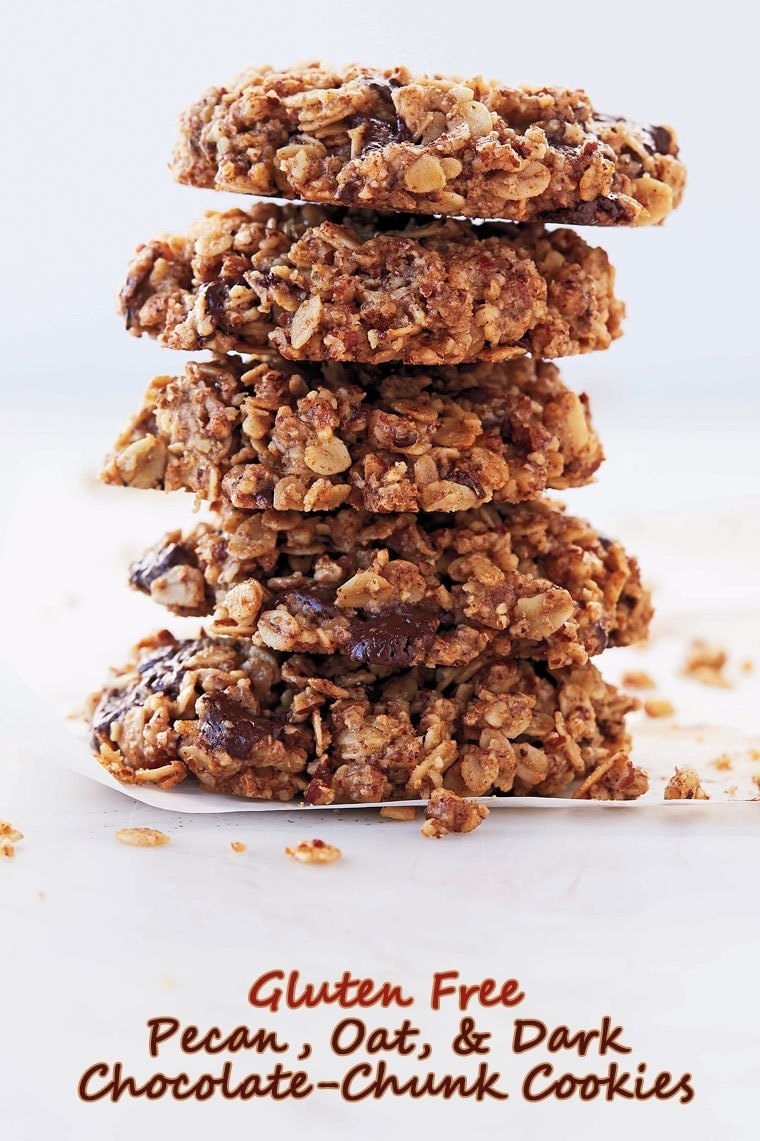 The tough part about following a gluten free diet is learning to bake from scratch all over again. Frankly, even someone who loves to cook like me was put off by all the combinations of gluten free flours mixed with binders like guar gum. Instead, I relied on mixes (and there are some good ones out there) or just bought gluten free cookies at the store.
So when I saw this very simple to make gluten free chocolate chip cookie recipe from the May 2015 issue of Martha Stewart Living  that used only rolled oats, I thought it would encourage me – and other frustrated bakers – to try gluten free baking once again.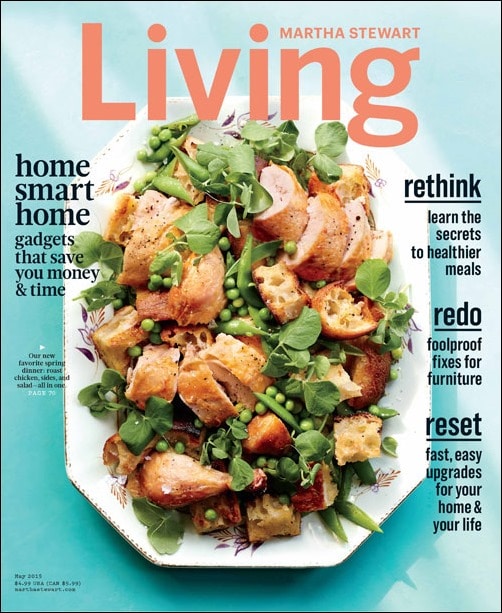 Plus, these Gluten Free Pecan, Oat, and Dark Chocolate-Chunk Cookies are a rather healthy indulgence since they contain good for you treats like pecans and dark chocolate and healthy fats like olive oil. It's even sweetened with real maple syrup, which a lot of people prefer as a natural sweetener.
Now, if you have celiacs or are baking for someone who is very gluten sensitive, make sure to buy gluten free certified old-fashioned rolled oats for this recipe. While oatmeal is naturally gluten free, some oats are processed on equipment that may be cross-contaminated with wheat containing food products.
Make a batch of Gluten Free Pecan, Oat, and Dark Chocolate-Chunk Cookies for your mom for Mother's Day!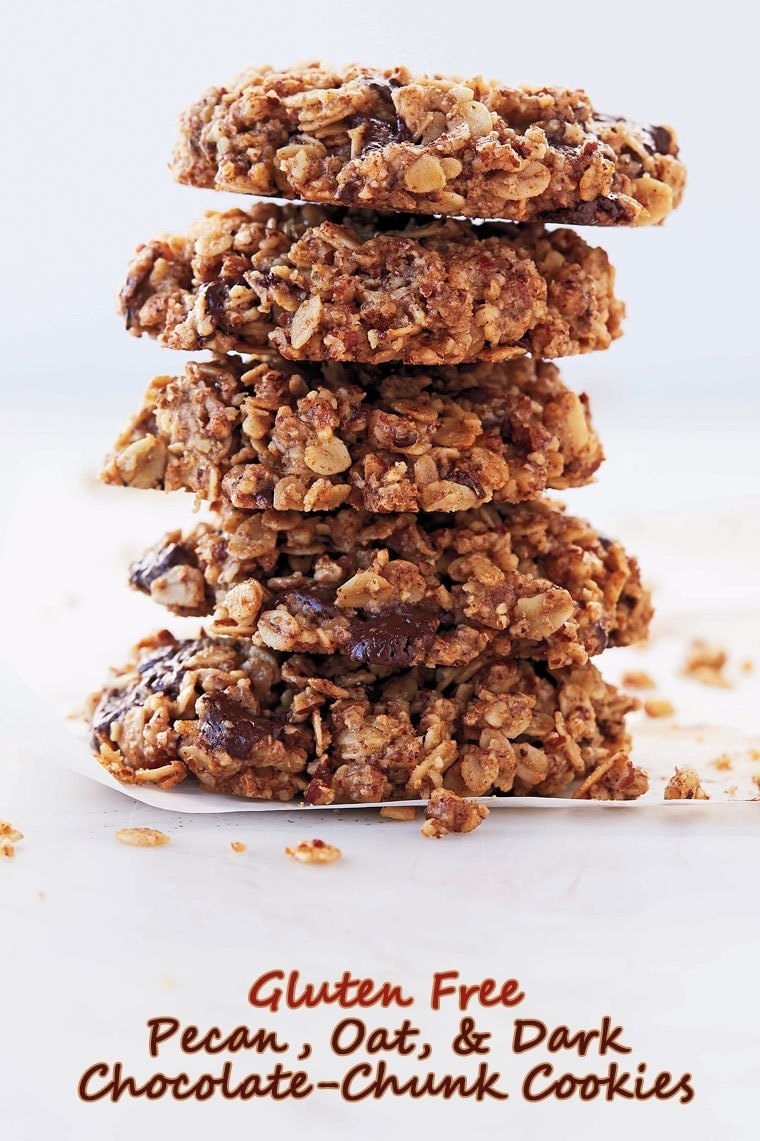 Ingredients
4 cups

pecans, chopped

2 cups

old-fashioned rolled oats

1 1/2 teaspoons

baking powder

1 teaspoon

coarse salt

1 teaspoon

cornstarch

1/2 cup

extra-virgin olive oil

1/2 cup

pure maple syrup

1 teaspoon

pure vanilla extract

6 ounces

dark chocolate, chopped (1 cup)
Directions
Preheat oven to 325 degrees F.
Working in batches, pulse pecans in a food processor just until finely ground. Transfer to a bowl. Stir in oats, baking powder, salt, and cornstarch. Make a well in center of mixture. Add oil, maple syrup, and vanilla. Stir to combine. Fold in chocolate.
Scoop quarter-cups of dough onto parchment-lined baking sheets. Flatten each slightly with palm of your hand to 1/2 inch thick.
Bake, rotating sheets once, until cookies are light golden, about 20 minutes. Let cool completely on a wire rack before serving.
Cook Time:
1 Hour 10 Minutes
Total Time:
1 Hour 40 Minutes
Servings
:
Makes 20 cookies
Serving size:

1 cookie

Calories:

355

Calories from Fat:

29g

Saturated fat:

5g

Sodium:

63mg

Total Carbohydrates:

21g

Fiber:

4g

Protein:

5g

Cholesterol:

1mg
Photograph by Lennart Weibull. Recipe and photography used with permission.