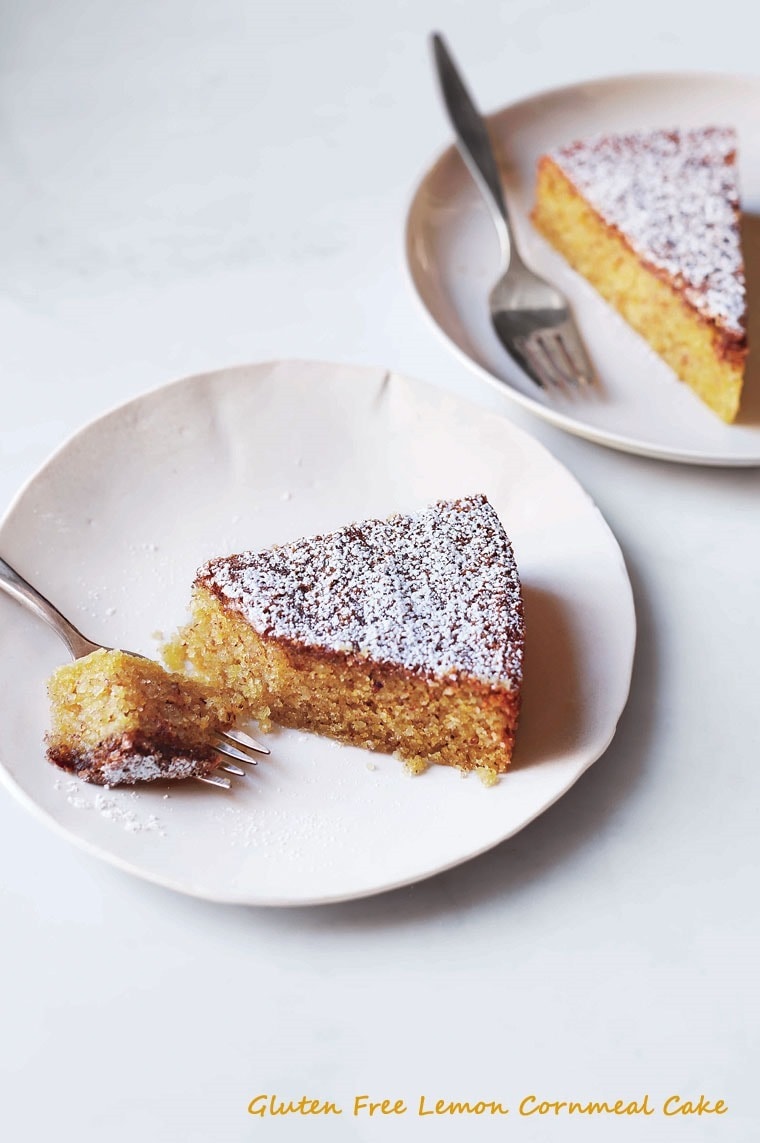 The May 2015 issue of Martha Stewart Living features two wonderful gluten free recipes that are perfect for Mother's Day! Today, I'm featuring the first recipe, a dessert for Lemon Cornmeal Cake with extra-virgin olive oil, eggs, and milk that make this Italian-inspired cornmeal cake extra-moist. It's hard to believe that it's gluten free, too!
If you're mom is gluten free like my mother-in-law is, I know she'll love this cake for dessert during her Mother's Day brunch. Serve it eggs, bacon and you favorite breakfast fixings and make a pitcher of my friend Barbara's recipe of "Just Peachy" Peach Bellinis.
Or if you wish, wait for coffee to be served along with your Lemon Cornmeal Cake. I know a slice of this gluten free goodie along with a cup of hot tea would be shear bliss, too.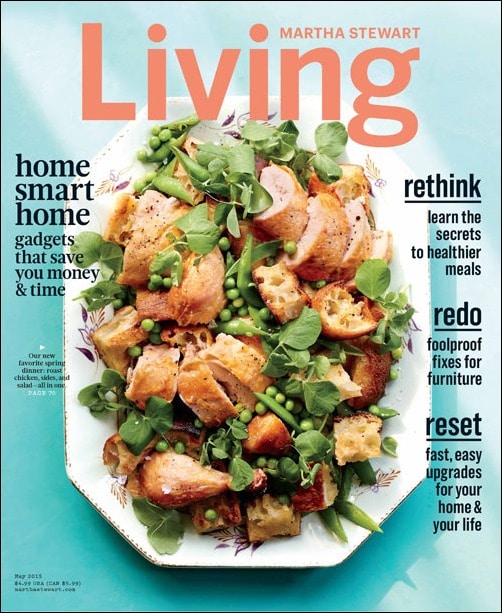 The May 2015 issue is on sale at your local newsstand until May 9th!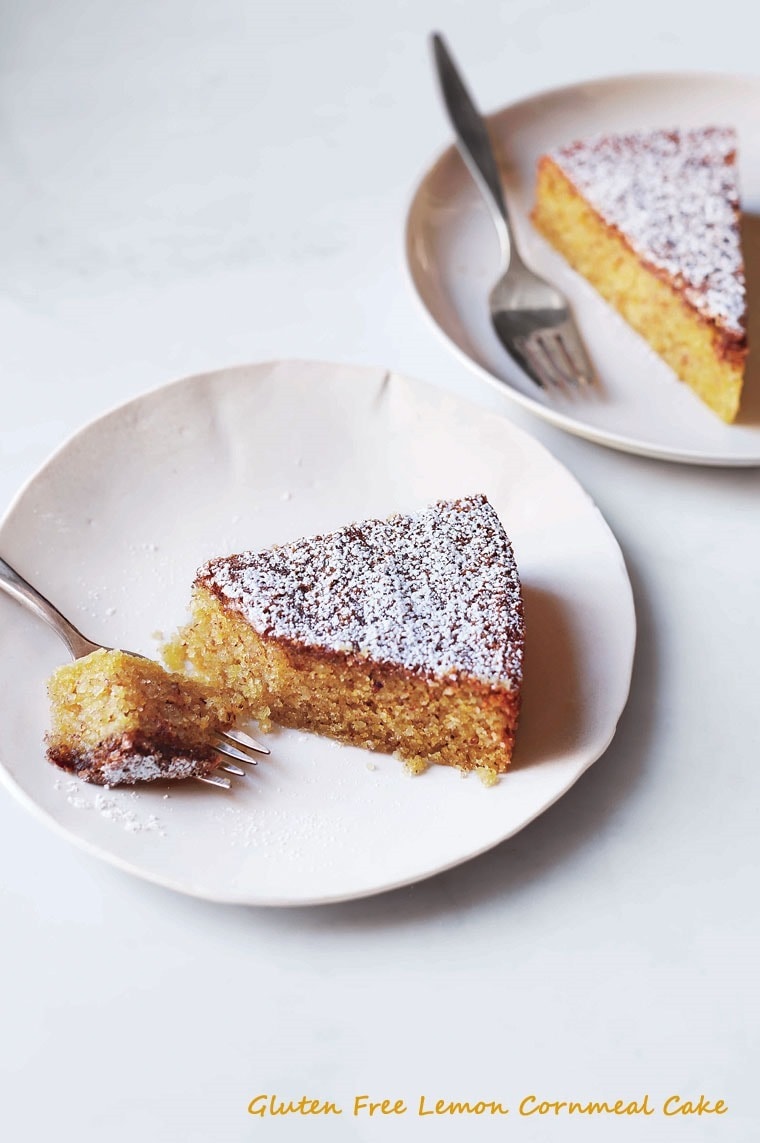 Ingredients
1/2 cup

milk

Grated zest and juice of 1 lemon

1 1/2 cups

raw almonds, chopped

1 cup

natural cane sugar

1 cup

fine yellow cornmeal

1 1/2 teaspoons

baking powder

1/2 teaspoon

baking soda

1/2 teaspoon

coarse salt

3/4 cup

extra-virgin olive oil, plus more for pan

3

large eggs

1 teaspoon

pure almond extract

Confectioners' sugar, for dusting
Directions
Preheat oven to 325 degrees F.
Combine milk and lemon juice in a bowl. Let stand until thickened, about 5 minutes.
Pulse almonds, cane sugar, and zest in a food processor until finely ground. Transfer mixture to a large bowl. Stir in cornmeal, baking powder, baking soda, and salt.
Whisk oil, eggs, and extract into milk mixture. Stir into cornmeal mixture.
Brush a 9-inch springform pan with oil. Pour batter into pan.
Bake, rotating once, until golden and a tester inserted in center comes out clean, about 55 minutes. Let cool completely in pan on a wire rack. Dust with confectioners' sugar just before serving.
Cook Time:
2 Hours 35 Minutes
Total Time:
3 Hours 15 Minutes
Serving size:

1/8 of cake

Calories:

536

Total Fat:

37g

Saturated fat:

5g

Sodium:

108mg

Total Carbohydrates:

42g

Fiber:

6g

Protein:

9g

Cholesterol:

80mg
Photograph by Lennart Weibull. Recipe and photography used with permission.