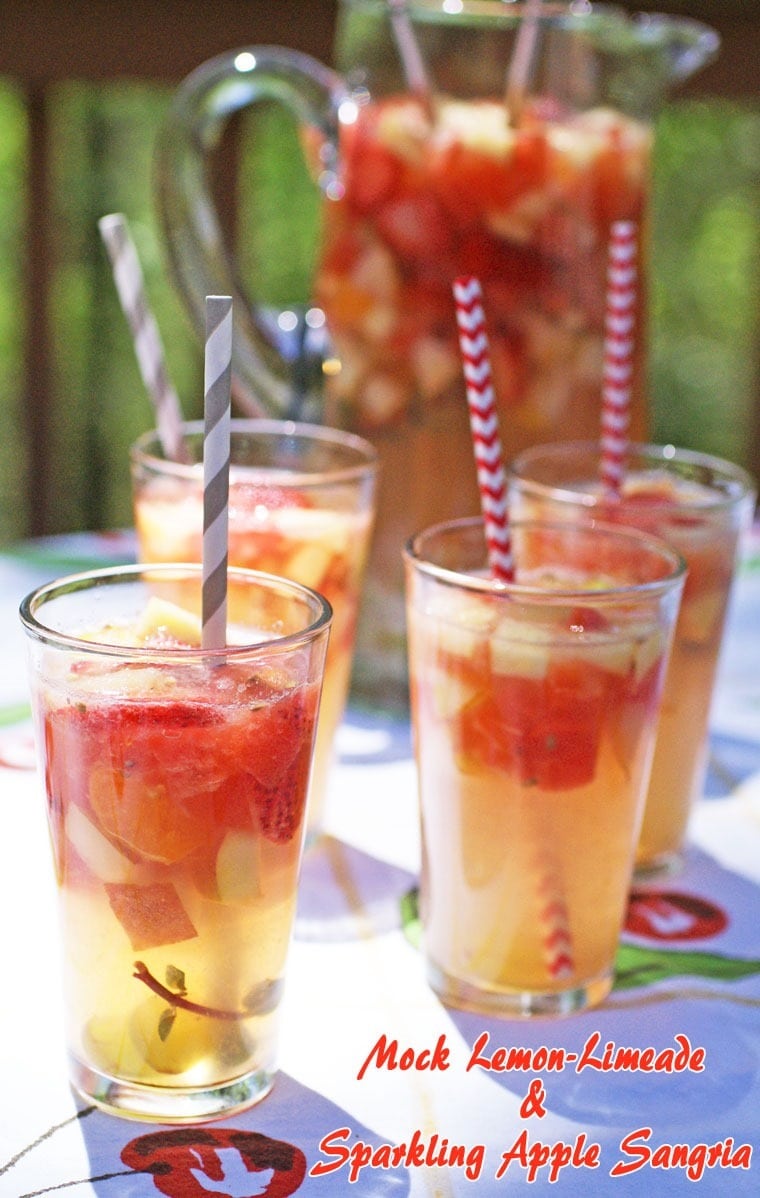 Besides the kids going back to school, the one thing I love about this time of year is that football has started again. My husband and son are huge college football fans, but I'm more an NFL gal. Either way, that means I have to make sure that there's always drinks and snacks available so we can nosh in front of the TV and cheer on our favorite teams.
Tailgate At Your Place!
If you like to stay home and throw an at home tailgate party, Red Baron, Freschetta, and Tony's pizza have put together Tailgate At Your Place, a digital destination that will help you throw the ultimate at home tailgate party. The site features college football trivia and traditions, party tips, recipes, and more.
I visited the site, set up my college football team room, and found delightful recipe ideas for salads, hot/cold appetizers, finger foods, and more. Don't worry, not all the recipes at Tailgate At Your Place are "stuff that guys like," i.e., greasy and full of calories. Some healthy recipes included Hummus Stuffed Mini Peppers (my daughter would love these), Broccoli and Cauliflower Salad, and Strawberry Basil Spritzers.
Also, just by visiting  Tailgate At Your Place, you have a chance to win one of hundreds of prizes by voting for your favorite recipes in the head-to-head in the recipe match-up.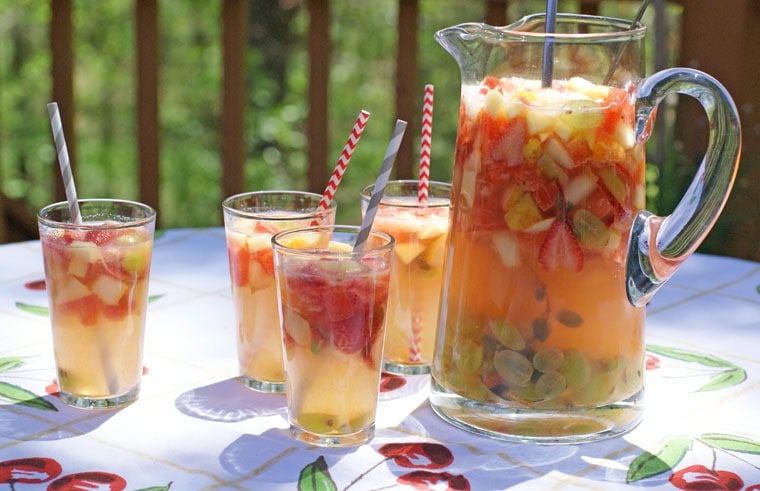 Keeping the party snacks and drinks healthy
There's lots of delicious, gluten free, and healthy party appetizer here at This Mama Cooks! On a Diet like Ham & Cheese Sliders, Gluten Free Hoisin Glazed Turkey Meatballs, Healthy Slow Cooker Buffalo Chicken and Ranch Sliders, and Gluten Free Asian Ginger Meatballs. (Sliders and meatballs, what else could you want?)
I even have some lower calorie drinks here at TMC, like Ginger Lime Colada Spritzer and Peach & Cherry Beer Margaritas. However sometimes you want to skip the booze, either because you don't want the empty calories, have guests who don't drink, or want something special for the kids. That's why I created my Mock Lemon-Limeade and Sparkling Apple Sangria.
The reason I love sangrias is the combination of fruit, juices, and something fizzy. This mock sangria is so flavorful and refreshing, you won't miss the wine at all!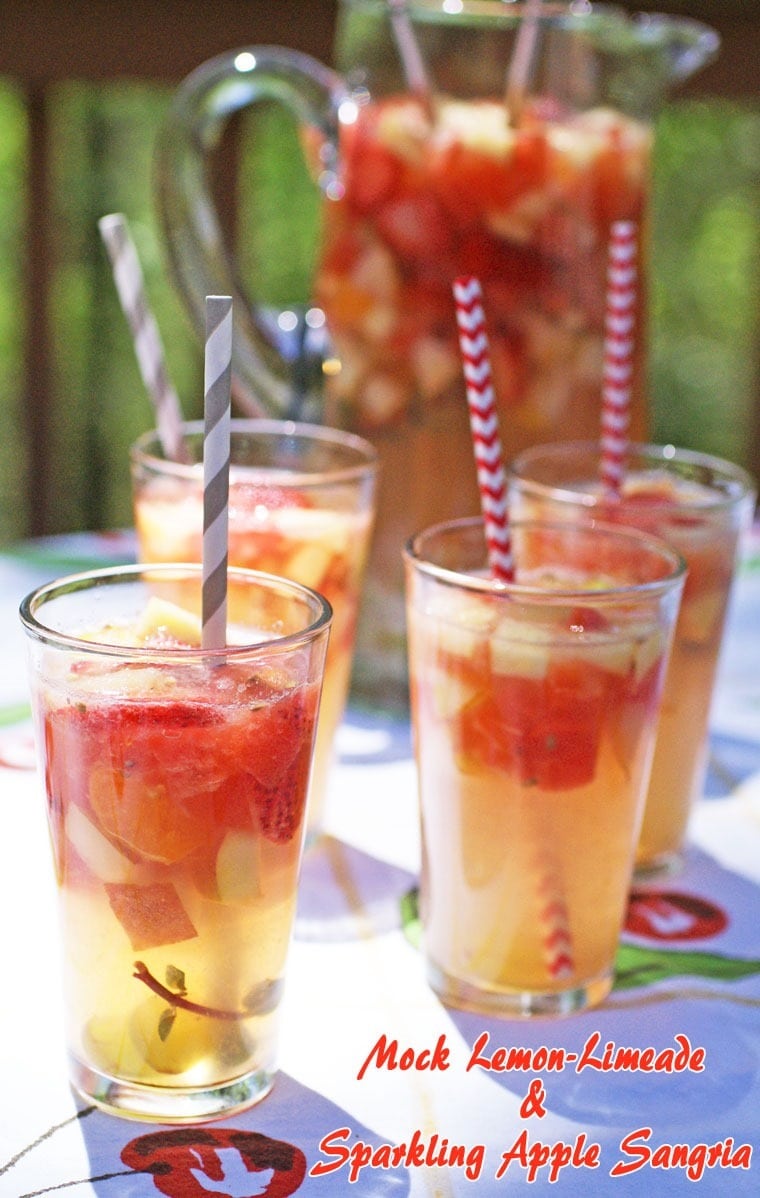 Mock Lemon-Limeade and Sparkling Apple Sangria
Enjoy the refreshing tastes of lemonade and limeade in this fun fruit filled sparkling mock sangria. Marinate the fruit in the lemonade and limeade overnight for maximum flavor!
Ingredients
Enough fruit to fill one large sangria or lemonade pitcher – strawberries, grapes, pears, watermelon, apples, oranges, etc. Feel free to improvise!

Wedges of lime

Sprigs of mint

1 (1.75 liter) bottle

natural limeade

1 (1.75 liter) bottle

natural lemonade

2 (750 liter) bottles

sparkling apple juice
Directions
Cut fruit into small bite sized pieces. Fill pitcher completely to top.
Measure one part limeade and one part lemonade – enough to fill pitcher and completely cover fruit.
Cover top of pitcher with plastic wrap and place in refrigerator overnight so fruit can be infused with lemonade and limeade. Do this the evening before your party.
The day of your party, just before guests arrive, remove pitcher from refrigerator. Stir fruit with a long spoon.
Fill glasses with fruit until half of the fruit is removed from the pitcher.
Take sparkling apple juice and slowly fill the pitcher to the top. Stir juice and fruit.
Serve mock sangria in the fruit filled glasses.
To replenish the mock sangria pitcher, refill halfway with two parts limeade one part lemonade, and then the rest of the way with sparkling apple cider. Stir to combine.
To serve, again remove fruit from pitcher and place in glasses. Pour sangria over fruit. Enjoy!
Servings
:
Serves two full pitchers of mock sangrias. The number of glasses depends on size of your pitcher and glasses!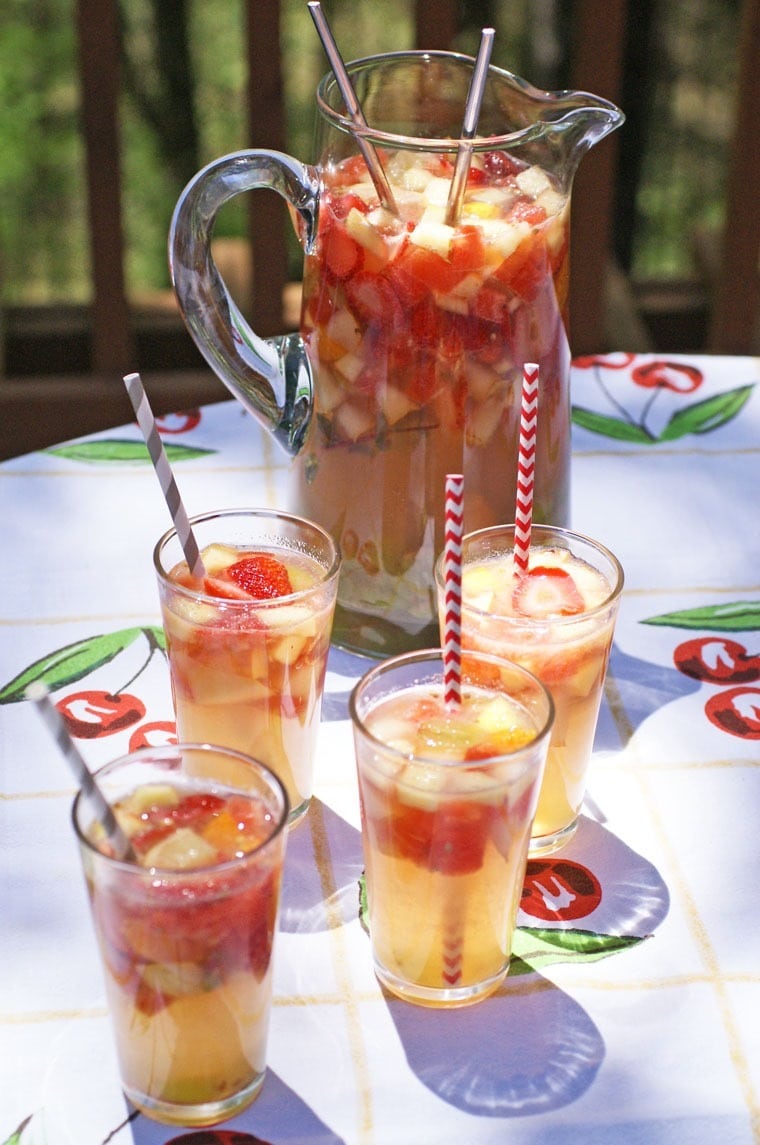 Your favorite pizza brands, Tony's®, Red Baron® and Freschetta® are kicking off Tailgate at Your Place –a whole new tradition and virtual hub where you can earn sweepstakes entries for the chance to WIN prizes totaling $150,000!  Explore recipes, college football trivia, party tips, games and more!  Don't miss out. Visit www.TailgateAtYourPlace.com now (through 1/10/2015) and begin by designing your virtual living room! (Rules and Regulations)
This is a sponsored post written by me on behalf of Red Baron. The opinions and text are all mine.