This post brought to you by Tasty Bite. All opinions are 100% mine.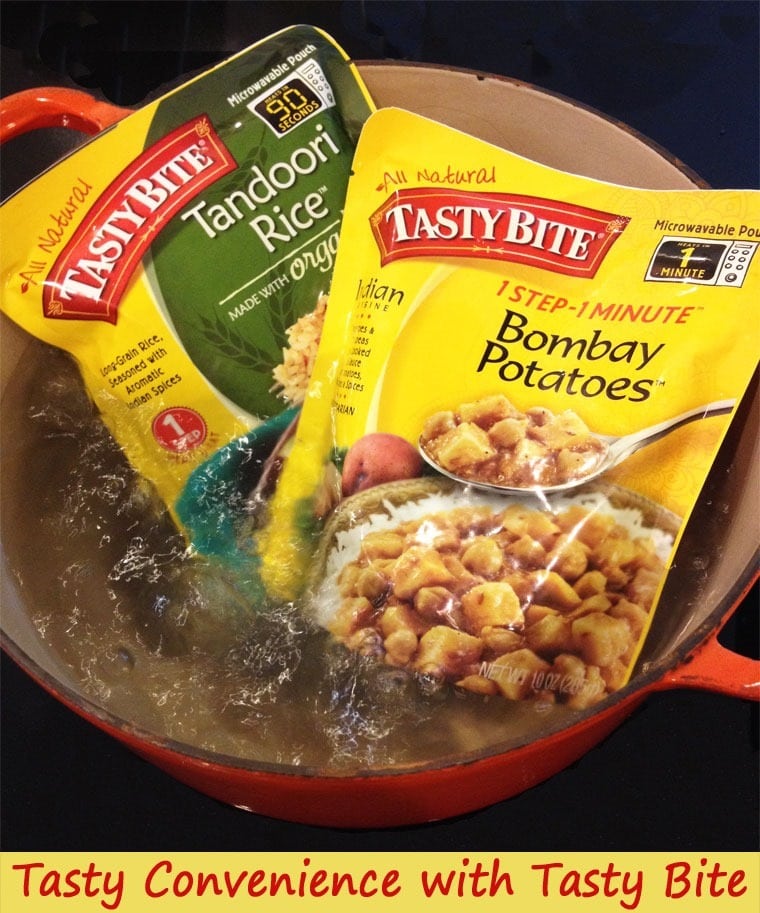 My family and I love Indian and Asian food, but I find that making it isn't all that easy. Often I have to drive all the way to Atlanta to get all the exotic ingredients I need, some of which clash with my food sensitivities. Other times, some of the more convenient frozen Indian foods have ingredients I'm not really comfortable serving my family such as MSG.
Luckily, I've found a few simmer sauces that I can serve my family with diced chicken, frozen vegetables, and coconut milk served over rice. Unfortunately, that limits us to tikka masala or rogan josh. Well, I recently discovered the Tasty Bite brand.
Tasty Bite was launched in 1995 with five all-natural, ready-to-eat Indian entrées. They now feature over 40 products in super convenient pouches that you can heat up in a microwave or on the stove top in hot water. They use real ingredients, nothing artificial, no GMO foods, no preservatives, and no MSG.
Their pouches are very convenient. Being shelf stable, you can keep them in your pantry as a last minute side dish or entrée. You can take them camping, to school, or keep them in your desk at work. This are also good to keep in your emergency "shelter in place" kit when the power goes out and you have to rely on your propane grill to boil water.
Many of the entrées are gluten free, though you should carefully check the labels for food sensitivities and allergies as some of the foods, such as the Pad Thai, contain nuts.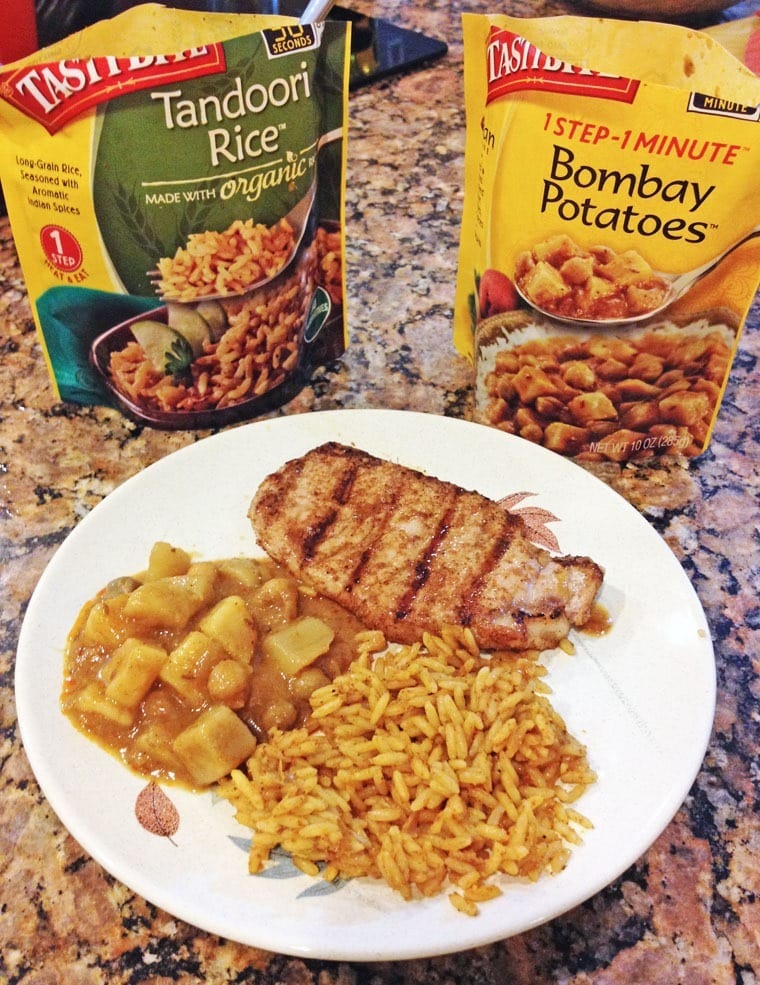 So far my family and I tried the Tasty Bite Tandoori Rice and Bombay Potatoes. I heated up the pouches on the stove top while I cooked up my pork steaks, since I wanted to keep the pouches warm in the hot water as I grilled. The pouches are very convenient to serve from since they are made to stand up. Just cut open the top and spoon out the food on to the plates.
My family felt both sides were really tasty and would try them again. My only complaint is that the pouches are small and feed about two people each. However, since that means you'll need two pouches for four people, you'll get more variety at dinner!
These are perfect for single people who like leftovers for lunch the next day. Or if you're a big eater, it's plenty to eat. (A pouch of the Pad Thai or Kung Pao Noodles would be a perfect meal for my son, who eats like two people.)
Tasty Bite pouches are sold nationwide at retailers like Whole Foods, Costco, Kroger, and Sprouts. Click here to find at a store near you.