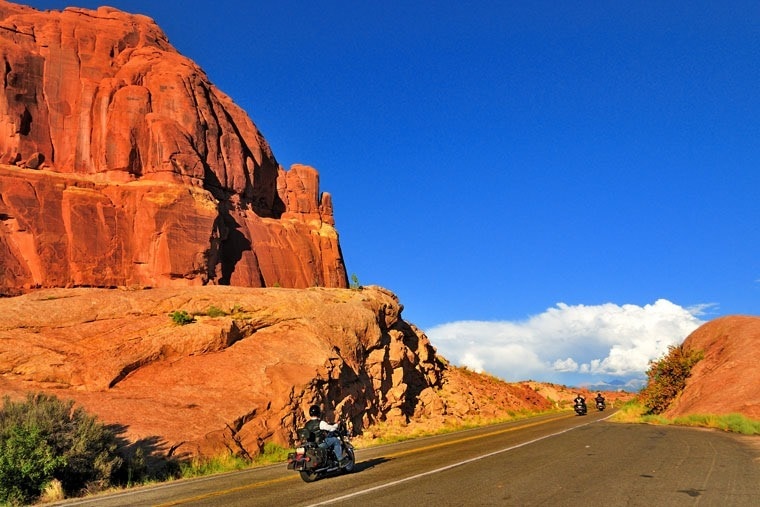 It's been a long time since my husband and I have taken a motorcycle trip together. It's a little hard since we became parents over 14 years ago, as it's not very practical to put the baby in a saddle bag. I've always been envious of those moms I'd see on their way to Sturgis with a child on the back of their bike or a couple with a youngster in the sidecar.  Instead, Paul and I just take day trips and look forward to when we can hit the open road again in a few years when the kids are in college.
That's why I was excited to learn how Best Western is partnering with bikers, especially those who ride Harley-Davidsons. (My husband has a Harley as well as a vintage BMW and Triumph.) Through their Best Western Ride Rewards Program, Harley-Davidson owners or enthusiasts can register for Ride Rewards™, a free program, by visiting BW RiderLink.
The benefits of Best Western Ride Rewards
Once registered in the Best Western Ride Rewards Program, motorcycle enthusiasts automatically receive Gold Elite status, which gives you 10 points for every U.S. dollar spent on qualified room rates or 250 airline miles per qualified stay at more than 4,000 Best Western hotels worldwide. You can also use BW RiderLink to make hotel reservations.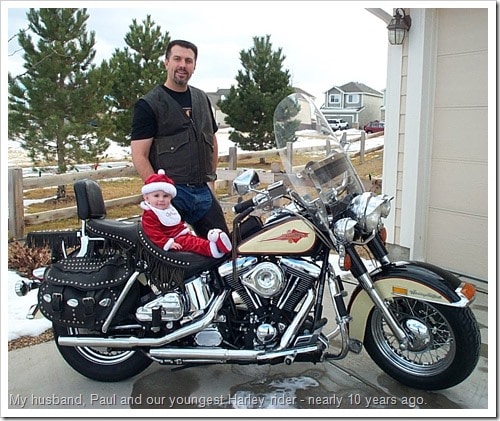 I've always enjoyed staying at Best Western properties not only for their convenience, since they're located just about everywhere you want to go, but also for their great value like free wifi and breakfast. But did you know that more than 1,200 Best Western properties in the U.S. and Canada are identified as "rider-friendly," which means riders have access to a host of amenities important to them? These include complimentary wipe-down towels and access to a cleaning station.  Additionally,some hotels offer extra benefits, including reserved parking spaces, bottled water, and lip balm. (Yes, lip balm!)
To find out which Best Western hotels offer these services, use Harley-Davidson's Ride Planner, to help map, plan and share rides, and find what Best Western hotels along your scheduled route are rider friendly. There's also a Ride Planner app for both iPhone and Android phones, so you can take it on the road with you!
If you are already a Best Western Rewards member (I am) you can transfer over to Best Western Ride Rewards by calling Customer Care at 1-888-BW-RACE 1. As a new Best Western Ride Rewards member, you will receive a new racing-themed membership card with the same Best Western Rewards account number.
You Must Be Trippin!
While you're online check out Best Western's travel blog, You Must Be Trippin. It features a motorcycle travel writer, Jason Fogelson, who writes about ride ideas, packing tips, bike suggestions, and more. The blog was also covering Best Western and Harley-Davidson's annual trip for several motorcycle journalists this month in Montana.
The ride itinerary was:
Tuesday, Aug. 26 - Start in Helena, Montana - BEST WESTERN PREMIER Helena Great Northern Hotels
Wednesday, Aug. 27 - Helena to Polson - BEST WESTERN PLUS KwaTaqNuk Resort
Thursday, Aug. 28 - Polson to Shelby - BEST WESTERN Shelby Inn & Suites
Friday, Aug. 29 - Shelby to Helena - BEST WESTERN PREMIER Helena Great Northern Hotel
You can read about it on the You Must Be Trippin blog.
You can also connect with Best Western on Instagram, Twitter @TheBestWestern, and Facebook.