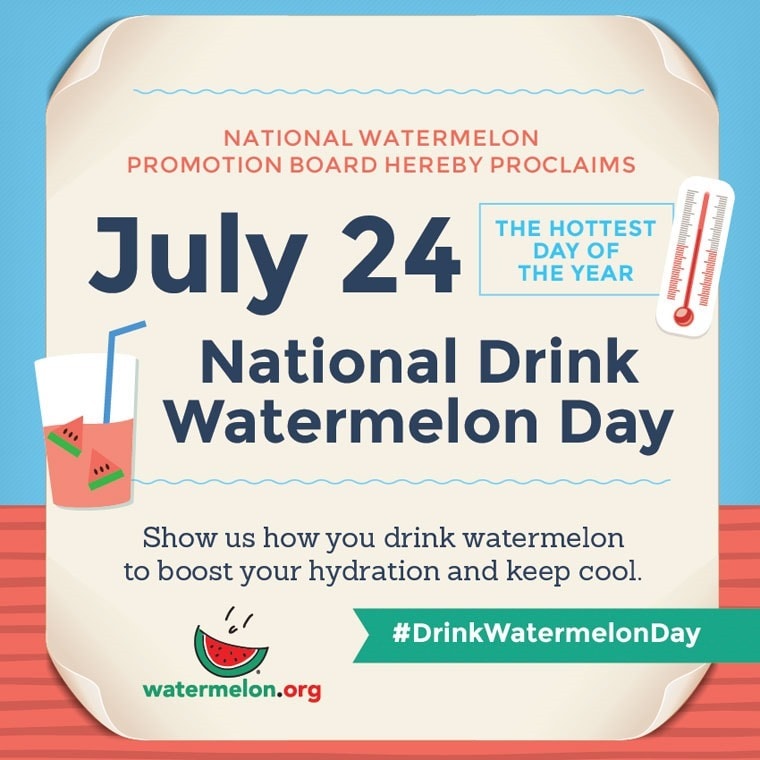 According to the National Climatic Data Center in Asheville, NC, July 24th is the hottest day in the contiguous United States. That's why the National Watermelon Promotion Board has declared today the first-ever "National Drink Watermelon Day"!
Since watermelon is 92% water, it's the perfect ingredient to make refreshing beverages or dishes that boost your hydration. You can check out my watermelon recipes for some ideas or find more recipes and serving ideas at watermelon.org or on their Facebook page.
What's your favorite way to enjoy watermelon?