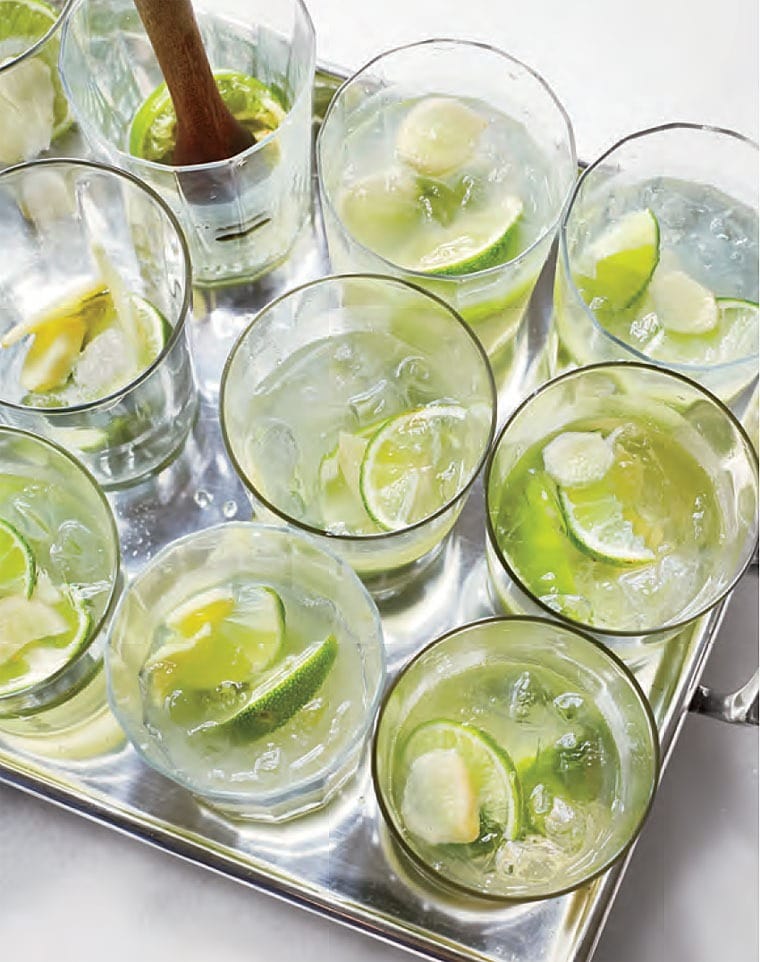 Even though the U.S. is out of the World Cup, I hope you're still willing to try a classic cocktail from Brazil – a caipirinha (kigh-puh-REEN-ya) made with the spirit cachaça (kah-SHAH-sah), which is derived from sugarcane.
In Brazil, cachaça is considered a poor man's rum. The brand, Seleta, which is barrel aged, retails for around $15 a bottle, while Leblon sells at $20 per bottle. However, there are high end cachaça distillers, too. According to the Wall Street Journal, Müller de Bebidas's premium Reserva 51 brand sells for about $80 a bottle!
Sound intriguing? Well, this Ginger Caipirinhas cocktail recipe, featured in the July/August 2014 issue of Martha Stewart Living, will surely become a go to summertime cocktail favorite! You can serve it up in the evenings when you want to relax before dinner. Or maybe have it with dinner with a perfectly grilled steak or at your next party instead of mojitos!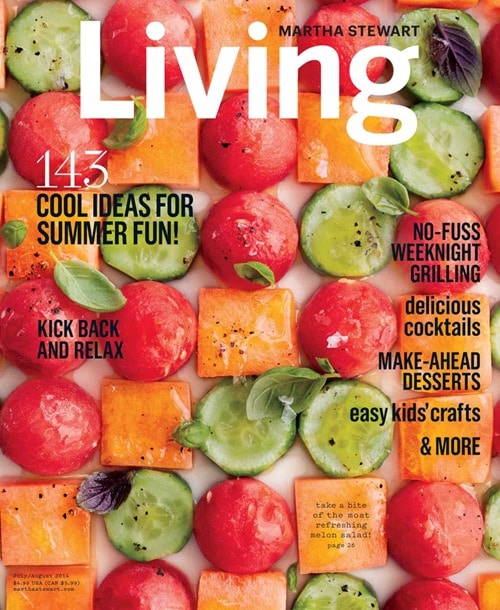 To health up the Ginger Caipirinhas Cocktails, you can reduce the sugar by substituting stevia, Swerve Sweetener, or Monk Fruit in the Raw.
To make coarsely crushed ice, you can pulse small batches of ice cubes a few times in a food processor or blender. For a low tech method, try using a heavy duty plastic freezer bag filled with ice cubes. Use a rubber mallet to pulverize the ice cubes to the desired size. Store unused ice cubes in the freezer until you need them.
You can find more cachaça cocktail recipes at Bloomberg.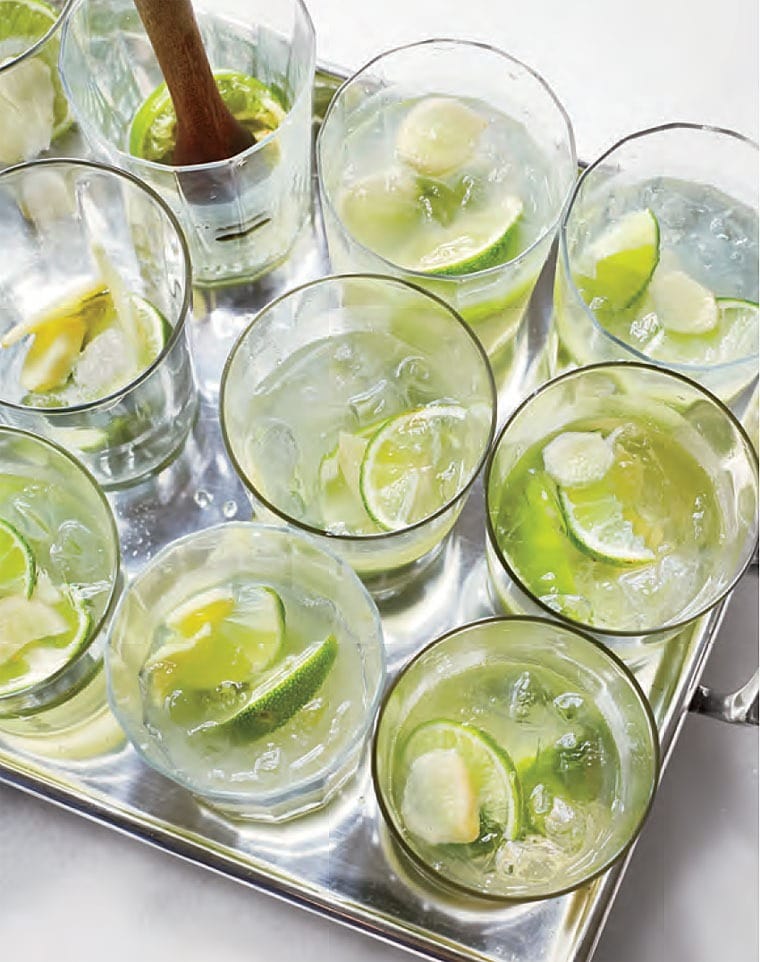 Ingredients
24 1/4-inch-thick slices

peeled fresh ginger

3/4 to 1 1/2 cups

sugar

12

limes, quartered, plus thin wedges for serving

1 bottle (750 ml)

cachaça
Directions
Place 2 ginger slices and 1 to 2 tablespoons sugar in each of 12 tumblers. Use a muddler to mash ginger.
Add a quartered lime to each; crush with muddler.
Fill glasses with coarsely crushed ice, add a scant 1/4 cup cachaca to each, and stir well.
Squeeze lime wedges into glasses and serve.
Photography by Marcus Nilsson. Courtesy of Martha Stewart Living. Copyright © 2014. Used with permission.