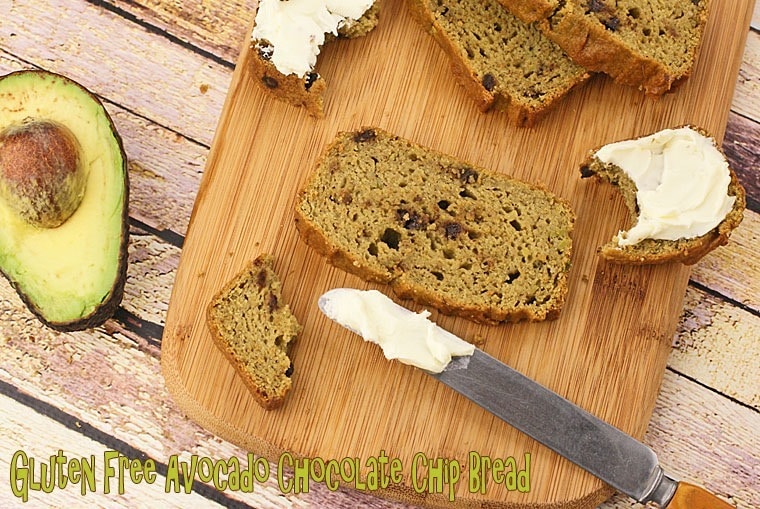 The kids and I have been having a blast during the 30 Day #LivingNowFoods Challenge. During week one, I made crepes. Week two, I made quinoa, which they hated. So they took their revenge when I left for a for a blogging conference, Eat Write Retreat, in Philadelphia. Lucie called while Iwas on the road, and asked if she could make brownies with the Living Now Organic Chocolate Fudge Brownie Mix. I said sure and arrived home Sunday night to an empty brownie pan – the stinkers! Luckily, there's another box left, and I'm not going to share!
Lucie, our resident baker and mischief maker, has also made chocolate chip cookies from LivingNow Foods Chocolate Chip Cookie Mix. These were so convenient to have on our road trip to Asheville a couple of weekends back. So far what's wonderful about all the LivingNow baking mixes is that my non-gluten free family members love them as much as I do!
Making chocolate chip bread two ways
I've been having fun on my own with LivingNow Foods Chocolate Chip Banana Bread Mix. Since I was sent two boxes, I thought I'd experiment. At last weekend's food blogging conference, I was talking with the folks at California Avocado about using avocado in baking. Well, a light bulb went off and I thought instead of using bananas in a batch, how about trying avocados instead? And since I was playing around with the recipe on the box, why not try an alternative vegetable oil – coconut oil – since that's very trendy right now? (And one that was a big topic of conversation at Eat Write Retreat, too!)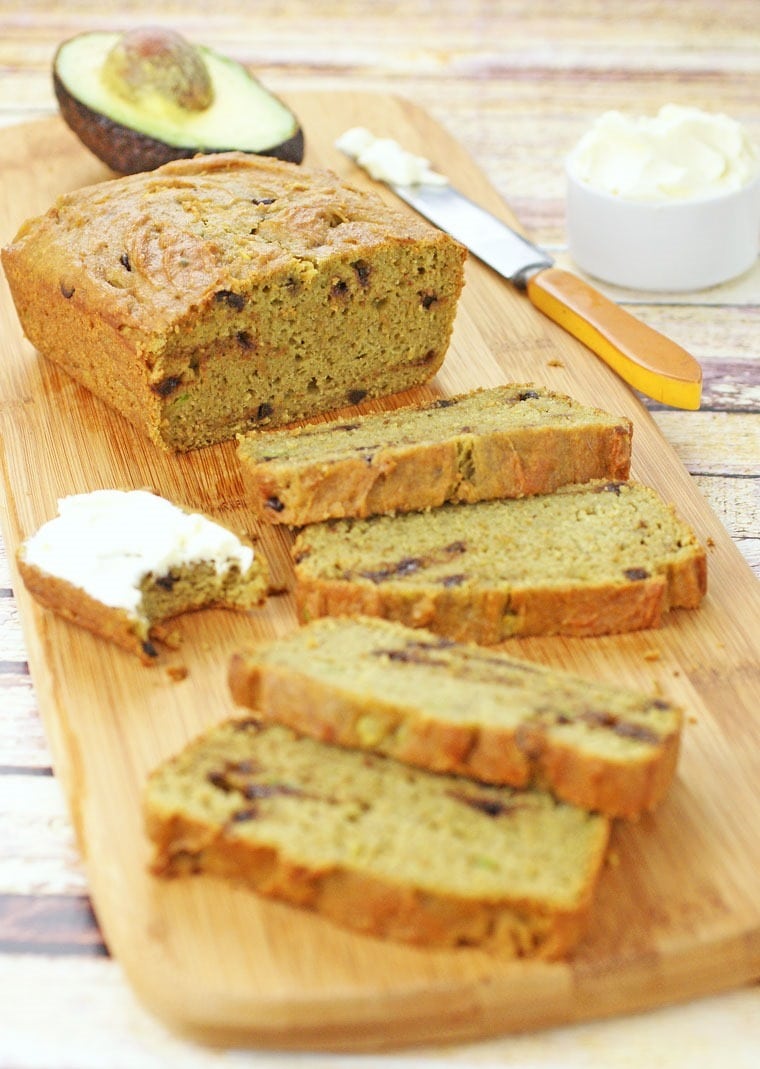 I also decided to add a little bit of sweetener – Monkfruit in the Raw – since the bananas would bring a lot of sweetness to the bread. LivingNow Foods Gluten-Free Chocolate Chip Banana Bread Mix is sweetened with organic turbinado sugar, so I felt no calorie was the way to go.
So, I made a batch of banana chocolate chip bread and avocado chocolate chip bread, and had my son, Nathan try them both. (Lucie's not a good judge since she doesn't like bananas.) The verdict? Nathan preferred the avocado chocolate chip bread! You know what, so did I! I think it's because the banana bread is almost a little too sweet, while the avocado chocolate bread is more subtle. It reminds me of zucchini bread – sweet but not over the top.
And the slightly green color of the bread? It was kind of cool!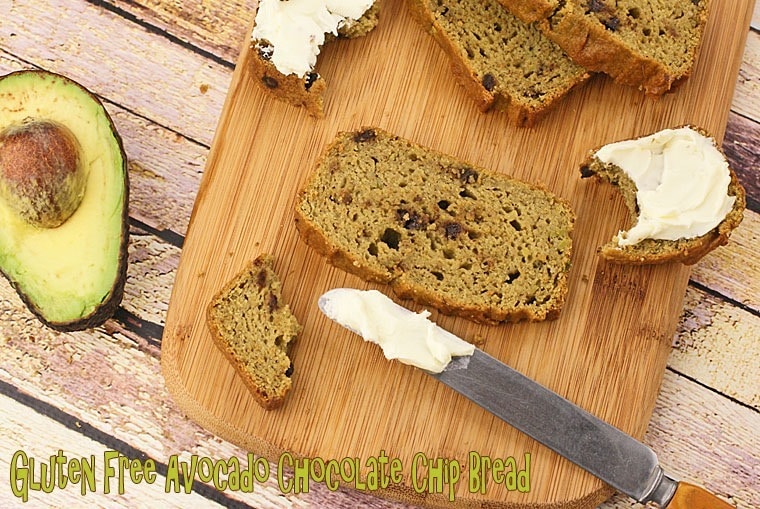 Gluten Free Avocado Chocolate Chip Bread
Ingredients
3

large eggs

1 1/2

ripe avocados, mashed (about 3/4 cups)

2 tablespoons

coconut oil, melted

1 tablespoon

Monkfruit in the Raw

1 box

LivingNow Foods Gluten-Free Chocolate Chip Banana Bread Mix
Directions
Heat oven to 350 degrees F.
Place eggs in a large mixing bowl and beat well. Add mashed avocados and oil. Stir to combine.
Add the LivingNow Foods Gluten-Free Chocolate Chip Banana Bread Mix into the bowl and stir until all ingredients are thoroughly combined.
Lightly coat a 9" x 4" pan with cooking spray. Pour batter into pan. Use back of spatula to spread batter evenly.
Place pan in oven and bake for 50 minutes or until a toothpick inserted into the center of the bread comes out clean.
Remove from oven. Let cool for 15 minutes in pan. Then remove bread from pan and finish cooling loaf on rack.
Total Time:
1 Hour 5 Minutes