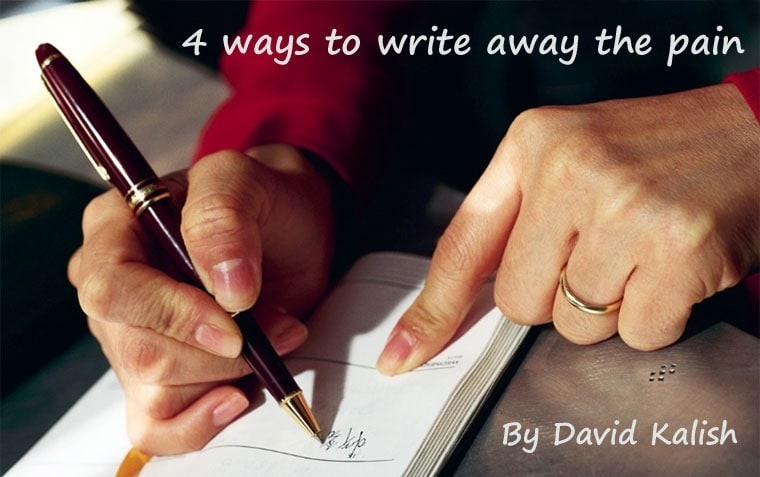 David Kalish is a fiction writer, screenwriter and playwright whose debut novel, The Opposite of Everything, was inspired by his own brush with cancer and divorce. Today as part of his WOW! – Women On Writing Blog Tour, I've asked David to share about his experience with cancer and how to write your way out of pain.
4 ways to write away the pain
We've all had loss in our life. Death, sickness, divorce. A dog dies; you lose your home to the bank; your job is outsourced. It could happen to anyone, and when it does, we feel slammed. Spent. Like a hammer hit us. We react to loss in our particular way. Grow depressed. Turn to alcohol, drugs. See a therapist. Turn inward and grow quiet.
Some of us, like myself, try to write about it. After all, writing is supposed to be good therapy. Let it out on paper. Process your pain. Giving trauma a storyline helps us to make sense of it and process fragmented experiences that otherwise seem senseless.
But it's not so simple. Even those who feel a strong urge to write about it often can't. The trauma itself makes us feel clogged. We're so overwhelmed that the very ink in the pen seems to congeal. The subject is scary and painful—the result not very good.
A friend of mine is a good example. A writing professor at SUNY Adirondack, she went through a tough childhood and couldn't let go of it. She grew up in a dysfunctional family, with distant distracted parents, and relied on her older sister for the nurturing she should have gotten from her mother.
She tried writing about her girlhood in straight-forward first-person, but it wasn't until she tried a less direct method that she came up with a successful piece of writing that gave her relief. She wrote a short story about her sister's heart surgery, in which she imagines inhabiting the body of her sister during surgery: When they cracked my sister's ribs and slid the curved bone blades back under her skin to repair her damaged heart, they found me tucked inside, wedged between her lungs and smashed behind. Up until then, I had not known how her ribs cradle-gouged me.
Her beautiful writing re-enacts, metaphorically, her feeling of being overly dependent on her sister, and helped her process her guilt over it.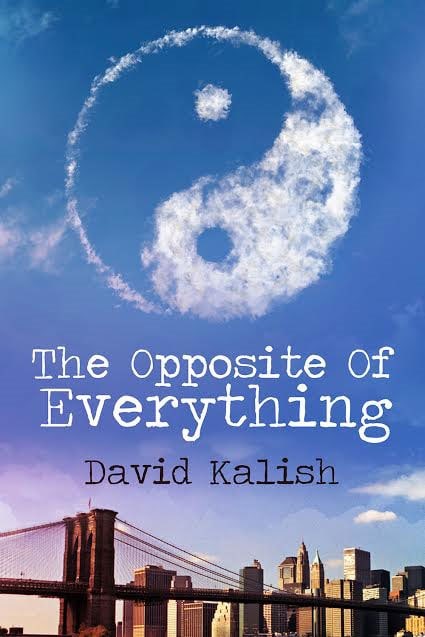 As the author of a comedic novel, The Opposite of Everything, I'm another example. My first attempts to write about my experience with divorce and cancer felt stiff and distant. I could hardly read back what I'd written. Turns out the format – first-person memoir – didn't work for me. I was hesitant to express my emotions in a story I starred in. Eventually, after years of revisions, I decided not to be a slave to the facts. I made up characters, letting the story play out through their conflicts. Over years my book turned into a comedy that plays pain for comedy and drama.
It's not easy to turn personal pain into entertaining fiction. Here are some suggestions on how to get past the writers' block – to make sense of our fragmented memories by turning them into stories.
1) GET IT DOWN ANY WAY YOU CAN
Write something. Anything. Think of a journal entry, or a letter. Could be a scene, or an overview of the tragedy, or something in between. Don't self-edit. Maybe you're waking up in the hospital after cancer surgery; arguing with your girlfriend over what socks to wear to a loved one's funeral. Don't try to be brilliant or marketable, or meaningful. You don't need anyone's permission. You don't need to pass a writing test.
2) IDENTIFY THE CONFLICT
After you've gotten it down, figure out the central conflict. Is it between yourself and another person, yourself and death, yourself and your setting? Look for how the pain sets you or your character in motion. What does the main character want? How does that need bring the protagonist into conflict with other characters, or the social or physical setting?
3) DON'T BE A SLAVE TO THE FACTS
It's all about telling a good story. Ground the story in a believable setting, even if you have to make it up. Let the conflict play out between characters, not simply as an internal monologue. Instead of telling what the emotion is, show it in physical terms. The more heightened the emotion, the more important this rule. Perhaps play the scene for laughs. Go to town with your material, with the aim of making it more dramatic.
4) KEEP THE EMOTIONAL JOURNEY ON TRACK
In real life, we spend a lot of time doing nothing. But that's boring. Your job as a writer is to share those incidents where change occurs through conflict. Story elements – drama, comedy, dialogue – should be in service of revealing character, moving the story along, and/or highlighting the emotional journey of the characters.
Turning our struggles and sense of loss into stories can help us process our past in a way our memories can't. Because our memories are fragmented, with no clear resolution, we often endlessly rehash our history. But by giving it a storyline, we can see a beginning, middle and end, characters that resolve their problems and ultimately, seek redemption. Which, in the end, is what it's all about.
More about David Kalish and The Opposite of Everything
David Kalish left a career as a big city journalist and became a fiction writer, earning his MFA from Bennington College. His first novel, The Opposite of Everything, was accepted for publication by WiDo Publishing, and he's working on a second novel entitled Stoner Hero, which he often writes in his head while walking his two dogs in a forest near his upstate New York home.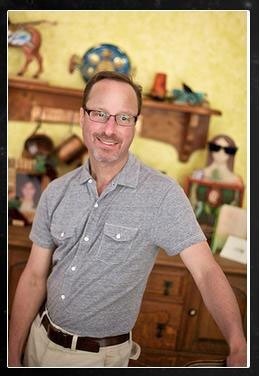 In addition to the longer form, his short fiction has been published in Temenos, Knock, Spectrum, and Poydras Review, his non-fiction in The Writer's Chronicle, and a short film of his, "Regular Guy," was selected into film festivals here and abroad. As a reporter at The Associated Press, his articles appeared in major newspapers such as Los Angeles Times and The Chicago Tribune. He is currently working on a comedic theatre script for a Latin version of A Christmas Carol. He lives in Clifton Park, New York, with his wife, daughter, and two canaries, as well as those two dogs.
The Opposite of Everything won first place in the literary category of the Somerset FIction Awards, a national contest that recognizes emerging new talent and outstanding work. It's also a finalist in the  comedy/humor category of the Next Generation Indie Awards.
You can find more about David on his website at davidkalishwriter.com, and read his interview with WOW! at The Muffin. You can also connect with him at Goodreads, Facebook, his blog, The Ruminator, and on Twitter.
You can meet David in person on the following dates:
Wednesday, May 7, 2014 7 pm, Newtonville Books, Boston
Saturday, May 24, 2014 2 pm, Golden Notebook books, Woodstock, NY
Monday, June 2, 2014 6 pm, Mechanicville Public Library
Saturday, June 21, 2014 3 pm, Open Door Bookstore, Schenectady, NY
Saturday, July 12, 2014 Book Store Plus, Lake Placid, NY
Saturday, July 19,2014 Big Blue Marble Bookstore, Philadelphia
The Opposite of Everything follows the story of Brooklyn journalist Daniel Plotnick who when he learns he has cancer, his fortunes fall faster than a stock market crash. His wife can't cope, his marriage ends in a showdown with police, and his father accidentally pushes him off the George Washington Bridge. Plotnick somehow survives his plunge into the Hudson River, and comes up with a crazy plan to turn his life around by doing the opposite of everything he did before.