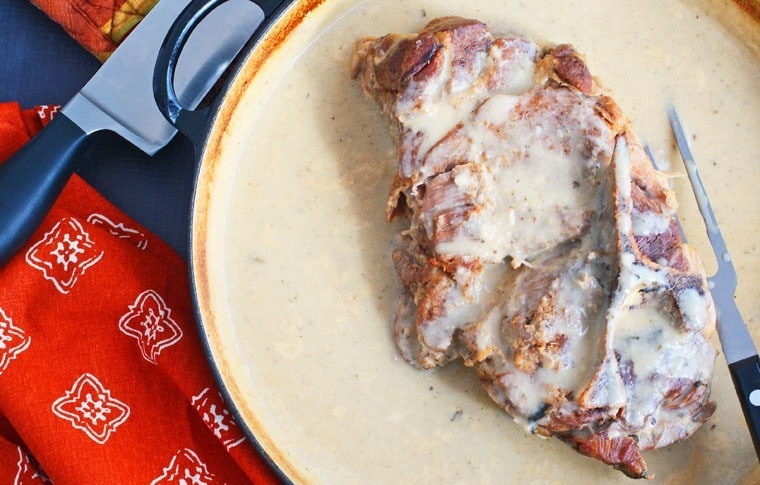 When I was diagnosed a few years back with food sensitivities, I found out that any products containing whey such as milk or yogurt were off limits to me. At first this was frustrating until I realized that companies like Silk have created wonderful tasting (and easy to cook with) alternative milks like their coconut and soymilk products. (I don't use almond milk because of my daughter's nut allergies.)
Since I've discovered Silk's dairy free and gluten free products, I've really bloomed as a food blogger because I'm willing to use alternative products – from milks to sweeteners – in my cooking. This makes it easier for my readers who have food sensitivities and allergies to find delicious and healthy recipes to make at home that everyone in their family will like – not just the person who has to avoid dairy or sugar!
I feel good about using Silk products because they're made without the use of GMOs, which I know is important to many of my readers, too. Silk is a leading supporter of the Non-GMO Project and is committed to ensuring that all of their products receive their verification. Plus, their seal is displayed right on the front of most Silk products.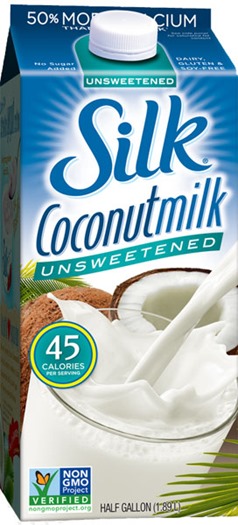 To learn more about Silk and get an instant coupon for .75 cents off any Silk half gallon, sign up for their monthly email blasts. When you register, you can also look forward to receiving more coupons, getting news of Silk sweepstakes and promotions, and have monthly chances to win a year's supply of Silk!
You can also connect with Silk on Facebook, on Twitter @LoveMySilk, on  Instagram, and Pinterest.
Cooking with Silk Unsweetened Coconutmilk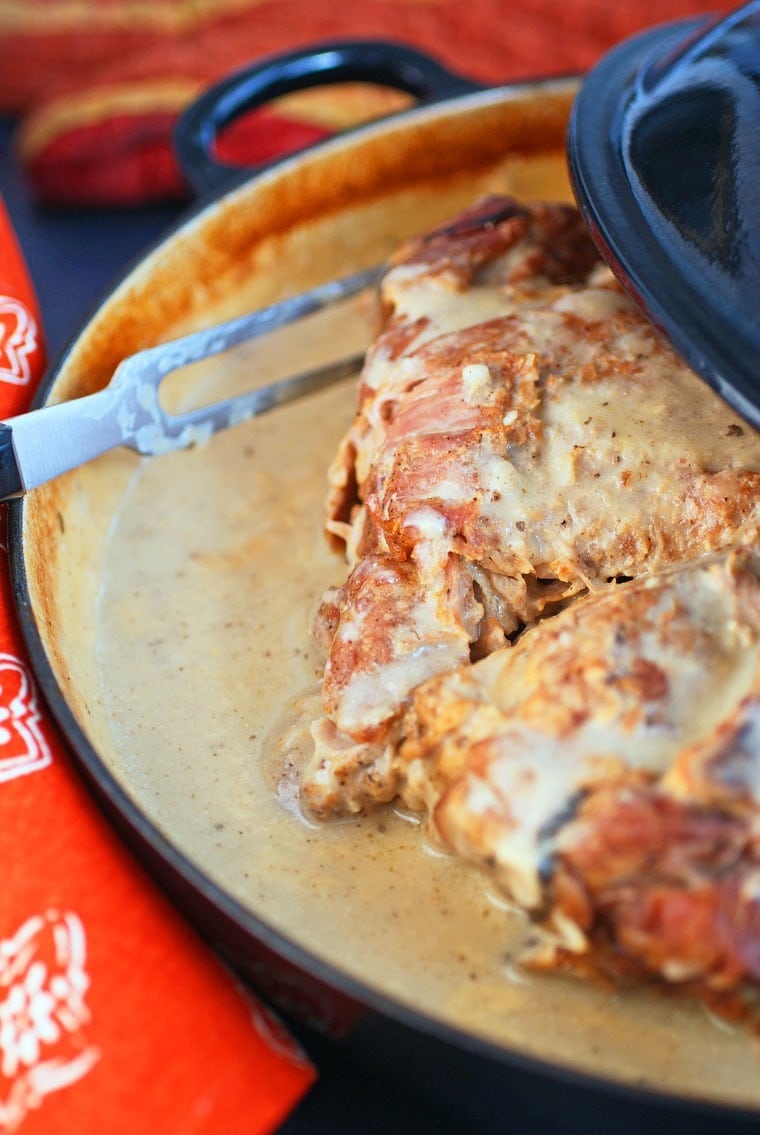 To show you how versatile Silks alternative milk products are, I decided to make a milk braised pork recipe using Silk Unsweetened Coconutmilk. What I especially like about using coconut milk to braise pork is that unlike cow's milk, it doesn't curdle and you don't need to strain the curds out of the milk before making the gravy. Silk Unsweetened Coconutmilk also adds a wonderful but subtle coconut taste to the recipe.
I gave the coconut milk braised pork a Thai flare by using lemongrass, ginger, basil and some sriracha sauce. If you cannot find lemongrass at your supermarket, Gourmet Garden has tubes of already prepared lemongrass. (They also carry basil and ginger.)
I cooked the coconut milk braised pork in a Le Creuset round braiser with lid, but a large Dutch oven would also work. Finally, serve the braised pork on a bed of quinoa, rice or with some steamed veggies on the side. Cover with a few spoonfuls of the coconut milk gravy and you have an amazing dish the whole family will love – at least my family did. Enjoy!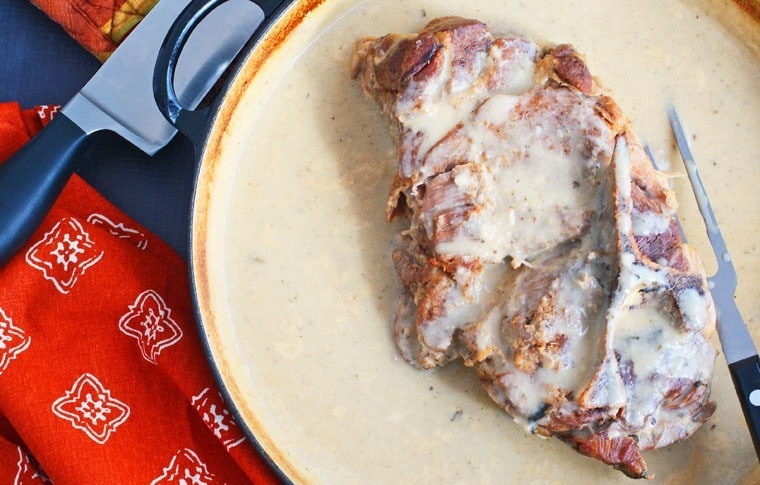 Coconut Milk Braised Pork with Lemon Grass and Ginger
Ingredients
4 pounds

bone in Boston butt (shoulder) pork roast

Salt and pepper

2 tablespoons

olive oil

2 tablespoons

chopped fresh basil leaves

1 tablespoon

chopped fresh lemon grass

1 tablespoon

freshly grated ginger root

1 teaspoon

sriracha sauce

2

medium onions, cut in quarters

4 cups

unsweetened coconut milk

3 tablespoons

rice or corn starch
Directions
Heat the oven to 350 degrees F.
Evenly sprinkle salt and pepper all over the pork roast.
Heat a Dutch oven or braiser over medium high heat. The pot should have an oven safe lid and be big enough to hold your roast.
Add the olive oil to the pot and brown the pork roast well on all sides. (Don't forget to brown the ends, too!)
Add the onion, basil, lemon grass, ginger and sriracha to the pot. Pour the coconut milk over the roast, and bring to a simmer.
Cover the braiser with the lid and transfer to the oven. Cook until the pork roast is tender, about 2 1/2 to 3 hours, turning the meat every 30 minutes.
When done, turn off the oven, and take out the pot. Remove the pork roast from the pot, wrap in foil, and place back in oven to keep warm. Make sure the oven has been turned off!
Place the pot on the stove top and bring liquid to a boil over medium high heat.
In a small bowl, mix the rice starch with enough liquid from the pot to form a slurry. Pour slurry into pot and stir occasionally until the coconut milk thickens. Taste and add salt or pepper if needed. If you want, use an immersion blender to puree any pieces of onion and make the coconut milk gravy free of lumps.
Place the meat back into the braiser. Pour the coconut milk gravy over the meat, cut into pieces and serve with rice, quinoa or steamed vegetables flavored with a few spoonfuls of the gravy.
Cook Time:
3 Hours 30 Minutes
Total Time:
3 Hours 45 Minutes
Servings
:
Feeds 4 to 6 with leftovers.
Serving size:

1/4 to 1/6 of recipe
This is a sponsored conversation written by me on behalf of Silk. The opinions and text are all mine.