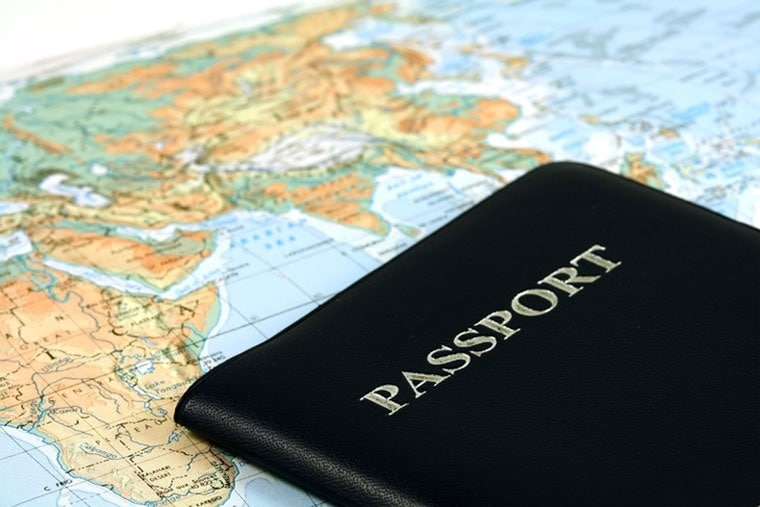 As an Udi's Gluten Free Ambassador, I occasionally answer questions from visitors to the Udi's Gluten Free website. Recently, "Jules" was looking for information on gluten free travel in Europe. After doing a little research so I could answer her specific needs, I thought I'd share some of the information with you on making traveling easier when you're gluten free.
Do your own gluten free cooking – Sure you want to relax while traveling, but being sick from getting accidentally "glutenized" and having to stay in bed for several days is no fun either. Instead, plan to do your own cooking while traveling by renting a home, apartment, or getting a hotel suite with a kitchen. That way you're in control of at least a few meals a day. Budget conscious travels may find that renting a house or apartment is cheaper than booking a couple of hotel rooms and eating every meal at a restaurant if you have a large family, too. And if you're a foodie, you may enjoy shopping at local grocery stores and farmer's markets, especially if you're traveling outside of the country.
Know where to purchase gluten free foods – Did you know that in Europe you buy your gluten free food at the pharmacy and at the grocery store? (You can also buy baby food at the pharmacy, too!) Go online and do some Google searches like "Germany gluten free products" to find the names of popular gluten free brands. The searches I did lead me to several gluten free travel forums where I found, for example, that Schar gluten free products can be found in Reformhaus health stores and Ossman drug stores.
Plan gluten free eating online – Go online and plan out what restaurants you'll be visiting. Not only is this a good way to make reservations at popular restaurants, but you can take the opportunity to check out menus and talk to managers and chefs on the phone. Many restaurants now have gluten free menus posted as well as regular and children's menus. The Yelp app (or Yelp.com) is a great resource for checking out menus and reader reviews. In Europe and other places around the world, you can use the Gluten Free Travel Site to check out restaurants and reviews. They also have an iPhone and Android app.
Another app to check out is Schar's Gluten Free Roads. Their app and website cover over 40,000 gluten-free supermarkets, restaurants, and hotels worldwide.
Print out foreign language cards – CeliacTravel.com has cards in several foreign languages that you can print out and hand to your server or host. You can get them in a variety of languages from Albanian to Vietnamese. If you'll be using these a great deal, print them out to business card size, and have them laminated. Or download them to your smart phone. The cards are free, but they request that you donate $5 via PayPal.
Gluten Free Roads also has a collection of foreign language cards here, but not in as many languages as CeliacTravel.com.
Pack your gluten free supplies – Make sure that you have packed some essential gluten free foods for the first few days of your trip, like a loaf of Udi's Gluten Free Bread and a box of brown rice pasta in your suit case and some Larabars and dried fruit in your purse or backpack. Know what foods you can easily order at a restaurant, for example grilled steak or fish, without having to worry about getting glutenized.
If you do get sick, make sure to pack your favorite remedies. Some people swear by activated charcoal capsules. Others like tumeric supplements for inflammation. I drink a lot of water, take some ibuprofen for my gluten headache, and treat a funky tummy with probiotics. (I'm not a doctor and this isn't medical advice, so please take it with a big grain of salt!)
Learn more about living gluten free! Visit udisglutenfree.com/community
This is a sponsored conversation written by me on behalf of Udi's Gluten Free. The opinions and text are all mine.