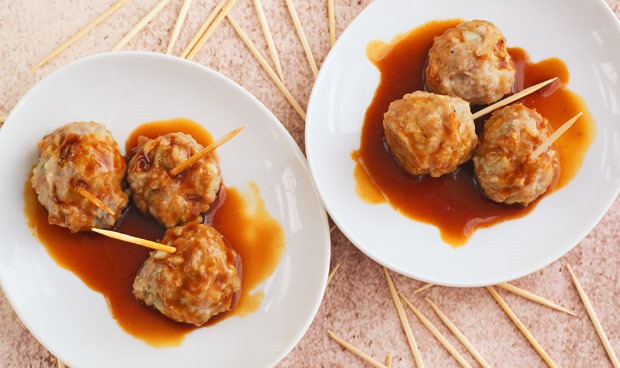 Recently, one of my favorite gluten free companies, Massel, sent me some of their products to try and asked me to recreate a recipe from their website. So I chose to make their Gluten Free Asian Style Meatball Appetizers. I suggest serving the Gluten Free Asian Style Meatball Appetizers with San-J's Orange Sauce, which is also gluten free.
Other sauce options that would go well include sweet chili, sriracha, or a spicy peanut sauce. I've quadrupled the original recipe to make a party sized portion. (I think the original recipe was a bit off in that 8 ounces of ground pork would make 24 meatballs.)
The original recipe used pork (I used reduced fat ground pork), but this would work just as well with ground turkey, too.
You can halve the recipe and serve the Gluten Free Asian Style Meatball Appetizers with vegetable stir fry or over brown rice with a spicy Asian sauce. Or make a full batch of Gluten Free Asian Style Meatball Appetizers, and freeze half the meatballs in a freezer baggie for another night's dinner. Either way, your kids will love them!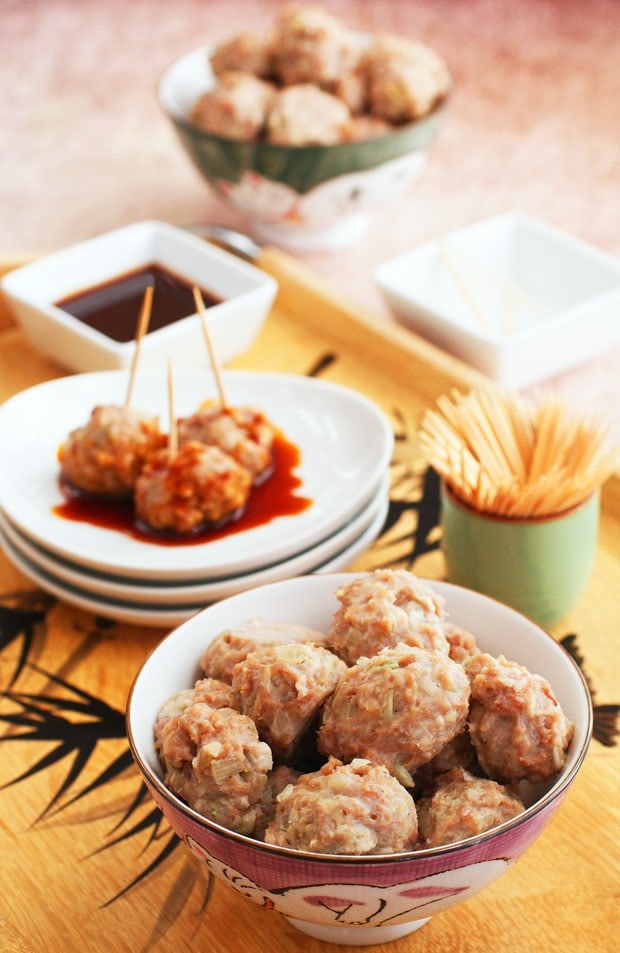 More about Massel
If you're gluten free or have food sensitivities, you know how impossible it is to find bouillon and stock making ingredients that don't have flour, MSG, or lactose in them. Massel bouillon cubes and seasoning granules fit the bill! Massel also makes concentrated liquid stock and gravy mixes that are also gluten free and made with premium vegetables, herbs, sea salt, and extra virgin olive oil. In fact, their factory is entirely gluten free to prevent cross contamination. Their factory is animal product free and kosher certified, as well.
Massel is an Australian company company and their wonderful products are finally becoming available here in the US. (You can find out where Massel products are sold by using their store locator. Or you can order Masel products on Amazon.)
If you're trying to eat more healthily, Massel bouillons and gravies are fat free, cholesterol free, and lower in sodium than other instant bouillons. They also make salt-reduced bouillon cubes and granules for those of us who are watching our salt intake.
To find out more about Massel, connect with them on Facebook, Twitter, and Pinterest.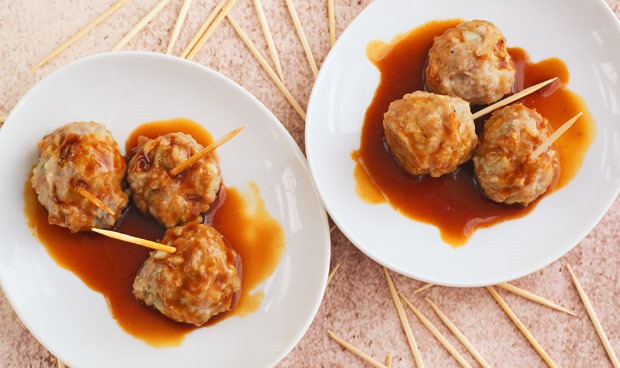 Gluten Free Asian Ginger Meatballs
Ingredients
8

shallots, finely chopped

4 teaspoons

finely grated ginger

8

garlic cloves, minced

4

Massel Vegetable Ultracubes or 4 teaspoons Better Bouillon granules

Ground pepper, to taste

2 pounds

ground pork
Directions
Preheat oven 350 degrees F.
Combine shallots, ginger, garlic, and Massel bouillon granules or Ultracubes. (Mash Ultracubes with the back of a spoon. Mix them into the other ingredients before mixing into the meat). Add ground pepper.
Add ground pork to seasonings and mix with hands until thoroughly combined.
Line baking sheet with aluminum foil.
Using a 1 tablespoon cookie dough scoop, scoop ground meat on to baking sheet until sheet is covered.
Since ground meat will be too sticky to shape into meatballs, place baking sheet in freezer for 10-15 minutes until meatballs are slightly firmed up.
Remove baking sheet from freezer. Shape meatballs using the palms of your hands, and place back on to baking sheet.
Bake meatballs for approximately 15-20 minutes or until golden brown and cooked through.
Serve meatballs with toothpicks and sauce of choice.
Servings
:
Makes 74 appetizer sized meatballs
Serving size:

2 meatballs