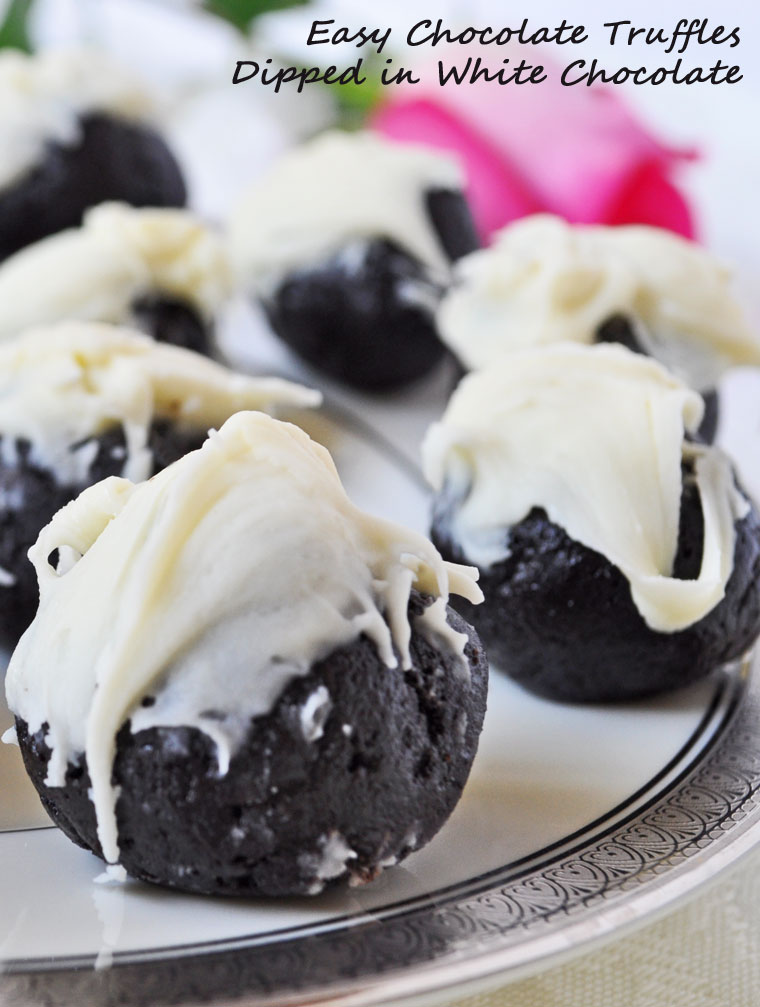 When I'm stressing about posting a delicious recipe to you, my reader, instead of all these giveaways or reviews, I'm so glad that I have something from my dear friend, Holly Clegg in my inbox. Her friendship as well as her presence her at This Mama Cooks! on a Diet has been such a blessing this year. I'm sure you feel the same way, especially when you read how easy and stress free this recipe is!
You can find more of Holly's trim& TERRIFIC® recipes at hollyclegg.com and The Healthy Cooking Blog. And don't forget that Holly's cookbooks [affiliate link) make wonderful gifts for anyone trying to eat in a more healthy way!
Perfect Party Pick-Ups
The holidays are a magical time of fun and festivities, but before you know it, they can turn into one of the busiest, most stressful seasons making your 'To Do' list longer than ever! My perfect party pick-ups to the rescue! I'm here to help, keeping stress out of the kitchen. Guests like easy-to-eat treats and the Easy Chocolate Truffles Dipped in White Chocolate from my trim&TERRIFIC Too Hot in the Kitchen [affiliate link] cookbook are just the ticket. Keep these easy, crowd-pleasing recipe ingredients in your kitchen for my simple go-to delicious bites of goodness your guests will request for holidays to come.
If you can find gluten free chocolate sandwich cookies (Glutino and Trader Joe's make them), these will be a great treat for your gluten free friends and relatives!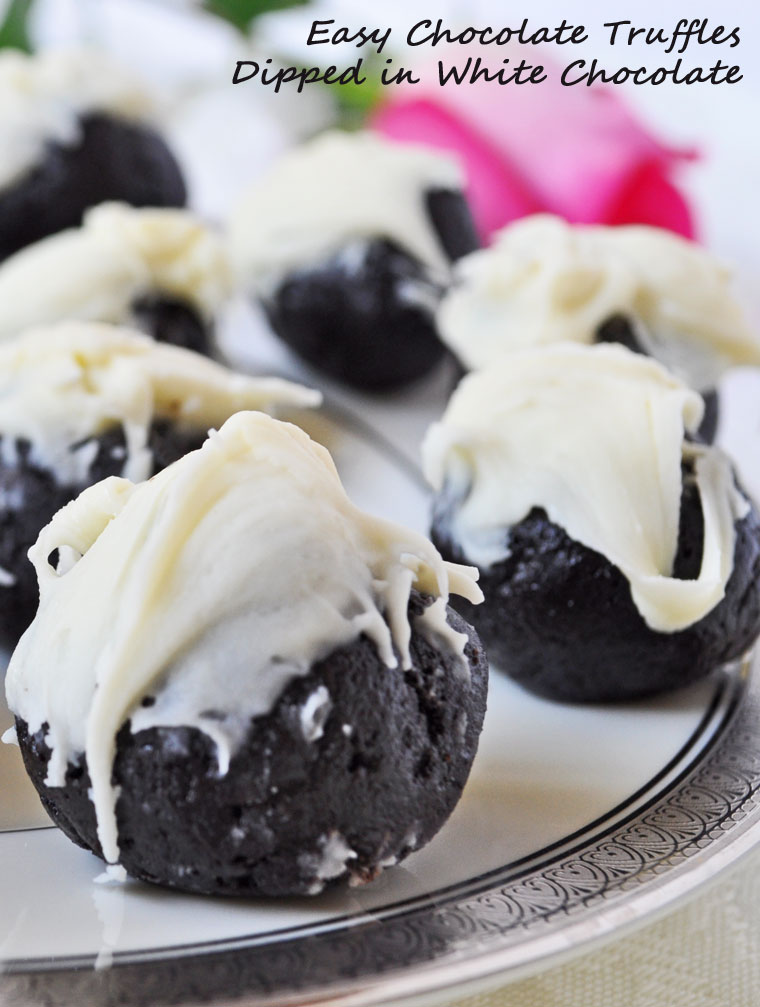 Easy Chocolate Truffles Dipped in White Chocolate
Close your eyes for this bite of ecstasy—only three ingredients using your favorite familiar chocolate cookie. Make ahead and enjoy this rich and satisfying treat.
Ingredients
1 (1 pound 2-ounce) package

chocolate sandwich cookies

1 (8-ounce) package

reduced-fat cream cheese

1 cup

white chocolate chips
Directions
In food processor, combine chocolate sandwich cookies and cream cheese, pulsing until mixture forms a ball. Shape mixture into 1-inch balls and place on baking sheet lined with wax paper. Refrigerate 1 hour.
In microwave-safe dish, microwave white chocolate chips for one minute, remove and stir until melted and creamy. Dip top of each ball in white chocolate and return to wax paper. Refrigerate until white chocolate hardens. Once truffles are hardened, can transfer to resealable plastic bag. Keep refrigerated.
Servings
:
Makes 4 1/2 dozen truffles
Serving size:

1 truffle

Calories:

76

Calories from Fat:

36 (47%)

Total Fat:

4g

Saturated fat:

2g

Unsaturated fat:

2g

Sodium:

70mg

Total Carbohydrates:

9g

Sugar:

6g

Fiber:

0g

Protein:

1g

Cholesterol:

3mg
Dietary Exchanges: 1/2 other carbohydrate, 1 fat