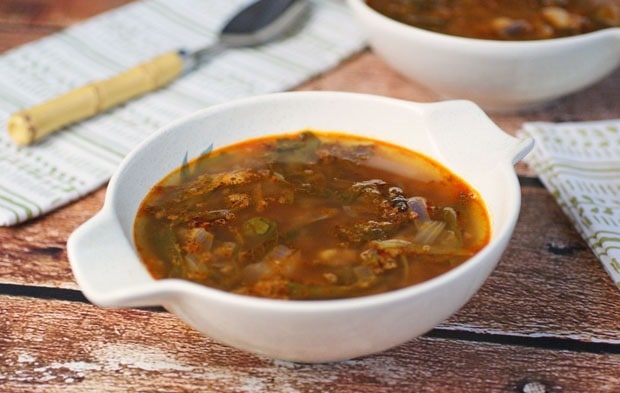 You know, I really love November here in Georgia. The leaves on the trees have finally started to turn gold, brown and red. Also, it's finally cooled down enough to wear a sweater or jacket. Perfect weather for soup, especially something spicy with chorizo! That's why I've created this Spicy Chorizo, Bean & Kale Soup recipe! 
If your supermarket doesn't sell chorizo, you can make your own using my homemade chorizo recipe. What I really like about using chorizo in any sort of recipe is that it's so flavorful and spicy that you don't have to add much in the way of seasoning – maybe just a little salt and pepper.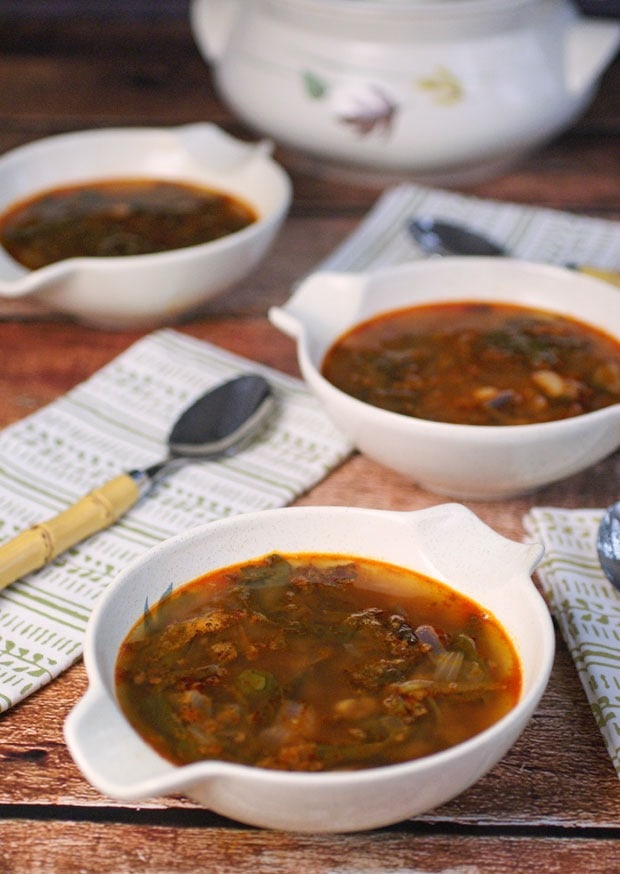 Instead, for my Spicy Chorizo, Bean & Kale Soup, I concentrated on adding flavors that would complement the chorizo like canned tomato sauce and paste, red onions, cannellini beans, kale and my homemade chicken broth made from leftover smoked beer can chicken.
Serve Spicy Chorizo, Bean & Kale Soup as a main course with a salad along with some gluten free tortilla chips or whole wheat bread on the side.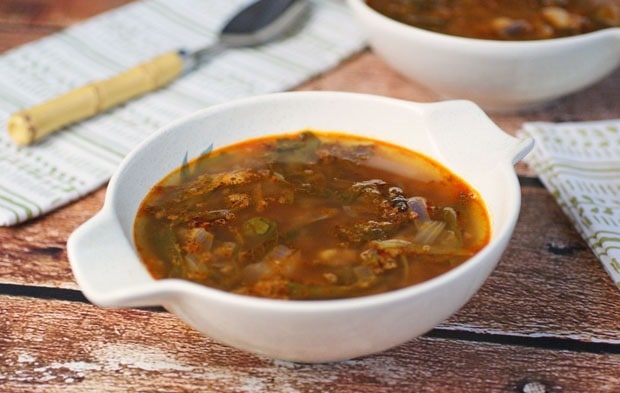 Spicy Chorizo, Bean & Kale Soup
Ingredients
1 pound

medium spicy chorizo sausage

1

red onion, diced

1 (8 ounce) can

Contadina tomato sauce

8 cups

chicken or vegetable broth

2 (15 ounce) cans

cannellini beans (white kidney beans)

2 tablespoons

Contadina tomato paste

4 cups

baby kale

Salt and pepper to taste
Directions
If needed, remove chorizo sausage from casings.
Over medium high heat, cook chorizo, red onion and tomato sauce in a large soup pot until chorizo has browned and onions are translucent – about 10-12 minutes.
Place colander into sink. Pour cannellini beans into colander and rinse thoroughly.
Add cannellini beans, baby kale, tomato paste, and broth to pot. Add salt and pepper to taste.
Bring to boil. Reduce heat and simmer for 20 to 30 minutes.
Serve.