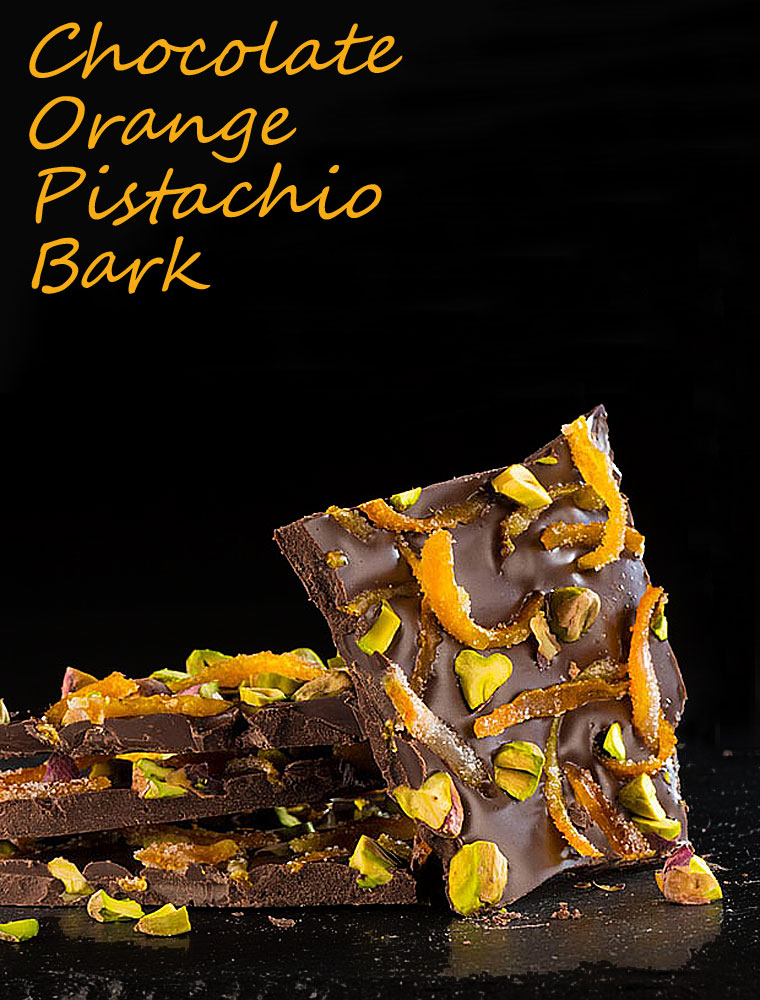 Well, it looks like I'm headed back to the hospital today for a follow up procedure to my brain surgery from back in July. Without getting too TMI on you, my incision is infected again and they have to clean it up. It requires an overnight stay and hopefully the recovery won't be as rough as before.
So I'll be relying on guest posts from friends like Holly Clegg and brands I love, like this wonderful recipe from Florida Citrus, to keep the blog going while I recover. Hopefully, I'll be back in the swing of things at least part time next week!
Dark chocolate – a healthy indulgence
I love dark chocolate bark using healthy nuts and dried fruit because it makes me feel less guilty when I want to indulge in something sweet.
I love making bark, because it's so easy to do. It's really hard to mess up. Plus, chocolate bark makes wonderful edible gifts during Halloween or Thanksgiving. Have the kids help out and put into cute treat bags with gift tags for relatives, friends or teacher gifts.
You can add dried cranberries to the recipe and serve chocolate bark for Christmas, too!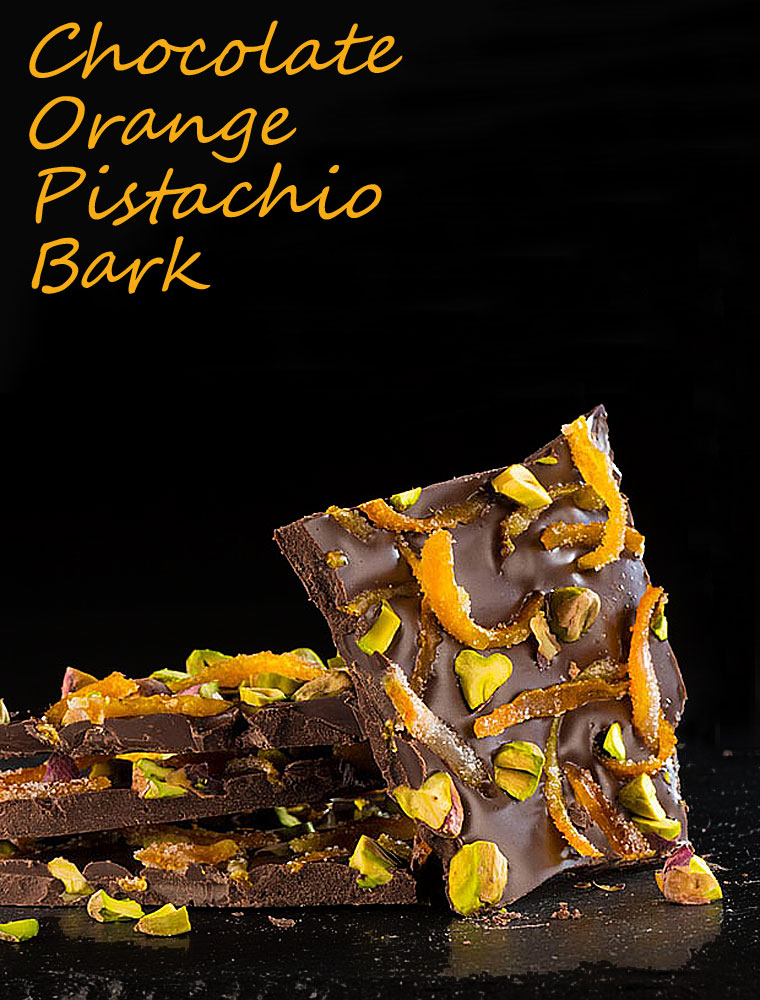 Ingredients
1 cup

Florida orange juice

16 ounces

Callebaut® semi-sweet chocolate

1 cup

candied orange peel

1 cup

salted pistachios, roughly chopped
Directions
Place orange juice in small saucepan over medium heat; cook and reduce to 1/4 cup and cool.
Melt chocolate over double boiler.
Line baking sheet with parchment paper. Pour melted chocolate onto the parchment paper to 1/4-inch thickness; swirl in the cooled orange juice reduction with a spatula, creating thin channels in the chocolate.
Sprinkle orange peel and pistachios over chocolate; press into chocolate.
Cool bark completely until chocolate hardens. Break into pieces.
Servings
:
Makes 4 servings
Serving size:

1/4 of recipe
Picture and recipe used with permission.