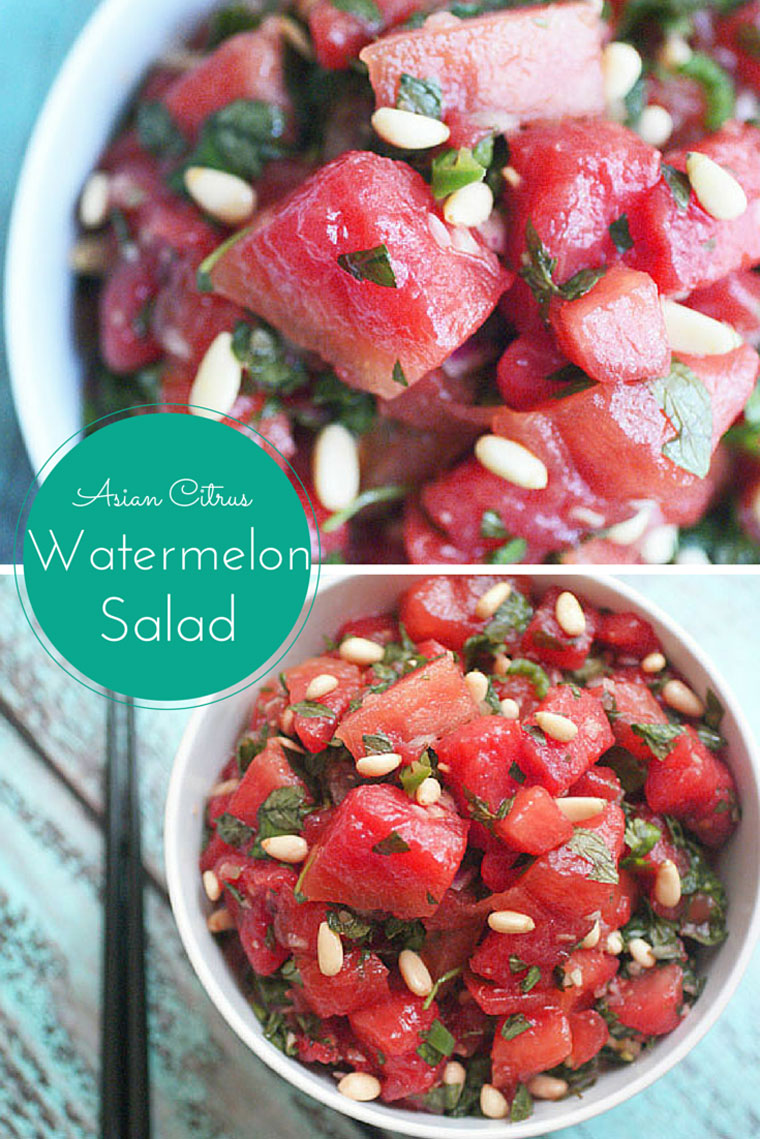 With Labor Day weekend coming up and football season starting, I'm sure you've got lots of potluck or tailgating parties coming up. Since it's still in season, watermelon is the perfect choice for a healthy party side dish.
By now, I'm sure you've had your fill of Watermelon Mint & Basil Salad with Feta or something similar. So why not try this Asian Citrus Watermelon Salad using a citrus seasoned rice vinegar?
This fruit salad would go well with my Sriracha Chicken Skewers or teriyaki beef or chicken cooked up on the grill!
You can assure all your gluten free and nut free guests that this Asian Citrus Watermelon Fruit Salad is OK to eat because you've used tamari sauce instead of soy sauce, and pine nuts instead of peanuts.
Just make sure to double check that the fish sauce doesn't have any wheat or soy sauce in it. (The kind I used didn't.)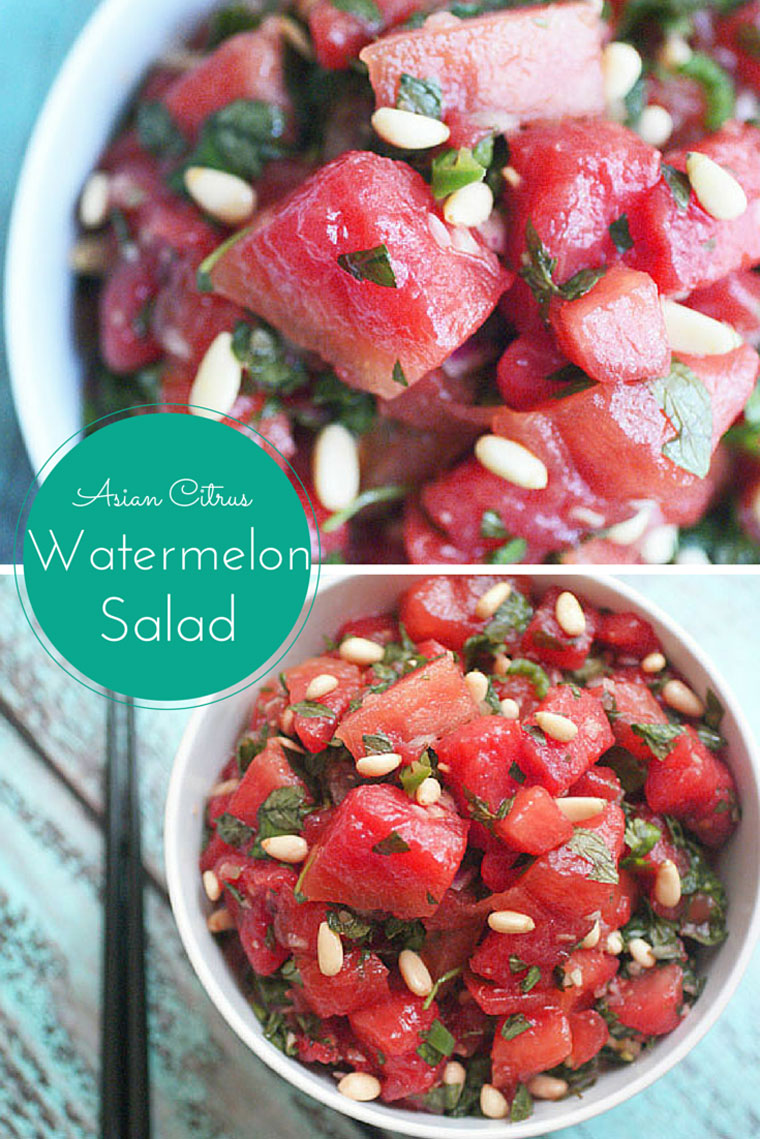 Ingredients
1 teaspoon

toasted sesame seed oil

1 teaspoon

lemon flavored olive oil

1 tablespoon

fish sauce

1 tablespoon

low sodium tamari sauce

3 tablespoons

citrus seasoned rice vinegar

1

lime, juiced

1/4 cup

minced red onion

1

clove garlic, minced

2 teaspoons

minced ginger

1/2

Thai pepper, seeded and minced or 1 jalapeno pepper, seeded and minced

5 cups

seedless watermelon cut into 1" chunks

1/3 cup

finely chopped fresh cilantro

1/3 cup

finely chopped fresh basil

1/3 cup

finely chopped fresh mint

3 tablespoons

pine nuts
Directions
Whisk together sesame seed olive, olive oil, fish sauce, tamari sauce, vinegar, lime juice, red onion, garlic, ginger and jalapeno in a large bowl.
Add the watermelon and toss to combine.
Let sit 10 minutes.
Add the cilantro, basil, mint and pint nuts to salad.
Toss to combine. Serve immediately.
Servings
:
Makes 6 to 7 servings