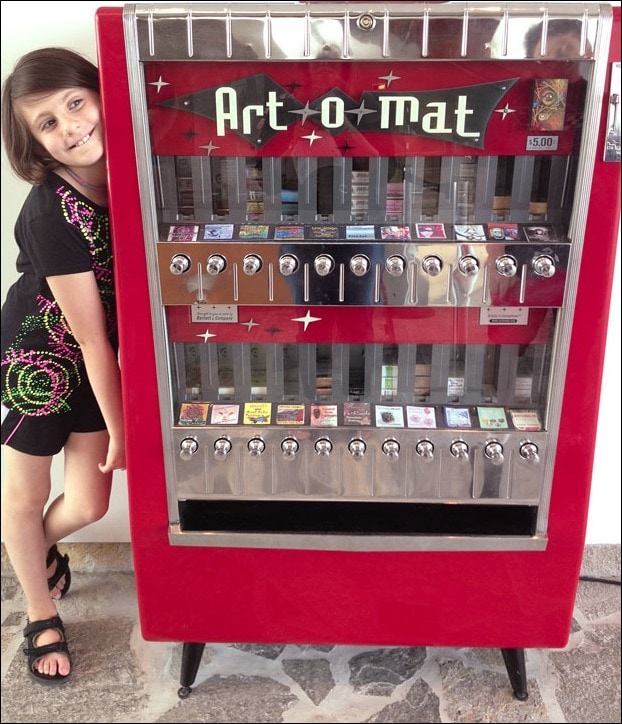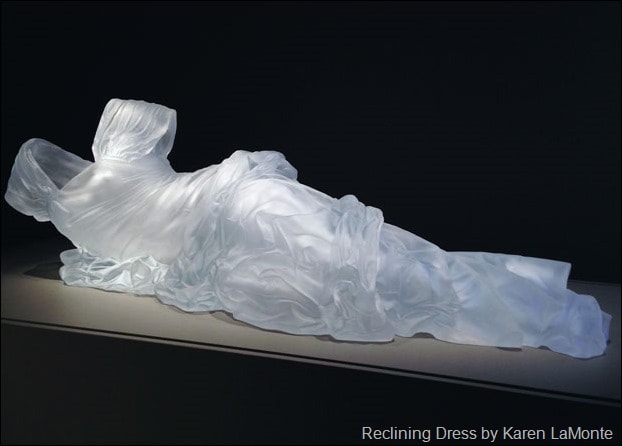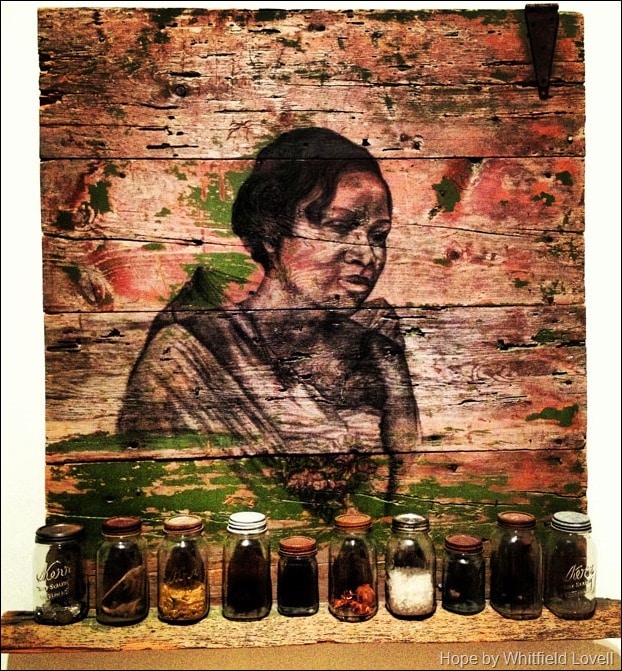 When I think of Chattanooga, Tennessee, I usually don't think of world class art museums. However, the Hunter Museum of American Art pleasantly surprised me. It's a wonderful museum whose collection goes from Colonial through 1900 in the 1905 Mansion side of the museum, to the 20th and 21st centuries in the Hunter Museum's modern East and West Wings. I recognized pieces of art that I'd only seen in text books like Trapper's Bride by Alfred Jacob Miller and The Wreck of the Ole '97 by Thomas Hart Benton. The museum was also running an amazing special exhibit by Whitfield Lovell called Deep River.
While I think my son, Nathan, was a bit bored by the paintings, he was fascinated by a video showing how artists who work in glass sculpt, blow and mold their creations. My daughter, Lucie, took time to stop by the various stations to fill a ledger with her thoughts or to draw a picture. My husband enjoyed the pop art paintings of Robert Rauschenberg, and I was captivated by the glass sculptures. At the Hunter Museum of American Art, there's definitely something for the entire family to enjoy.
Admission is $9.95 for adults and $4.95 for youth ages three to 17. Afterwards, take time to walk over the Ruth S. and A. William Holmberg Pedestrian Bridge, which is made out of glass and a bit creepy to walk over if you don't like heights. The bridge takes you to the nearby Walnut Street Bridge and Chattanooga's riverfront attractions. (Make sure to bring your walking shoes!) Or you can go the other way and visit the River Gallery Sculpture Garden and visit the Bluff View Art District.