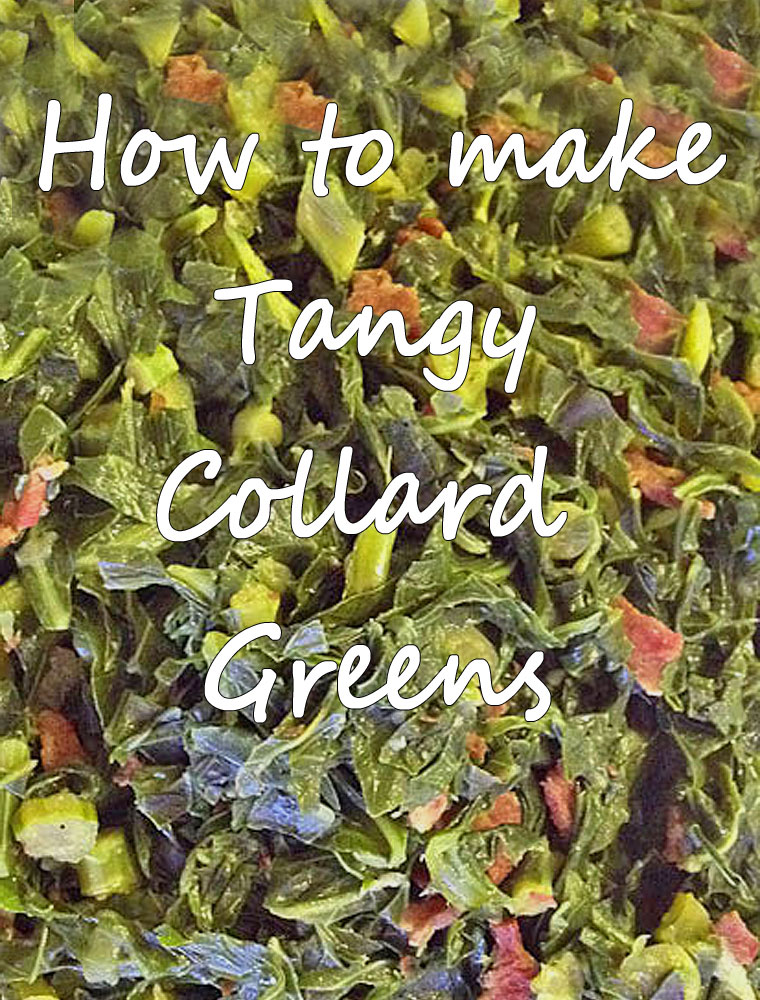 I wanted to make a Southern style Thanksgiving this year, so of course collard greens had to be part of the meal. While it's a great dish for holiday meals, you can make collard greens any time of year, from fancy sit down dinners to backyard barbecue parties.
Usually, collard greens are made with a bacon or slices of fatty pork, so I tried to health up the recipe – and keep the taste – by using turkey bacon instead. The original recipe also called for six pounds of greens, so I halved it as that was way too much for one meal. Even so, you'll need to make this in a large pot.
If three pounds of collard greens are too much for your pot, fill it with as much collard greens as possible and cover with a lid. Wait awhile until they cook down and add some more. It's amazing how much collard greens will shrink down. Also, use presliced collard greens to save time and hassle if they're available in your area of the country.
I used NAKANO's Red Pepper Seasoned Rice Vinegar instead of cider vinegar. I love how NAKANO's rice vinegars are already seasoned and sweetened, saving you a few steps in the cooking process. Make sure to keep a bottle on the table in case your dinner guest want to splash on some more!
How to make an easy ham broth
To make ham broth, simmer water with a ham bone for two to three hours, then refrigerate and skim off fat. I used the leftover bones and skin from the pig we grilled for our open house party that I had frozen.
I put a gallon freezer bag's worth in a stock pot, covered it with water, and brought it to a boil over high heat. After reducing the heat, I simmered the pig leftovers for a couple of hours and then let the broth cool.
Finally, I ran the broth through a fine mesh colander and froze any ham broth I didn't need for this recipe for my next batch of collard greens!
You can also make ham broth in your slow cooker. Just cook it for 8 to 10 hours or overnight.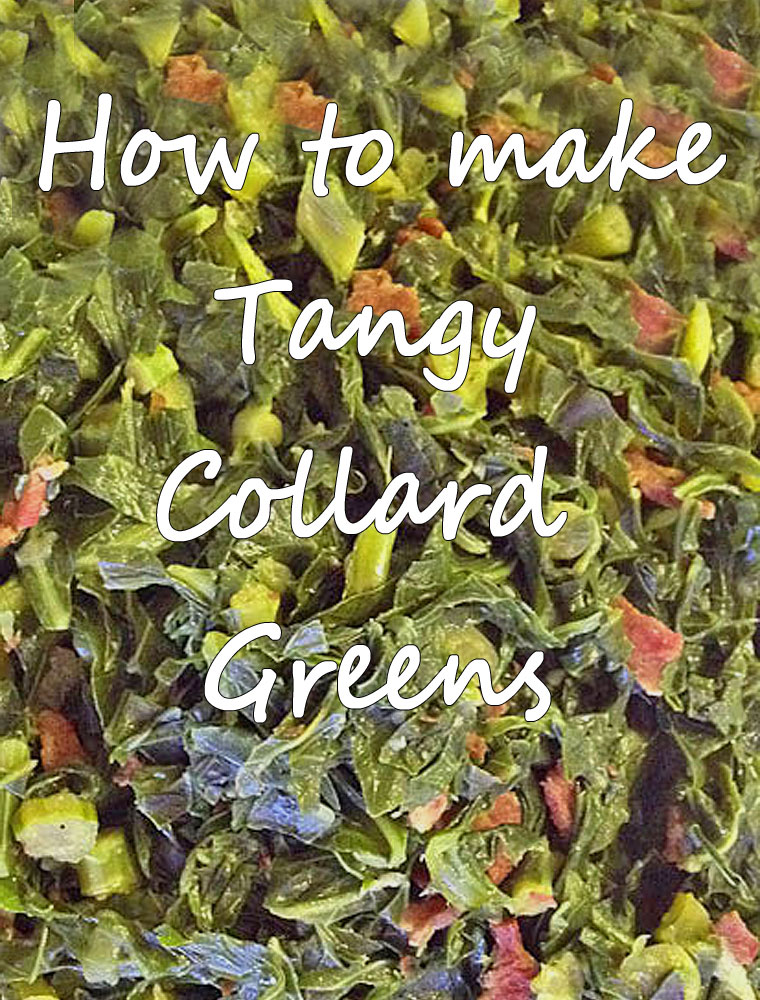 How to make Tangy Collard Greens
Based on a
recipe
by Chef Ted Lahey of Table and Main, a Southern Tavern in Roswell, Georgia from
Local Palate magazine
Ingredients
1/2 pound

turkey bacon

1/4 pound

yellow onions, chopped

1/2 ounce

minced garlic

1/2 teaspoon

ground black pepper

1/4 teaspoon

red pepper flakes

1/2 tablespoon

kosher salt

3 pounds

collard greens, chopped

1 tablespoon

powdered stevia

3 tablespoons

NAKANO Red Pepper Seasoned Rice Vinegar

1 cup

ham broth
Directions
Cook bacon until it starts to render.
Add onion and garlic and cook until onions are translucent.
Add spices, collard greens, stevia, NAKANO vinegar, and broth. Bring to a simmer.
Reduce heat, cover and cook until green are tender (about one hour).
Cook Time:
1 Hour 30 Minutes
Servings
:
Makes 8 servings.
_____________________
Disclosure: Mizkan, the parent company of NAKANO, provided compensation for this post. All opinions and experiences are my own.