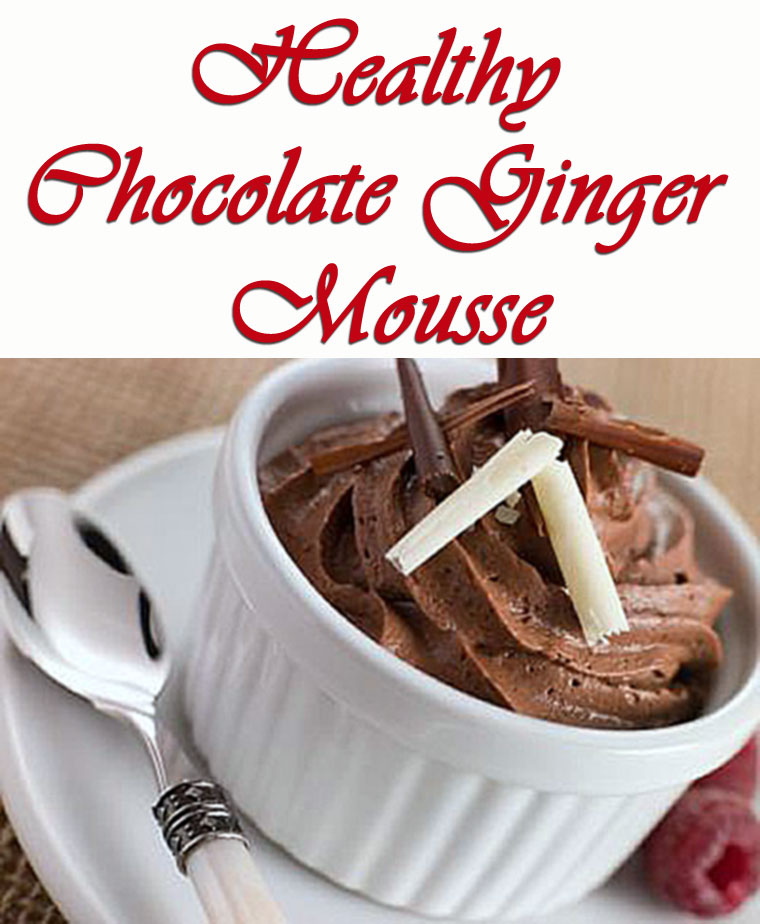 It's always a challenge to cook up healthy desserts for the holidays. That's why I'm sharing this recipe for Chocolate Ginger Mousse from Chef Anthony Stewart, Executive Chef of the Pritikin Longevity Center + Spa. Regular chocolate mousse can tally up 8 grams of artery-clogging saturated fat, which is more saturated fat than many cheeseburgers! There's zero saturated fat in Pritikin's Chocolate Ginger Mousse.
Chef Anthony has worked with thousands of guests to create healthier versions of their favorite, tasty foods. He's won accolades worldwide, including five gold medals in top culinary competitions, for his masterful use of foodstuffs like fresh seafood and tropical fruit from his native Jamaica. When not in the kitchen, he's in the classroom, and has inspired thousands of Pritikin guests "to have some fun!"
Best of all this is completely dairy free and perfect for anyone who has to avoid dairy products or is vegetarian or vegan.
This Mama's tips
Party serving idea: place the mousse in a mini dessert glass and garnish with a single raspberry and mint leaf.
For variation, add mint leaves or mint extract, or sugar-free orange marmalade.
You can also garnish with a few shavings of dark or white chocolate.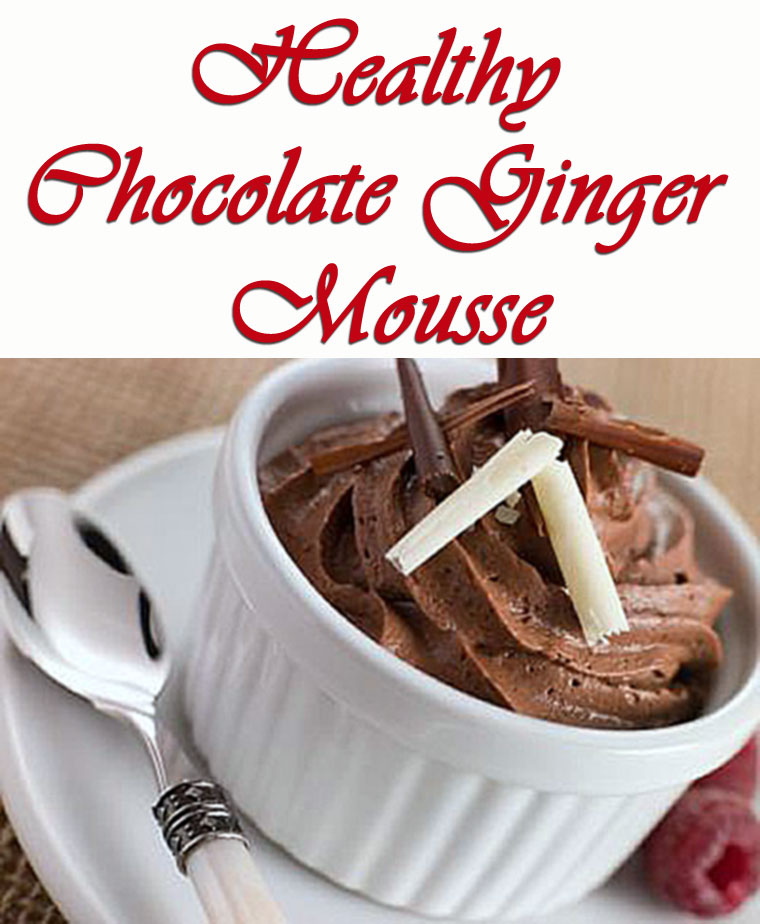 Healthy Chocolate Ginger Mousse
Ingredients
4 ounces

Hershey's unsweetened cocoa powder

1 1/2 to 2 tablespoons

Splenda

1/4 cup

hot water

12 ounces

firm or extra firm silken tofu

2 teaspoons

vanilla extract

2 tablespoons

fresh ginger juice (Slice off skin of ginger root, then grate the root and squeeze to extract juice.)

4

fresh raspberries (optional garnish)
Directions
In a small stainless steel bowl, combine cocoa powder, Splenda and hot water. Stir till mixture has a smooth, thick, fudge-like consistency, adding more water as you stir, if needed.
In a food processor, blend tofu till completely smooth, about 10 seconds. Then add fudge, vanilla extract, and ginger juice, and blend until smooth.
Place mixture in parfait glasses. If desired, garnish each glass with a raspberry, and serve cold.
Servings
:
Makes 4 servings
Serving size:

1/4 of recipe
Recipe and photograph courtesy of Pritikin.