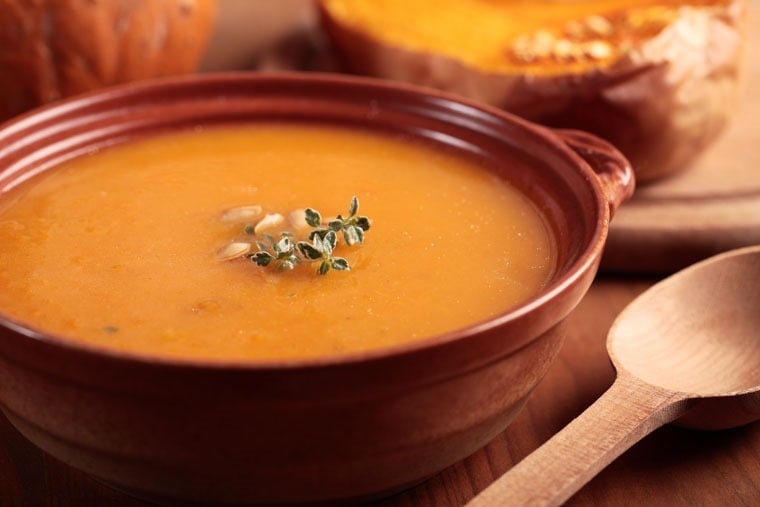 Do you have leftover cans of pumpkin from Thanksgiving? Use up a few in this gluten free soup recipe created by Jennifer Cafferty of GFreelife.com for San-J.
Make this vegetarian for Meatless Monday by using a gluten free vegetable broth instead of chicken broth. Then pair the soup with a salad and some nice gluten free bread!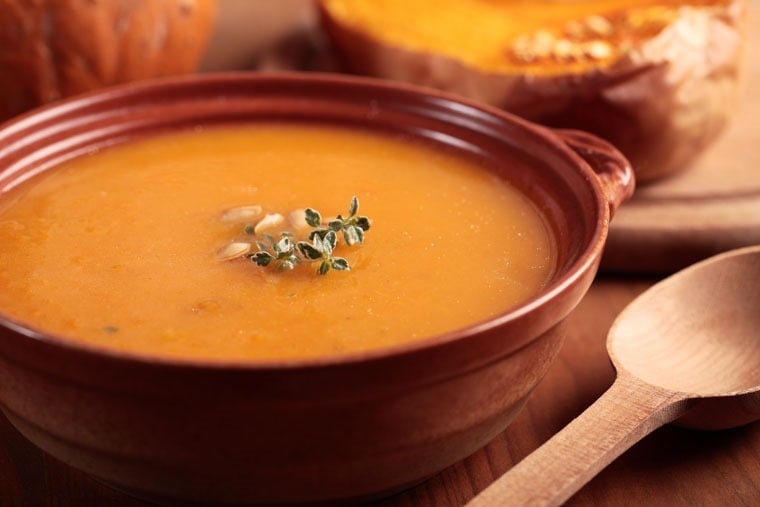 Creamy Peanut and Pumpkin Soup
Recipe by Jennifer Cafferty of GFreelife.com
Ingredients
1 tablespoon

olive oil

1/2

medium yellow onion, chopped

2

cloves garlic, minced

1/2 teaspoon

smoky paprika

1 (28-ounce) can

diced tomatoes, divided

1 (12-ounce) can

pumpkin puree

1 (14.5-ounce) can

low-sodium, gluten free chicken broth

2 tablespoons

San-J Thai Peanut Sauce

2 tablespoons

creamy peanut butter

1 teaspoon

brown sugar, loosely packed
Directions
Heat a 4 quart saucepan over medium heat. Add the oil and onion and stir occasionally while sautéing for 2 minutes. Add the garlic and sauté for 30 seconds, making sure not to burn the garlic. Stir in the paprika.
Add half of the can of tomatoes with the juice (save the other half for the end of the recipe), pumpkin, broth, San-J Thai Peanut Sauce, peanut butter and brown sugar. Bring to a boil and then reduce to a simmer. Cover and simmer over low heat for 30 minutes.
Using a hand-immersion blender, blend the soup until creamy. Add the remaining tomatoes and stir. Season with salt and pepper.
Ladle into bowls.
Serving size:

1/6 to 1/8 of the recipe
Recipe used with permission. © 2012 San-J International. All rights reserved.