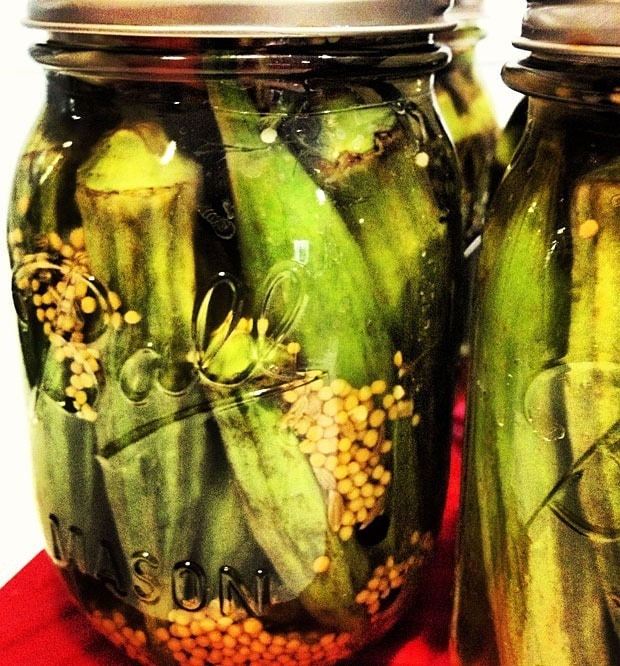 I've decided to serve a southern style Thanksgiving this year. Well, what could be more southern than okra pickles? Even better, this recipe gives me a chance to use Holland House's White Wine Vinegar along with several spices that have been crowding my cupboards for years.
This is also a great recipe for those who are new to canning or making pickles as it's very easy to do. To sterilize your mason jars, you can wash them on the hottest setting on your dishwasher or boil them in a big pot.
The recipe is based on this one from the November 2012 issue of Saveur magazine. I used two quart jars for the pickles, since that's what I had on hand. Feel free to do that or use a two quart jar instead. Since pickles can be refrigerated for up to a month, this is perfect for making a week or two before Thanksgiving!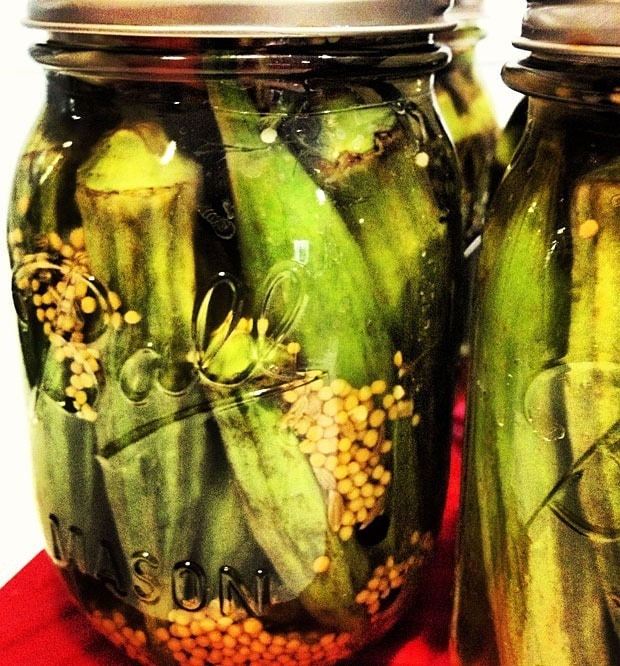 Ingredients
1 pound

whole okra

4

cloves garlic

3

sprigs fresh dill

1

habanero or Scotch bonnet chile, stemmed and halved

2 cups

Holland House White Wine vinegar

2 tablespoons

kosher salt

1 1/2 teaspoons

mustard seeds

1/2 teaspoon

fennel seeds

8

whole black peppercorns
Directions
Combine okra, garlic, dill, and chile in a sterilized two quart glass jar and set aside.
Bring vinegar, salt, both seeds, peppercorns, and 1 3/4 cups water to a boil in a four quart saucepan over high heat, stirring to dissolve salt.
Pour into jar, seal, and let cool to room temperature.
Keep okra pickles in refrigerator up to one month.
Servings
:
Two quart jars.
_____________________
Disclosure: Mizkan, the parent company of Holland House, provided compensation for this post. All opinions are my own