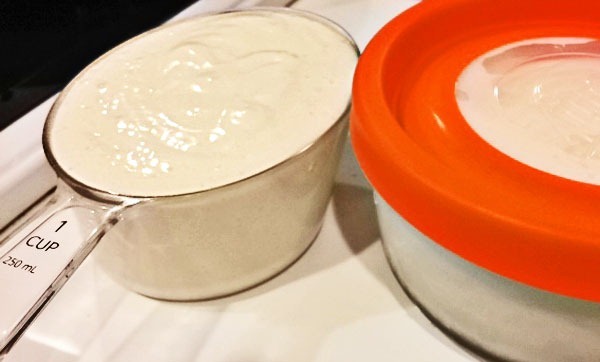 As promised in my Healthier Lemon Pasta post for this month's Secret Recipe Club, here's my version of Tofu Sour Cream is based on a recipe from the Vegan Epicurean. I made the following changes to her recipe:
Vinegar: I used NAKANO Natural Rice Vinegar instead of apple cider vinegar. I find that NAKANO's rice vinegars have a milder flavor and are less acidic, which I like. You could have a little fun with this recipe and use some of NAKANO's flavored vinegars, too, like Roasted Garlic or Red Pepper, for a fun flavor twist.
Tofu: I was confused over the type of tofu the Vegan Epicurean used, since I'm not familiar with Mori Nu lite silken tofu (firm). Is it firm or silken? After doing a little research, I found out that all of Mori Nu's tofus are silken and come in soft, firm or extra firm. However, other brands' silken tofus are actually soft tofus, which are good for soups, dips and smoothies.
I ended up using Nasoya's Silken Tofu, so the consistency of my sour cream was very runny. This was fine for my Healthier Lemon Pasta, but next time I want to make something the consistency of sour cream, I'll use a firm tofu. I also changed the amount of tofu used since I like using the full tub. Having a few ounces left over of tofu means I have to remember it's in the refrigerator and use it in a recipe before it goes bad. Usually, I forget and find a science experiment waiting for me in the far reaches of the fridge. Hate that!
Lemon zest and lemon juice: I cut back on both ingredients and still could taste the lemon. That was fine since I was using it in a lemon flavored dish. However, next time I may cut back even further. I love lemon, but it doesn't go with everything.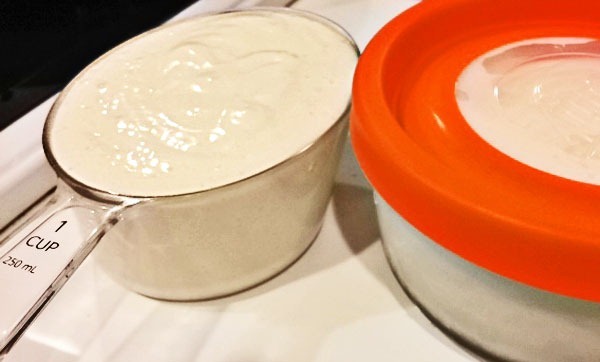 Ingredients
1 (14-16 ounce) package

firm tofu, preferably organic

2 tablespoons

canola oil

1 to 2 teaspoons

fresh lemon juice

2 teaspoons

NAKANO Natural Rice Vinegar

1 teaspoon

agave, stevia or other sugar substitute

1/2 teaspoon

kosher salt

finely grated zest of 1/2 lemon
Directions
Place all ingredients in a food processor or blender. Process several minutes, until very creamy and smooth.
Firms up when chilled. Refrigerate sour cream until it is ready to be used.
Connect with NAKANO
Sign up for Mizkan's "Splash Recipe Club!" When you join the club you get exclusive recipes, access to special features and more! Each month one new member could win a $150 leading up to a grand prize of $600 in March 2013. You can also connect with NAKANO on Pinterest, Twitter and Facebook.
_____________________
Disclosure: Mizkan, the parent company of NAKANO, provided compensation for this post. All opinions and experiences are my own.