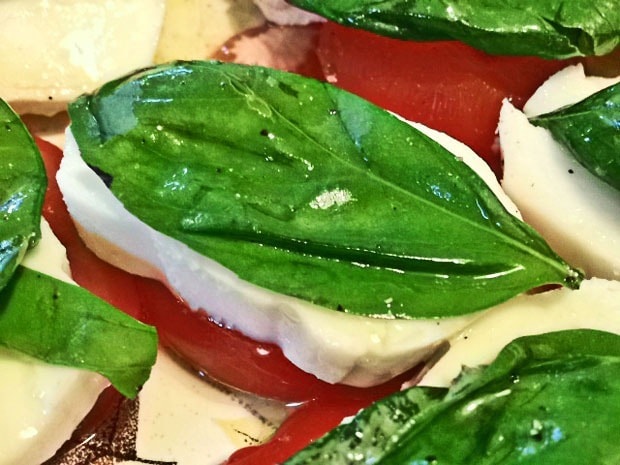 One of my family's favorite summer time appetizers is Caprese. Sometimes I think that we grow basil and tomatoes just to have this dish. Traditionally it's made with red wine vinegar, but I enjoy it with rice vinegar, which I find has a lighter taste and doesn't overpower the basil, cheese and tomatoes.
This is a simple appetizer to make when you have guests over and not a lot of time to fuss in the kitchen making food. Plus it's easy enough to make that the kids can help by slicing tomatoes or picking basil leaves. My kids love this dish, though Lucie has a bad habit of not eating the basil. Oh well, just more for me to put on my caprese!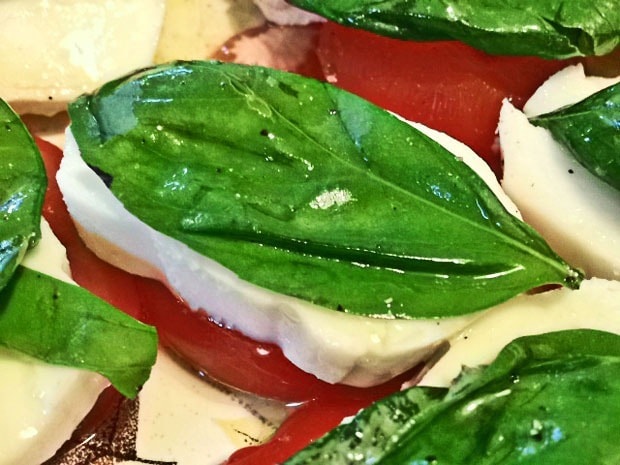 Easy Peasy Caprese Appetizer
Ingredients
1

Mozzarella log

several

tomatoes from the garden or store

fresh basil leaves from the garden or store, washed and gently patted dry

rice vinegar for splashing

olive oil for drizzling

salt and pepper
Directions
Slice the mozzarella up in thin slices. Place slices on a large plate or platter.
Count how many mozzarella slices you have, then cut tomatoes up in thin slices to match that number.
Place tomato slices underneath the cheese slices so they're directly on the plate or platter.
Cover tomato and mozzarella with basil leaves. If you have small leaves and big slices of tomato/cheese, feel free to use more than one leaf.
Drizzle a little olive oil over the basil leaves.
Next splash on a little rice vinegar.
Season with salt and pepper to taste.
Serve immediately.
Servings
:
Makes approximately 10 to 12 appetizers.
Serving size:

1 appetizer