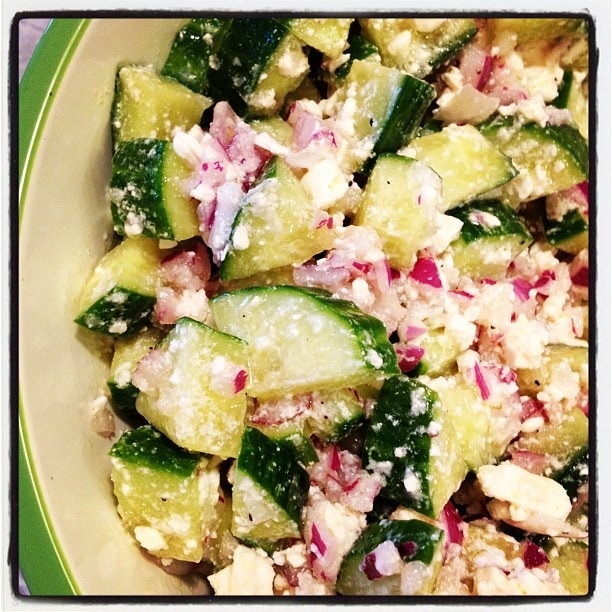 I've always used rice vinegar to make sushi rice. However, now that I've become more familiar with their products, I use their rice vinegar in any recipe that calls for other types of vinegars.
For example, this summer, we've been making a lot of salads, so I've been making salad dressing with rice vinegar (instead of red wine vinegar), olive oil and some garden seasoning spices. A
One of my family's favorite summer salads is based on one I used to make years ago from a recipe I found in Bon Appetit
back in the early '90s. We even used cucumbers from the neighbor's garden!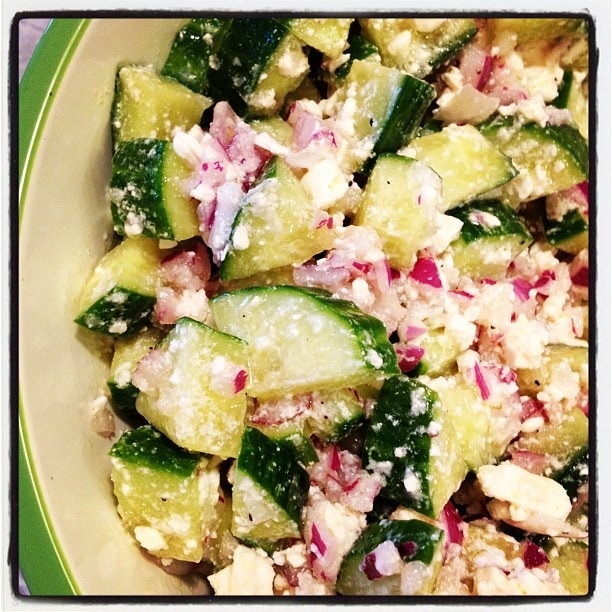 Cucumber, Feta and Red Onion Salad
Ingredients
3

cucumbers, seeded and diced (you can leave the peels on if you wish)

6 ounces

low or no fat feta, crumbled

1

red onion, diced

1/4 cup

olive oil

2 tablespoons

rice vinegar

Salt and pepper, to taste
Directions
Combine cucumbers, feta and onion in a large bowl.
Add olive oil and rice vinegar and gently mix ingredients.
Season with salt and pepper to taste. Chill until it's time to serve.