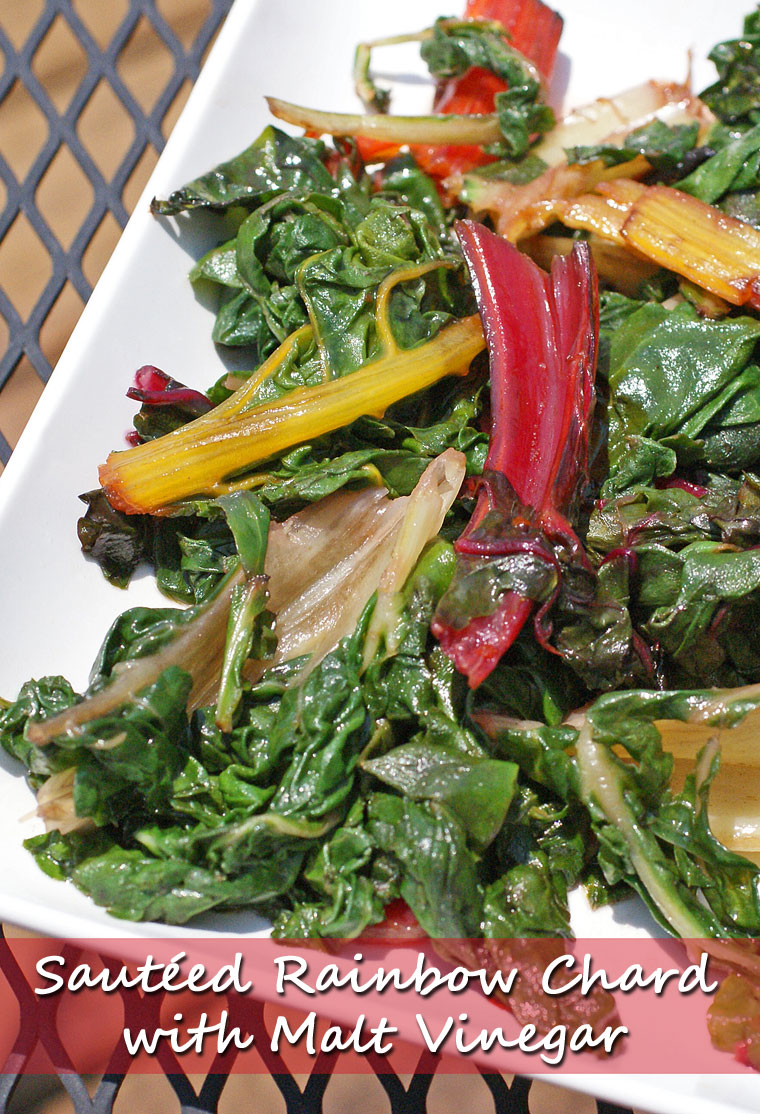 I've been experimenting with using different types of vinegars in much of my every day cooking. Not only am I trying vinegar on salads, but I've also used it on warm vegetable dishes like stir fry and sautéed vegetables.
So when I spotted the gorgeous bunches of rainbow chard at my local grocery store, I thought this would be a perfect way to try out some malt vinegar in a dish similar to my Simple Beet Salad.
The health benefits of rainbow chard
We've always been told to "eat the rainbow" and rainbow chard is a terrific example with its deep green leaves and stems in red, white, yellow, and orange. You're only missing purple and blue!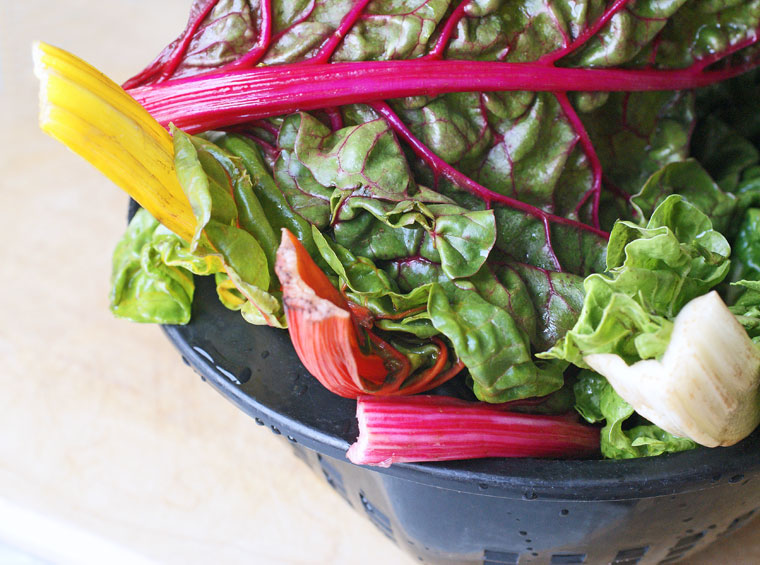 According to About.com, chard is an excellent source of fiber, vitamin K, vitamin A, vitamin C, iron, potassium, magnesium, and manganese as well as being a good source of vitamin E, copper, choline, calcium, and riboflavin.
Chard is a favorite of people on low carb diets as it has practically no impact on blood glucose. Also, rainbow chard is less bitter that the traditional "Swiss" chard you may be familiar with. It has a similar taste to spinach and can be eaten raw or cooked.
Did I mention it was pretty?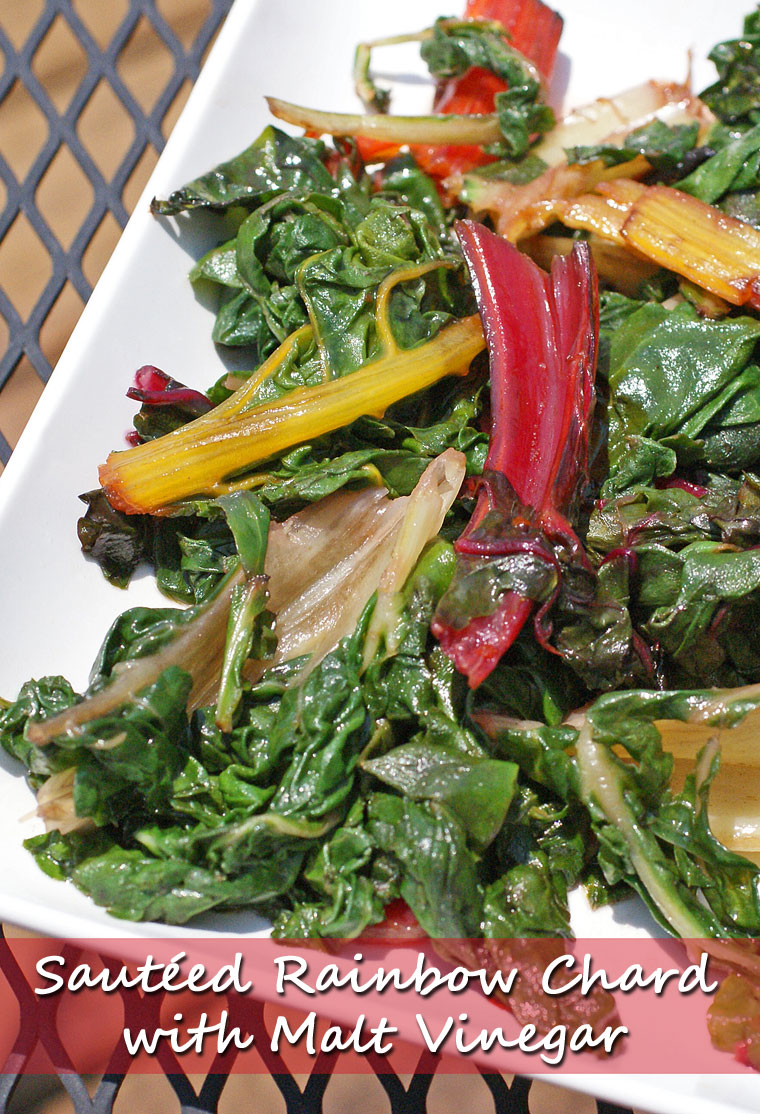 Sautéed Rainbow Chard with Malt Vinegar
The chard will lose its intense coloring when cooked. It's still colorful but not as bright as it is raw.
Ingredients
1 bunch

rainbow chard

1 tablespoon

olive oil

Salt and pepper to taste

1 bottle

malt vinegar, to taste
Directions
Thoroughly rinse off the chard leaves as they may be covered in grit. I washed each leaf individually and then placed leaves in a colander to drain.
Tear chard leaves into bite sized pieces.
Place chard pieces back into colander and rinse again. Drain.
Heat large sauté pan over medium heat.
Add olive oil to pan and then add the chard.
Cook chard until the leaves are tender and the stems are still crisp but somewhat cooked. (Don't over cook or you'll end up with mush.)
Remove chard from pan, sprinkle on vinegar and serve. Or you can serve the chard in individual plates and let everyone add the malt vinegar to their personal taste.
Serving size:

1/4 of recipe