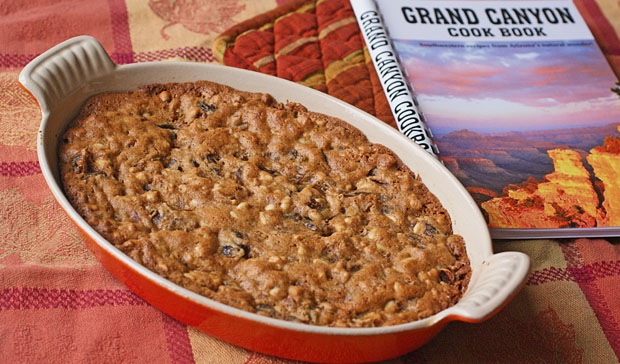 Here's another gluten free dessert inspired by the Grand Canyon Cook Book. This recipe caught my eye because I LOVE bread pudding, but have to stay away from it due to my food sensitivities to gluten, baker's yeast, milk products and sugar.
My son who's a big fan of Lärabars, which are date based, loved this healthy snack. Serve it warm out of the oven with a scoop of your favorite non-dairy ice cream or a dollop of Greek yogurt. It also heats up well in the microwave. Served cold, this gluten free dessert reminds me of pecan pie! You may just want to tuck this recipe away for Thanksgiving.
Either way, enjoy a sliver (a little goes a long way) with a hot mug of Crio Brü or a glass of soy milk.
Gluten Free Pine Nut and Date Pudding
Serves 8
Ingredients:
Directions:
Heat oven to 350 degrees F.
Mix sugar and eggs. Add dates, brown rice flour, salt, baking power, and pine nuts.
Pour into a greased, shallow baking dish.
Bake at 350 degrees for 30 minutes until golden brown.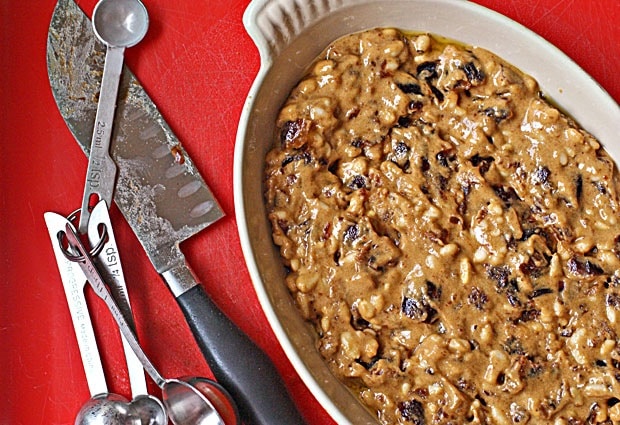 Nutritional information
Per slice:
Calories 151
Calories from Fat 59
Total Fat 6.6g
Saturated Fat 0.6g
Trans Fat 0.0g
Cholesterol 23mg
Sodium 156mg
Total Carbohydrates 23.3g
Dietary Fiber 2.3g
Sugars 16.0g
Protein 2.8g
Nutrition Grade B+ from CalorieCount
Weight Watchers POINTS = 3