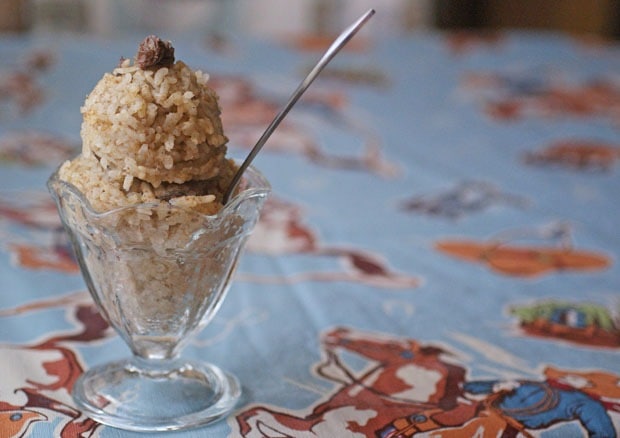 Due to my food sensitivities, I make a lot of rice. One of my favorite things to do with leftover rice is to make rice pudding for breakfast. My "secret" is adding an egg to make it more custard like and  to add some protein to a carb heavy dish.
I used to make this for my kids when they were little with cow's milk and sugar. Now that I have to avoid both, I make it with Rice Dream rice milk. I find that rice milk sweetens the rice pudding enough, so I don't add any extra sweetener.
This dish is gluten free, soy free, sugar free, and milk free.
This Mama's tips for making dairy free rice pudding
If you want your rice pudding sweeter, but don't want to add calories, add 1/2 teaspoon of Stevia Extract in the Raw to the recipe.
Experiment with different types of dried fruit such as dried cranberries or dried cherries.
If you don't like rice milk, you can use cow's milk or sweetened coconut, almond or soy milk. Vanilla "milks" would be delicious, too!
To lower the fat and calories, use egg whites instead of an egg.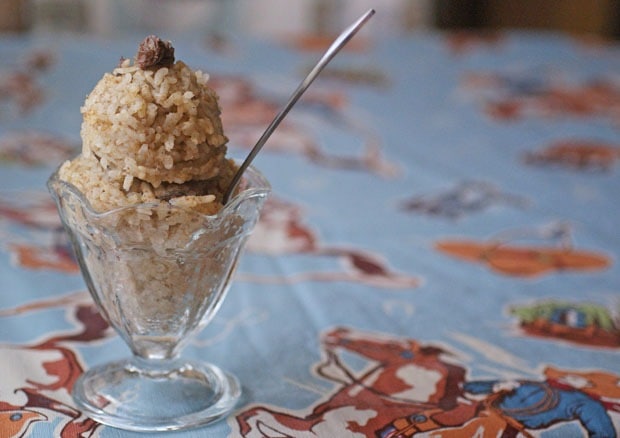 Rice Pudding with Raisins and Cinnamon
Ingredients
2 cups

cooked rice (white or brown)

1 cup

rice milk

1

egg

1 teaspoon

cinnamon

1/4 cup

raisins
Directions
Place ingredients in a saucepan over medium high heat.
Stir occasionally to prevent rice from burning or sticking to bottom of the pan.
Cook until the rice pudding has thickened and has started to bubble.
Servings
:
Makes 4 servings
Serving size:

1/4 of recipe