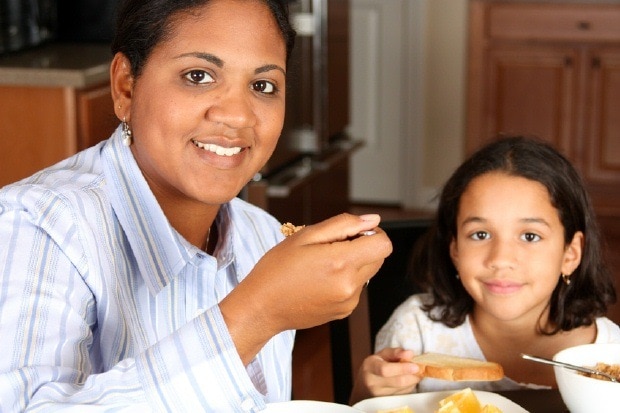 2010 was challenging year when it came to eating right and exercising. I started the year off with sciatica and had to cut back on exercising when my back pain got too bad. I was also traveling a great deal, making it hard to avoid indulging at all those blogger conferences and events. Then I developed stomach issues that included severe heartburn pain, bloating and mysterious bouts of vomiting.
After my doctor had me go for a sonogram to check for gallstones and to the gastroenterologist for an endoscopy (diagnoses: inflamed stomach), he suggested I have  an ALCAT Food and Chemical Sensitivity/Intolerance Test to check for food sensitivities.
What are food sensitivities?
According to ALCAT.com, food sensitivities are the inability to tolerate foods, which in turn causes chronic activation of the innate immune system and gives rise to inflammatory processes. This inflammation is linked to countless chronic conditions including, in my case, indigestion or heartburn, obesity, fatigue, and joint pain.
For others, symptoms of food sensitivity can include headache, depression, arthritis, canker sores, chronic respiratory symptoms such as wheezing, sinus congestion or bronchitis, and chronic bowel problems such as diarrhea or constipation.
How do food sensitivities differ from food allergies? 
True food allergies refer to foods that trigger the immune system to acutely produce massive amounts of the chemical histamine that leads to anaphylaxis. This potentially fatal condition could cause the throat and esophagus to swell, cutting off air from the lungs. Or it could cause hives, skin rashes, vomiting, and other non-life-threatening reactions.
Can food sensitivities cause weight gain?
According to ALCAT, weight gain can be caused by food sensitivities. However, it's hard to correlate the two because reactions to foods are not always immediate. Food sensitivities can occur hours after eating such as tummy bloating and swelling in the hands, feet, ankles, abdomen, and face. Much of the weight gained is fluid retention caused by inflammation and the release of certain hormones. In addition, food sensitivities can cause fermentation of foods, particularly carbs, in the intestines which can result in a swollen distended belly and gas production. (I got so bad that my husband would ask me when the baby was due. Not nice.)
So what am I allowed to eat?
The ALCAT food sensitivity test I took (I was tested for 200 foods) divided up my results into four categories:
Severe Intolerance – these foods should be avoided for a minimum of six months
Moderate Intolerance – these foods should be avoided for a minimum of three to six months
Mild Intolerance – these foods should be avoided if possible and eaten on a rotation basis (once a week)
Acceptable Foods – foods that cause no reaction
My test results were very interesting:
Severe Intolerance - black and green teas, buckwheat, curry powder
Moderate Intolerance - anchovy, avocado, baker's yeast, cane sugar (beet sugar is OK for me), caraway, corn, halibut, mango, rosemary, and sole
Mild Intolerance – artichoke, banana, bass, beef, broccoli, black pepper, brussels sprouts, cabbage, cantaloupe, cardamom, cayenne pepper, clove, cucumber, cumin, date, fig, flaxseed, honey, honeydew melon, lamb, lentil bean, maple sugar, mustard, nectarine, onion, orange, oregano, papaya, pear, pinto bean, pumpkin, quinoa, salmon, sardine, squash, squid, thyme, vanilla, venison and white potato.
Gluten - I also have a mild reaction to gluten and a moderate reaction to gliadin, so I must avoid barley, malt, oat, rye, spelt and wheat.
Milk - I have no reaction to casein, the protein found in milk. But I have a mild reaction to whey so I'm to limit consumption of cow's, goat's and sheep's milk.
So what does this mean for This Mama Cooks!
While I'll still be bringing you great healthy recipes from the latest cookbooks and magazines, I'll be sharing recipes for dishes that work with my new diet. So you'll be seeing a lot of gluten free and milk free content, including a recipe for coconut yogurt. There will be more emphasis on fowl, pork, shrimp – and if I win the lottery – lobster, scallops and crab. And there will surely be quite a few rice based dishes, especially since my husband bought me a Cuisinart rice cooker.
I'll be using new ingredients like nuts (though not around my nut-allergic daughter) and new spices like saffron while I check out and share with you the best in alternative milk drinks, gluten free items, and sugar free products. (Lots more cooking with stevia, that's for sure!)
I look forward to sharing my culinary challenges in 2011 with you!