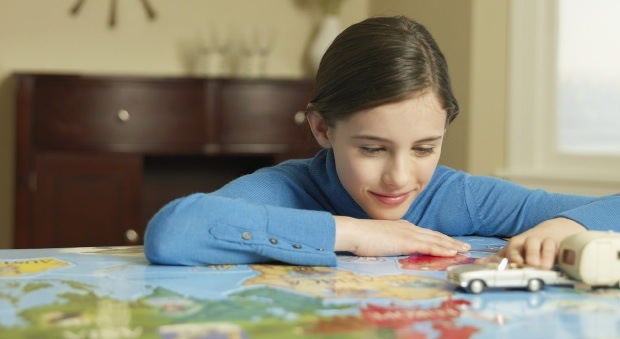 Part of the reason I gained instead of lost or maintained my weight last year was due in part to my heavy travel schedule. (The other was probably due to my food sensitivities and not exercising enough.)
Well, this year already looks like it's going to be just as busy. This week I'm in Los Angeles with my two kids for the Frigidaire's Kids' (good-for-you) Academy event with several other bloggers and their families. (You can follow us on Twitter by searching for the #kidscooking hashtag.) And next week I'm off to NYC.
Keeping healthy on the road
When the publicist for Dr. Wayne Andersen, founder of Take Shape For Life, sent me the following tips of simple actions you can take to avoid gaining weight while traveling, I just had to share. Since it's directed at people who are doing a Medifast diet, I've expounded on several points for those of you are using other diet plans, like Weight Watchers, or are just trying to eat healthier and not gain weight when on vacation or a business trip.
If you travel frequently, you may want to also check out my post, 11 chair exercises to help you stay comfortable and healthy on long airplane flights.
Plan ahead for success
1. Before your trip, make sure you will have enough meal replacements while on your trip. You may want to mail them ahead to your destination to cut back on luggage. (This Mama's tip: good meal replacements include bars, nuts, protein powders, packets of nut butter, etc.)
2. Find out if your hotel room has a coffee maker, refrigerator, or microwave. This will help you decide what products to bring.
3. See if your hotel has a gym or pool and bring appropriate clothes to get some exercise. No excuses! (This Mama's tip: Some hotels have special rates at nearby health clubs like 24 Hour Fitness. If there isn't a workout facility at the hotel, find out if there's a walking trail, Y or rec center close by. Or indulge in a day of golf or a tennis lesson.)
Travel day preparation
4. Make sure to pack enough meal replacements for your travel day. Always bring an extra in case of layover. (This Mama's tips: Pack healthy bars, fruit, dried fruit, tea bags, and/or individual packets of nut butters. It'll help you save money, too!)
5. Remember healthy drinks will not make it through security. (This Mama's tip: Bring an empty sports bottle. You can fill up at a water fountain in the terminal.)
6. If you don't want to bring a sports bottle, you can mix drink powders and shakes in a water bottle. Just drink some water off the top before pouring the shake mix in.
7. A Medifast bar is a great snack for the plane. (This Mama's tip: So are nuts, dried fruit and other types of meal replacement bars. Cynthia Sass, the author of Cinch! likes Larabars. Ask your seatmates if they have any nut allergies before breaking out the peanuts.)
8. If you have a coffee pot in your room, bring oatmeal, chicken noodle soup or instant soups to mix with hot water.
9. Remember to bring you shaker jar! (This Mama's tip: stop by a convenience store or coffee shop to get some skim milk to mix with your protein powder. You can also get milk in most airport terminals.)
10. Drink lots of water. Air travel is dehydrating!
On your trip
11. This Mama's tip: If your your hotel serves a complimentary continental breakfast, load up on healthy food like a hard boiled egg – toss the yolk – fruit, oatmeal, skim milk, etc. Or nosh on the goodies you brought with you. I like relaxing with a cup of tea in my room while I get ready in the morning, too.
12. Be aware of your schedule and don't miss a meal! (This Mama tip: when you miss a meal, you'll be extra hungry later and may over indulge. Instead, make sure to take some healthy snacks with you. Or head over to Starbucks for an egg white wrap, a mid-day oatmeal snack or a skinny latte.)
13. This Mama's tip: Get enough sleep! Being sleep deprived will slow your metabolism and may cause you to overeat.
14. Order a salad and appetizer for you main meal.  It'll probably be the proper portion. (This Mama's tip: it's probably cheaper, too!)
15. Remember that alcohol will let down your defenses and is full of empty calories and carbs! It's best to choose club soda or a diet drink. (This Mama's tip: Ask your server for lime or lemon slices to give your diet soda or seltzer water a little healthy flavor.)
16. Make healthy choices.  Some days you may have to have both lunch and dinner out, so make the best of it and choose wisely.
17. Don't worry about losing weight. After all, sometimes the stress of traveling will slow your weight loss. The main objective is not to gain weight!
18. Remember to bring your journal and write down what you're eating. Keeping track is important!
19. This Mama's tip: Walk and take the stairs whenever you can. Don't forget to pack comfortable shoes and good socks!
20. This Mama's tip: Get back into your regular eating healthy and fitness routine as soon as you get back home. You may need to sleep in the first day though, especially if you've crossed several time zones and have jet lag.
_________________
Disclosure: My participation in Frigidaire's Kids' Kids (good-for-you) Academy was sponsored by Frigidaire who provided me with travel arrangements to and from Los Angeles to participate.