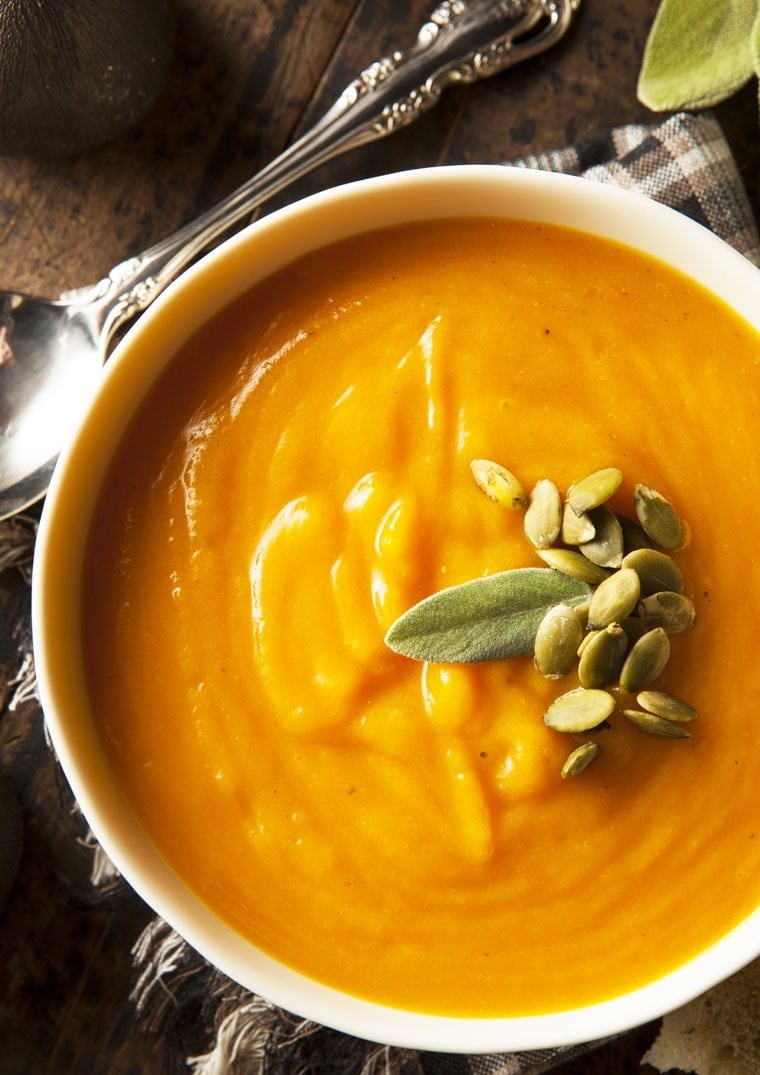 Butternut squash, how I love thee! This recipe is based on one from Chef Rossi at Bust magazine. I've made it twice and it's fantastic.
Serve it with your favorite crunchy bread and a side salad. Double or triple and freeze the extra.
This is also a terrific soup to make for a sick friend.
Finally, I Iove making this soup from from smoked turkey stock created from the leftovers from Thanksgiving dinner. The smokiness of the turkey stock gives this soup an amazing flare.
Enjoy!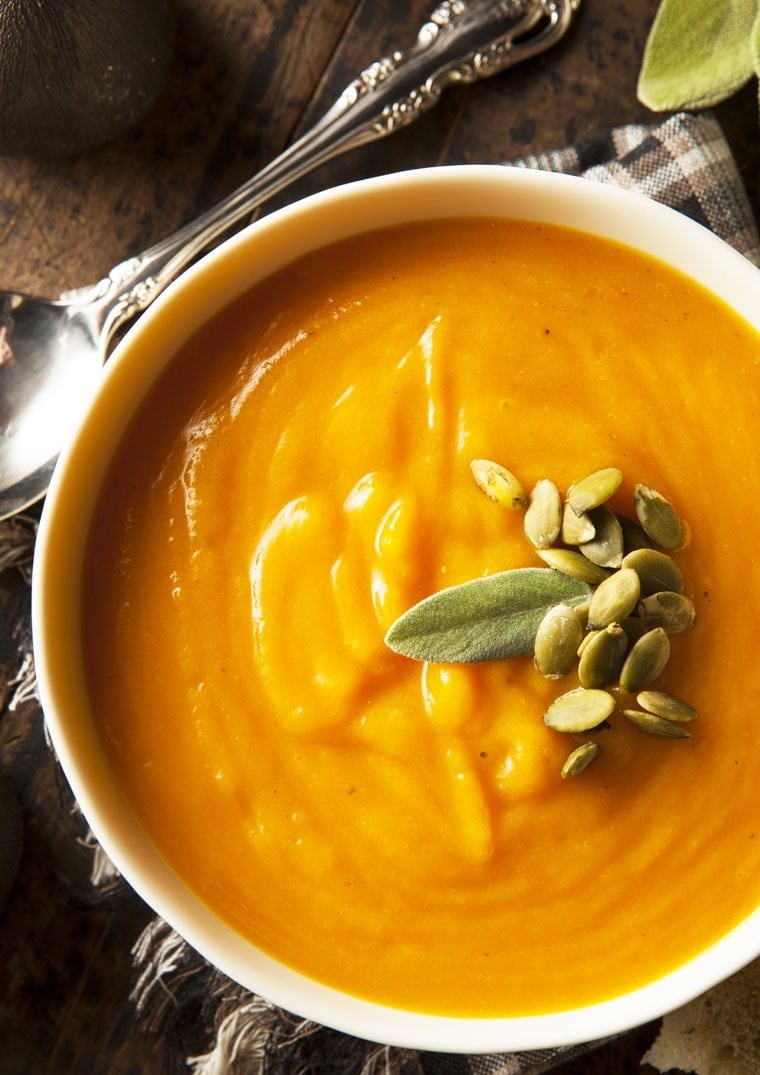 Ingredients
4

onions - either white or yellow

3

medium to large butternut squash

seasonings: salt, pepper, cumin, coriander, curry, ginger, etc. to taste

veggie or chicken broth - enough to cover
Directions
Chop up onions and sauté in olive oil until soft over medium high heat. This recipe makes a lot of soup, so use a large stock pot.
Peel butternut squash (a carrot peeler works best).
Cut in half and remove seeds. Cut into 1/2 to 1 inch pieces.
Add squash to onions.
Add seasonings to taste. I really liked using 1 teaspoon curry, 1 teaspoon coriander, 1 teaspoon cumin, and fresh ginger slices. (I removed the ginger slices before adding the broth.)
Sauté until soft over medium high heat. Putting the lid on the stock pot helps cook the squash more quickly. Be careful not to burn the veggies.
Once the squash is soft, pour in enough broth to cover. Add salt and pepper to taste.
Heat up until boiling, and turn down the heat to simmer for 20 to 30 minutes.
Use an immersion hand blender to puree soup. Don't have one? Then transfer to a food processor or blender to puree.
Serve soup hot or cold.
Serving size:

1/6 to 1/8 of the recipe