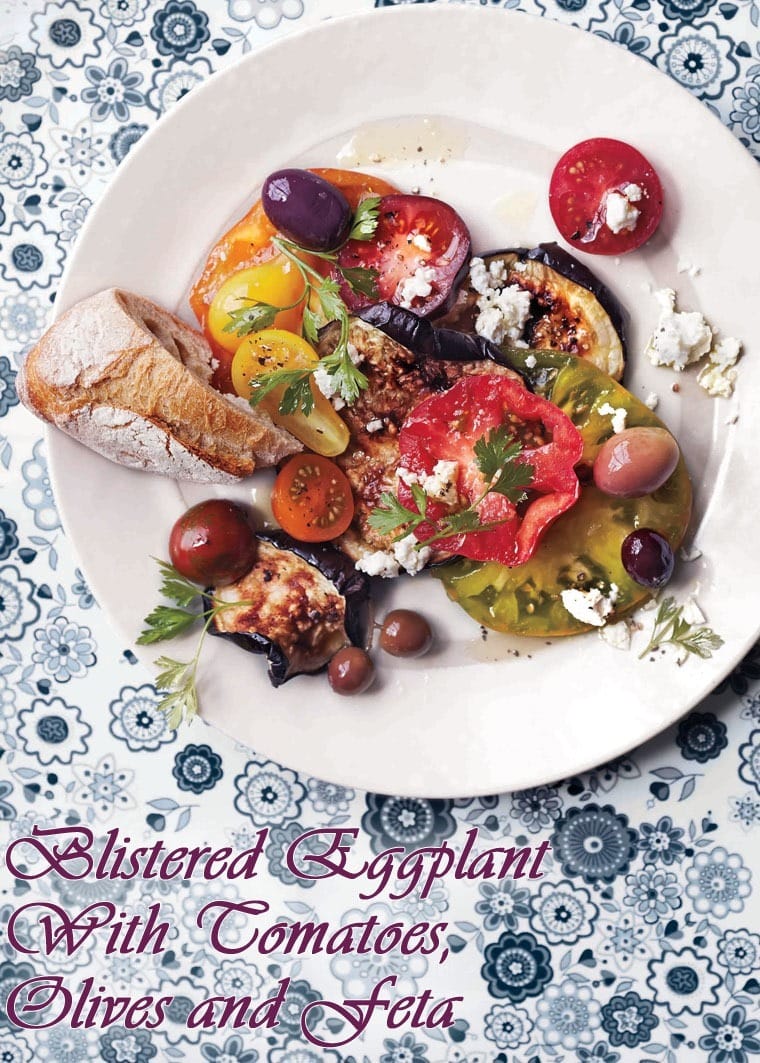 Do you have a vegetable garden? My husband, Paul's the gardener of the family and he's been trying so hard to have one here in at our home in Georgia. You'd think with all the rain we'd have, it would be no problem, right? Well, with all the trees we have – we practically live in the forest – it's impossible. Paul's consulted books. He's spend time at the State Botanical Garden of Georgia in Athens. He's even consulted with his old landlord, Tommy, who has an amazing garden, and enough canned vegetables to feed the town in case of the zombie apocalypse.
There's just not enough sun except on our back deck, so our potted herbs do very well. I think we'll be moving our tomatoes on to the deck next year, too. It certainly will be easier for my son, Nathan, to water them. He hates watering or doing any yard work. And that's the other reason the garden is in such terrible shape. My husband has been unable to work on the yard due to a bad back and back surgery.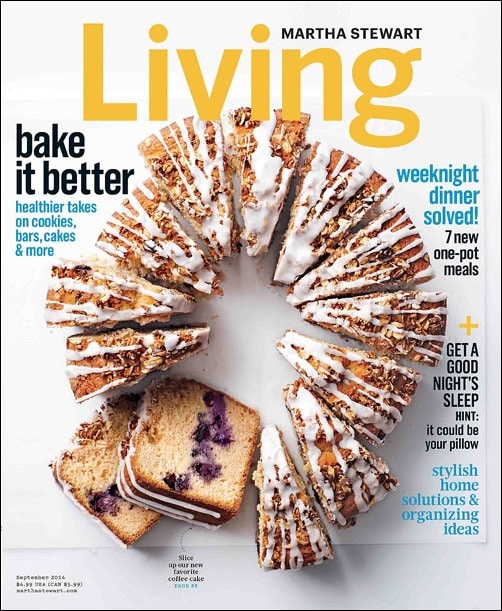 So it's the farmer's market for us this late summer and fall. Whatever the case is at your house – bountiful garden, generous coworkers or friends, or a fabulous local farmer's market – you have to try this  recipe from the September 2014 issue of Martha Stewart Living. This issue will be on newsstands only until September 12th, so make sure to pick one up NOW! (Or better yet, treat yourself to a subscription. I do!)
Blistered Eggplant with Tomatoes, Olives and Feta is from the tear out recipe card collection found in every issue of Martha Stewart Living. The salad is perfect for Meatless Monday or when you want to eat light or more on the Mediterranean diet side of things. This would also make a terrific brunch or elegant bridal shower entrée. (Brides and their attendants are always watching the calories and this is low calorie if you omit the bread and use a low or no fat feta.)
Speaking of bread, if you're gluten free, substitute your favorite gluten free bread for the baguette. If you have any infused olive oils (my favorite is with olive oil with Meyer lemon – affiliate link) or flavored sea salt [affiliate link], use those instead of the plain versions. Either can add a nice touch to this easy to make and healthy dish.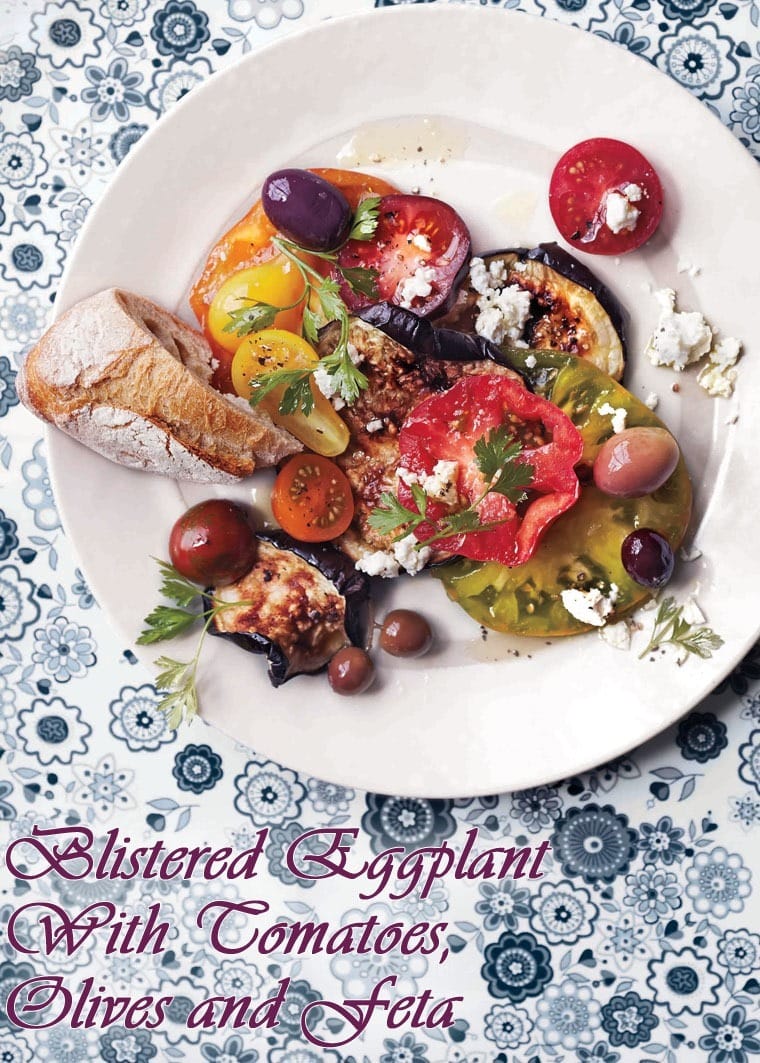 Blistered Eggplant With Tomatoes, Olives, and Feta
From the September 2014 issue of Martha Stewart Living
Ingredients
1

large eggplant (about 1 3/4 pounds), cut into 1/4-inch-thick rounds

1/4 cup

extra-virgin olive oil, plus more for drizzling

1 3/4 pounds

mixed tomatoes, small ones halved or quartered, large ones cut into 1/4-inch-thick rounds

Coarse salt and freshly ground pepper

6 ounces

feta, crumbled

1/2 cup

mixed olives

1/2 cup

lightly packed fresh flat-leaf parsley leaves

Bread, such as a baguette, for serving
Directions
Preheat broiler with rack 6 inches from heat source. Place eggplant rounds on a wire rack set on a rimmed baking sheet. Broil until eggplant is blistered and deep brown on one side, 10 to 12 minutes. Flip and broil until blistered on other side, 10 to 12 minutes. Immediately transfer to a large bowl, toss with oil, and cover with a plate. Let stand until softened, 10 minutes.
Arrange eggplant and tomatoes on a platter, seasoning each layer with salt and pepper and drizzling with oil before adding next. Top with feta, olives, and parsley, and serve with bread.
Serving size:

1/4 of recipe
Photography by Bryan Gardner. Recipe and photograph used with permission.