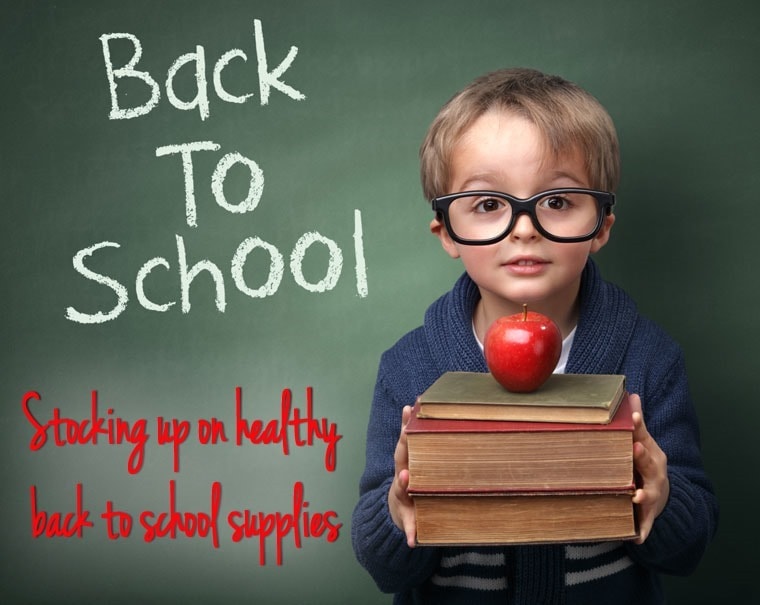 My kids have been back to school for a couple of weeks, but we've already gone back to Walmart a few times for additional school supplies. While I was there, not only did I stock up on bargains like one subject notebooks for 25 cents, but I also made sure to stock up on some healthy back to school supplies, too.
Practically before I could get my healthy supplies in the door, my husband came home complaining of body aches – the kind you get when you're coming down with a cold. Luckily I had bought Tylenol Cold & Flu because I remember last year when he and I were sick, and we had no cold remedies in the house. Reluctantly, we had to drag our lousy feeling selves to the store to stock up on juice and meds. Now I always make sure that I have something like Tylenol Cold & Flu in the house. Thank goodness this time we didn't need to open the box because his symptoms went away in less than 24 hours.
So we don't come down with as many colds this year, I'm going to make sure we all take preventive measures like taking vitamins again. The kids stopped taking vitamins last year and they both came down with several colds, even Nathan who never gets sick. I bought Lucie a bottle of Flintstones Vitamins. She likes the gummies style, so I think that will help encourage her to take a daily vitamin. For me, I got One a Day Multivitamins for Women. (I already had vitamins for the men in the family.)
Since eating healthy is also a great way to prevent colds, I purchased a bag of Six Star Instant Protein Smoothie for the kids to make a nutritious after school snack. They like adding a scoop of it to frozen fruit and milk for a delicious and nutritious smoothie.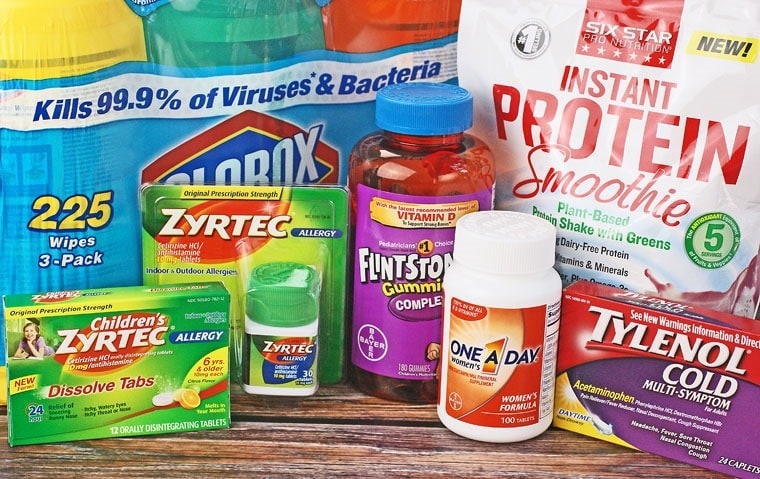 While I was at Walmart, I also stocked up on Zyrtec for my family's allergies. Sometimes you don't know if it's fall allergies or a cold, so it's good to have both cold remedies and hay fever remedies in the medicine cabinet.
Finally, I bought a three-pack of Clorox disinfecting wipes, which always come in handy. Sure you can buy generic and save a few cents, but I feel that Clorox's disinfecting wipes hold up the best. Plus, I like their pop up canisters. They're perfect for wiping up nasty spills in the kitchen, like raw meat juice from the packaging that spills all over the floor before you get it to the trash. (Blech! Just like this morning!) Or when our dog, Nellie, has an accident on the floor.
When people are sick, it's a great idea to wipe down surfaces like door knobs, telephones, and cabinet handles with your Clorox wipes. (Don't forget to pick up an extra three-pack to donate to your child's classroom. Teachers love them!)
What do you stock up on to keep your family healthy?