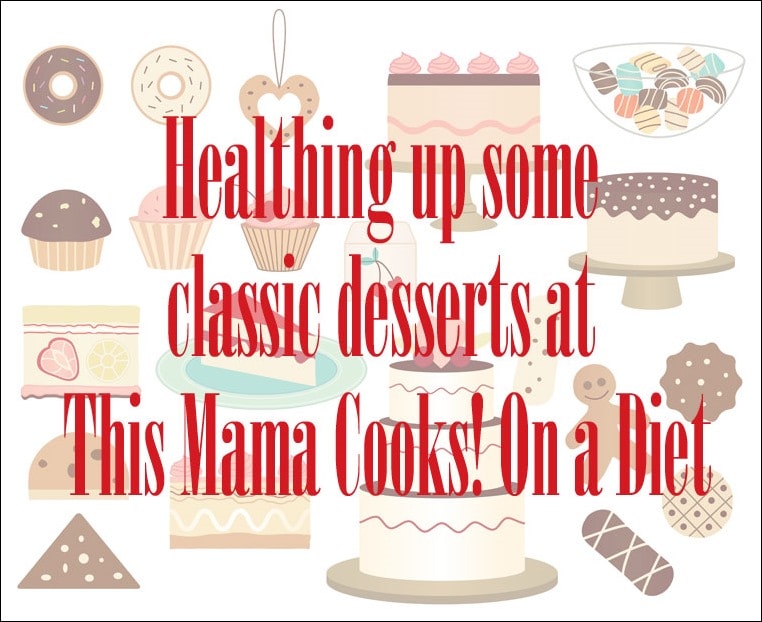 Check out This Mama Cooks! Health Ups Some Classic Desserts
I don't know about you, but I always have to end a meal with something sweet. I try to keep it healthy, like enjoying a piece of fruit. But there are times I must have dessert! The challenge is making desserts that are not only healthy, but are gluten free, dairy free and something my whole family would enjoy.
I've created a roundup of some of my favorite classic desserts at Foodie.com that are healthy and/or meet a special dietary need. You can view the Healthing Up Some Classic Desserts recipe collection along with all my other Foodie.com recipe roundups.
And you can find more of my healthy dessert recipes here.
What's your favorite healthy dessert?