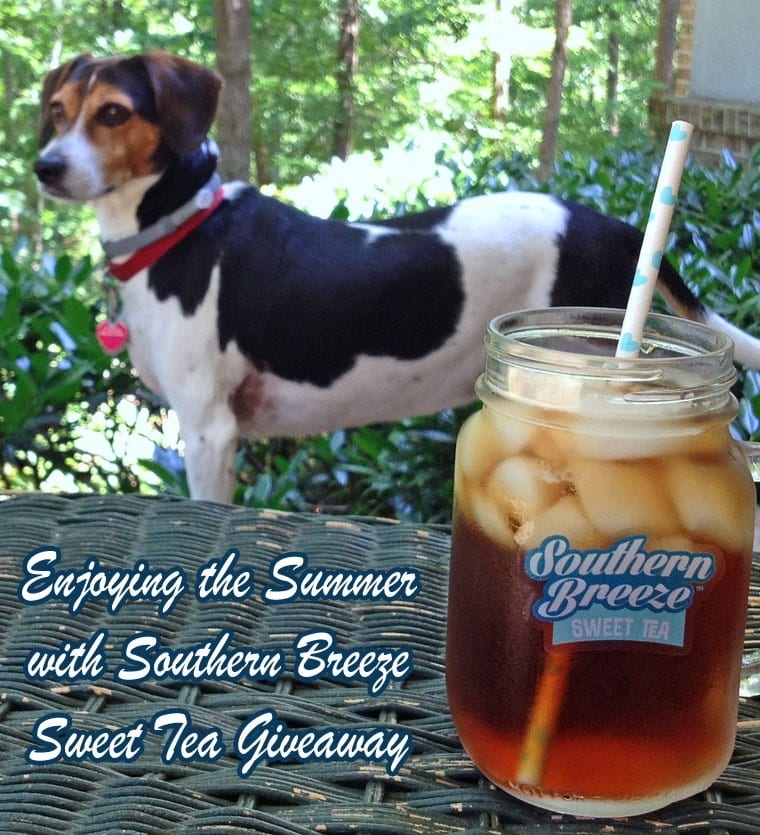 This is a sponsored post written by me on behalf of Southern Breeze Sweet Tea.
Moving to the South was a bit of a culture shock for me. One of the things I had to learn to do was to order my iced tea "unsweetened." Usually I sweetened my own tea with a packet of something zero calorie after it arrives at the table. So when I'd forget to order unsweetened and would take a swig of something so sweet I swear my teeth would shatter, well, I quickly learned to always order my iced tea the "right way."
Occasionally, I'd indulge in a "half 'n' half" (half sweetened and half unsweetened) at our favorite Jamaican eatery, since iced tea came with the meal and I needed something sweet and cold to drink after eating all that spicy food. But I always felt rather guilty about it. So when I was asked to try out Southern Breeze Sweet Tea at home, which is now sold at Harris Teeter, Ingles, and Wegman's, and online at Amazon.com, I was intrigued. Sweet tea with all that great flavor, but zero calories since it's sweetened with Splenda, and easy enough to make at home? Sign me up!
Brewing Southern Breeze Sweet Tea
How easy to make iced tea with Southern Breeze? Well, it's practically fool proof. Here's how I do it.
I boil water in my electric kettle and fill a large glass measuring cup with 4 cups of hot water.
I place to 1 Southern Breeze Sweet Tea tea bag in the measuring cup and let it steep for 5 minutes.
Then I fill a large glass with ice and pour the tea into it. Ta da – instant sweetened ice tea!
The rest of the hot tea goes into the refrigerator for refills.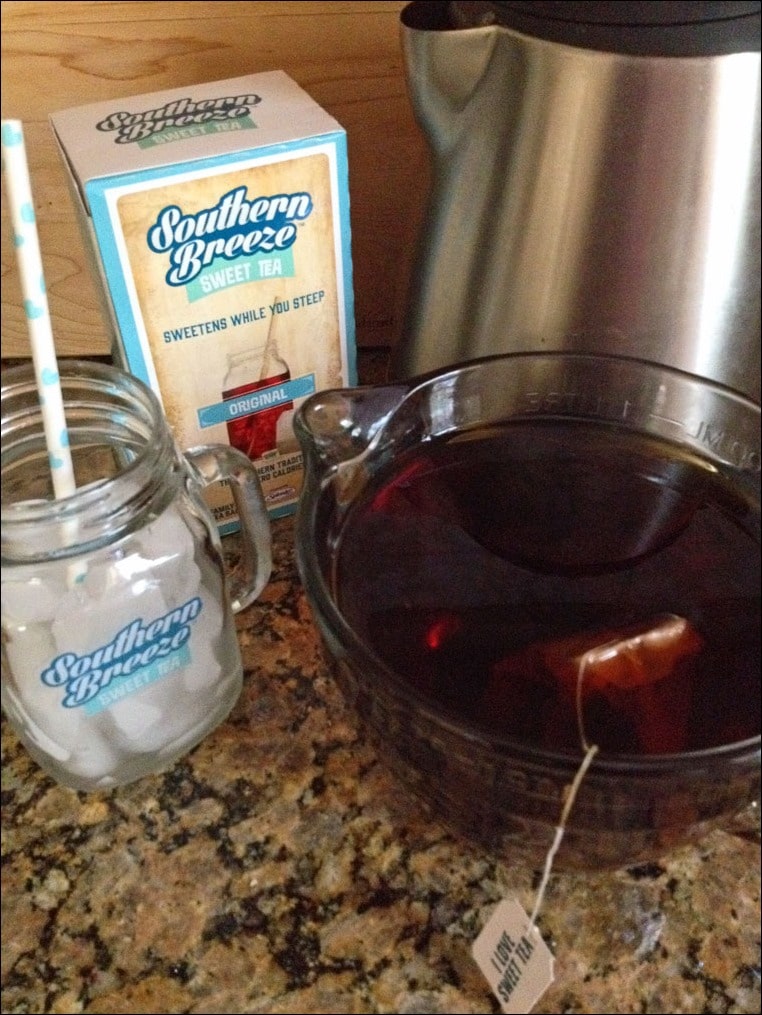 There's no messing around with figuring out how much water, how many tea bags, or how much sweetener. You don't have to stir anything. It's not made from a messy powder, but from real tea leaves. If you find that the tea is too sweet, you can add some cold water after brewing. You're not storing big bottles of premade iced tea either, just a convenient box of tea bags. And it's super easy to take a few bags with you when you travel or go to the office.
For an added flavor boost, during the steeping process, you can add some mint leaves, a cinnamon stick, or some orange or lemon slices to your Southern Breeze Sweet Tea.
Best of all, this is guilt free sweetened ice tea – no calories! Just perfect for sipping on the front porch on a hot summer day while hanging out with my best friend and body dog, Nellie. She's always on the lookout for killer squirrels, garbage trucks, and jogging neighbors!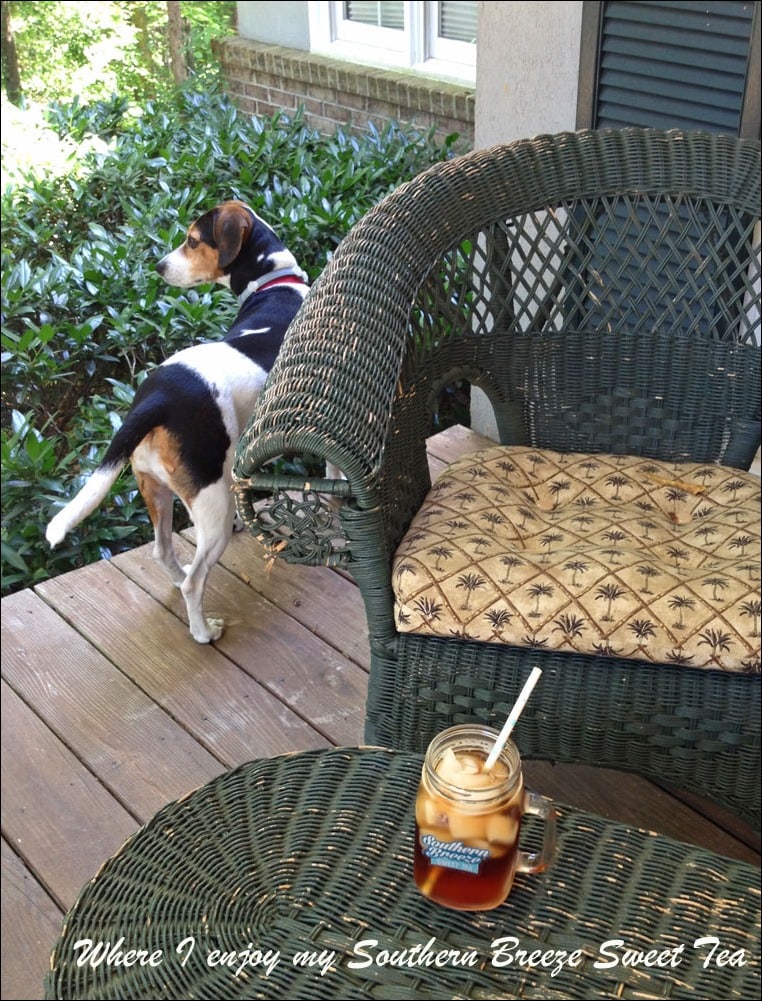 To learn more about Southern Breeze Sweet Tea, check out their website or connect with them on:
Win a Southern Breeze Sweet Tea gift package!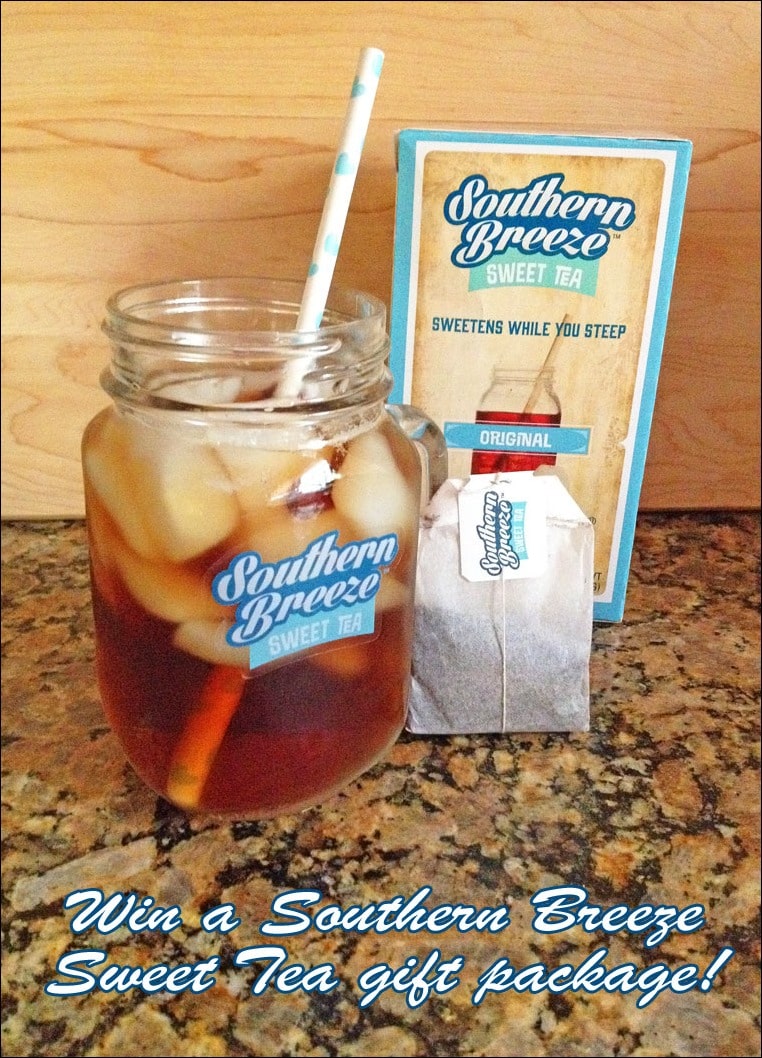 I'm giving away a gift package of Southern Breeze Sweet Tea. It includes one box of Southern Sweet Tea and a cute Southern Breeze Sweet Tea mason jar (value: $10).
To enter to win, just comment below on what you love about drinking iced sweet tea. The giveaway ends at midnight, June 29, 2014.
You must be 18 or over and live in the continental U.S. Please see my official rules for This Mama Cooks! giveaways and contests.
This is a sponsored post written by me on behalf of Southern Breeze Sweet Tea.